This weekend is our annual Spring Open Studio and we're busy getting ready for it! This year you can expect all the great elements of our annual events as well as some exciting new things.
Join us for this free, family-friendly event on Friday, May 3rd from 4-8pm, Saturday, May 4th and Sunday, May 5th from 12-6pm to browse our gallery for one-of-a-kind glass artwork, elegant wine decanters, colorful paperweights, functional glassware and more. We are holding hourly glassblowing workshops, giving you the opportunity to work with our glass artists to make your own glass bird. Enjoy light food and drinks, watch glass blowing demonstrations and look at gorgeous glass.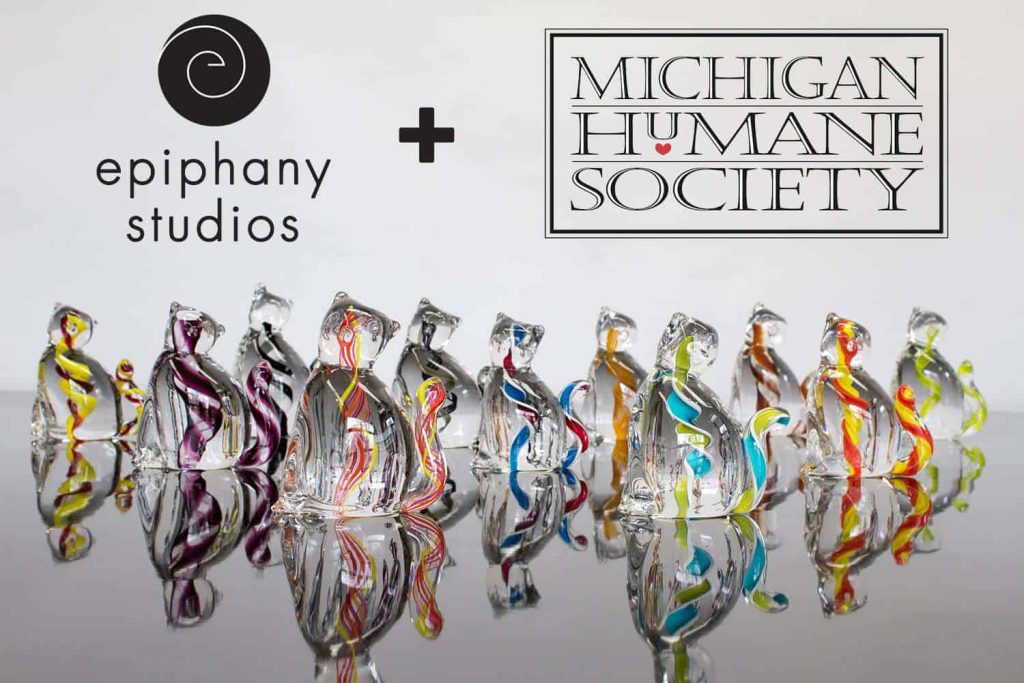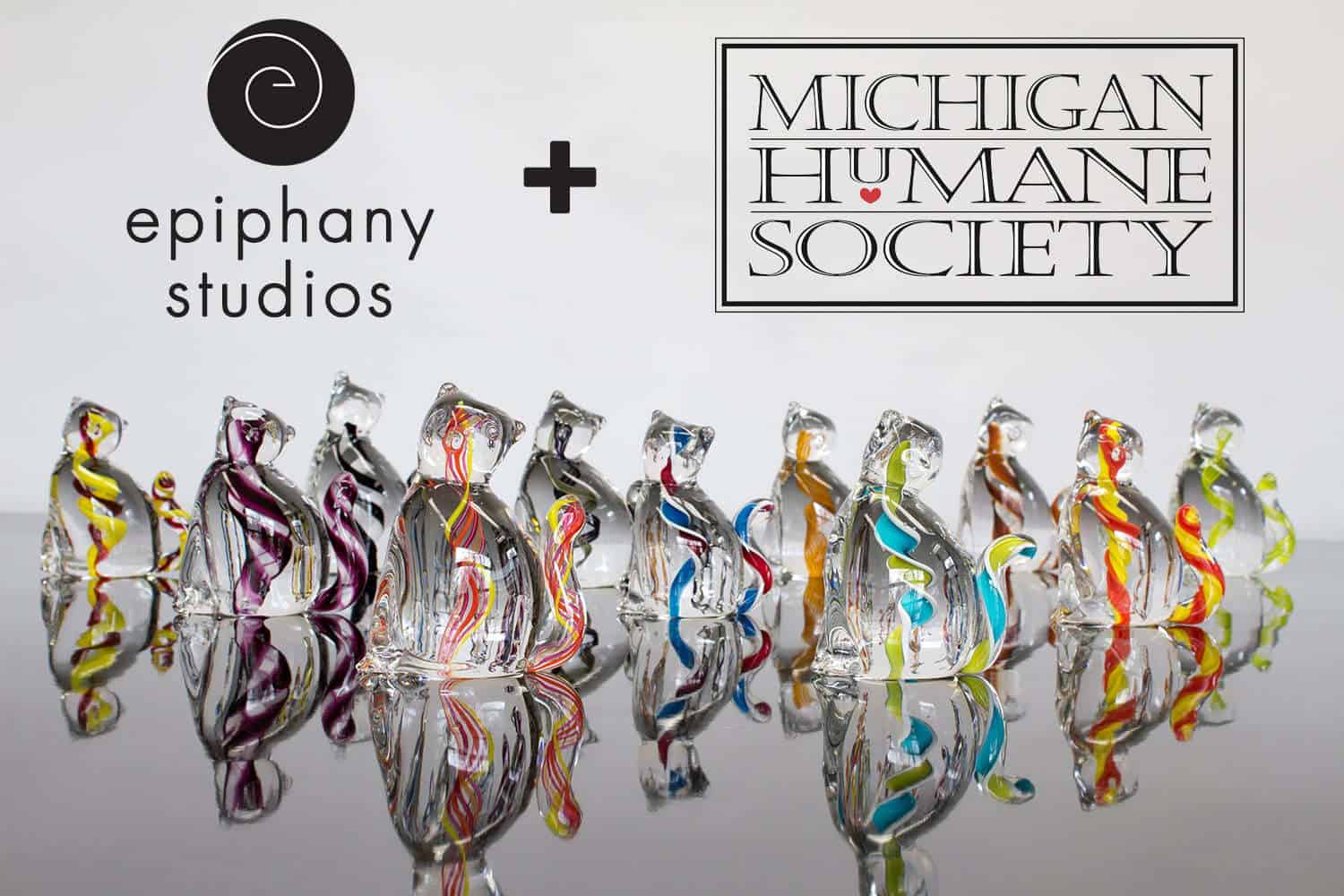 This is our fourth year partnering with our favorite charity, the Michigan Humane Society. As always, we have a variety of pet-themed products that are both fun and functional and a portion of the proceeds from these products will benefit MHS in their mission to serve the tens of thousands of animals in their care each year.
This year's Spring Open Studio is particularly special because we are showcasing our new line of lighting, La Ruche. Though we debuted La Ruche earlier this year at the Architectural Digest Design Show in NYC, this will be the first opportunity for the public to see these coiled light fixtures on display and purchase them. If you've been following us on social media, you know how much hard work has gone into the creation of this line. We are so excited to finally be sharing them with you and we hope you love them as much as we do.
Our bird workshops have been super popular this year and there's still time to sign up to make one yourself. Our glassblowing workshops give participants the opportunity to work with professional studio artists to choose color, and use tools to create a pulled-glass flower in front of the 2400-degree studio furnaces. This is a unique experience you will never forget and you'll be left with a beautiful piece of glass to display or give as a gift to a loved one! Workshops are $90 per person and last about one hour. Children ages 6+ are welcome to participate. Register now at epiphanyglassstore.com.