We already have exciting plans in the making for 2019! Our goals are to expand the studio and our brand in a variety of ways and of course to keep creating beautiful and unique art to share with all of you. Here's a look at some of the things we have on our agenda for 2019.
If you read our last post, 2018 In Review, you know that we visited NY Now at the beginning of 2018. We forged relationships with various galleries, boutiques and wholesalers. This year we are aiming to expand upon these relationships and launch new lines of unique products for these sellers. We are also hoping to form new relationships with wholesalers so our products will reach more people.
If you've been following us on Instagram and Facebook, you probably already know that we're working on developing a new line of lighting and it's already in production. These coiled lights are a relatively simple design, but they add a unique, organic and classic touch to whatever space they occupy. epiphany has always created lighting, but this is an exciting new venture that will make our light fixtures available to more people. If you'd like to see how we made one of these pieces, we posted a series of videos on our Instagram showing the process.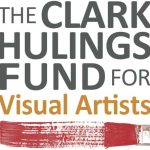 Clark Hulings Fund for Visual Artists
In just a few weeks, April will be traveling to Florida to attend the Clark Hulings Fund Art Business Conference. This conference is put on by the same organization that runs the yearlong Business Accelerator Program that April was one of 20 artists across the nation to be accepted into. This conference aims to give artists the insight and skills to better market their art and create sales. There will be panels with the Directors of Clark Hulings and roundtable discussions as well as opportunities to meet and mingle with other artists from around the country. Both the class and the conference are very exciting opportunities that are sure to yield exciting insights that will benefit the future of the studio.
Architectural Digest Design Show
In March, we will be attending the 18th Annual Architectural Digest Design Show in New York. This design show runs from March 21-24 in New York City. This will be a great opportunity for us to showcase our new line of lighting and build relationships with some of the top designers in the industry. This show will also include design seminars and special events each day. We're hoping for great success in getting our brand recognized by a larger audience and building relationships.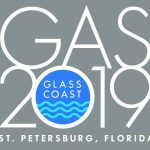 Almost immediately after the Architectural Digest Design Show, is the Glass Art Society Conference in St. Petersburg, FL. From March 28-30, glass artists, collectors, and enthusiasts from all over the world will meet at this conference to see glassblowing demonstrations and seminars from world-class artisans. This is a very exciting annual event and you may remember that April, Becca and Chris attended last year when it was held in Murano.You can read more about the history of the Glass Art Society in this blog post. Read about our adventures in Murano here.
We will be holding our annual Spring Open Studios the first weekend in May. This is one of two times during the year that we open our studio to the public to view and purchase our glass art, watch or take part in glassblowing workshops and mingle and enjoy food and drinks! We always have a great turnout and enjoy sharing new creations that have been made since the holidays.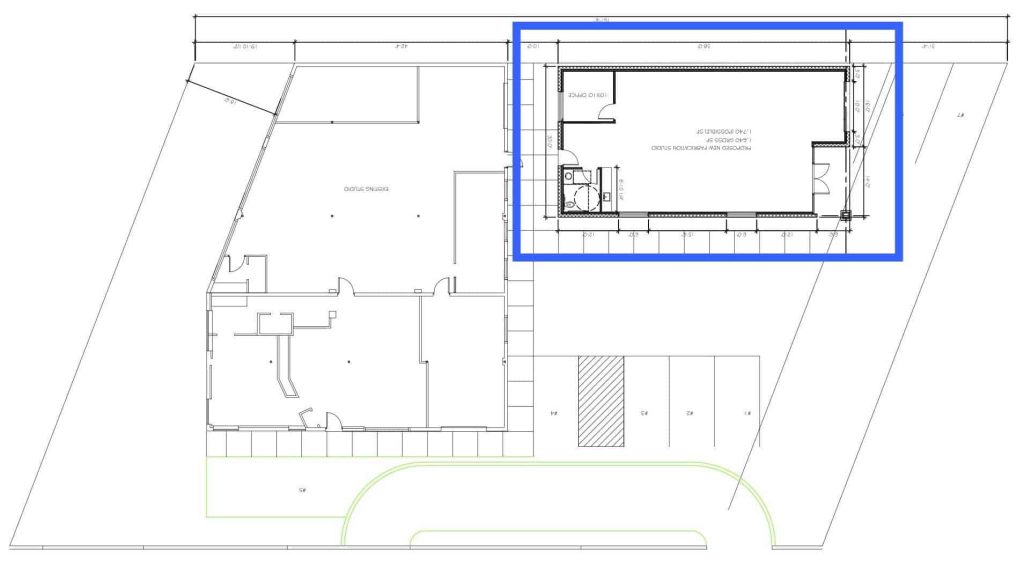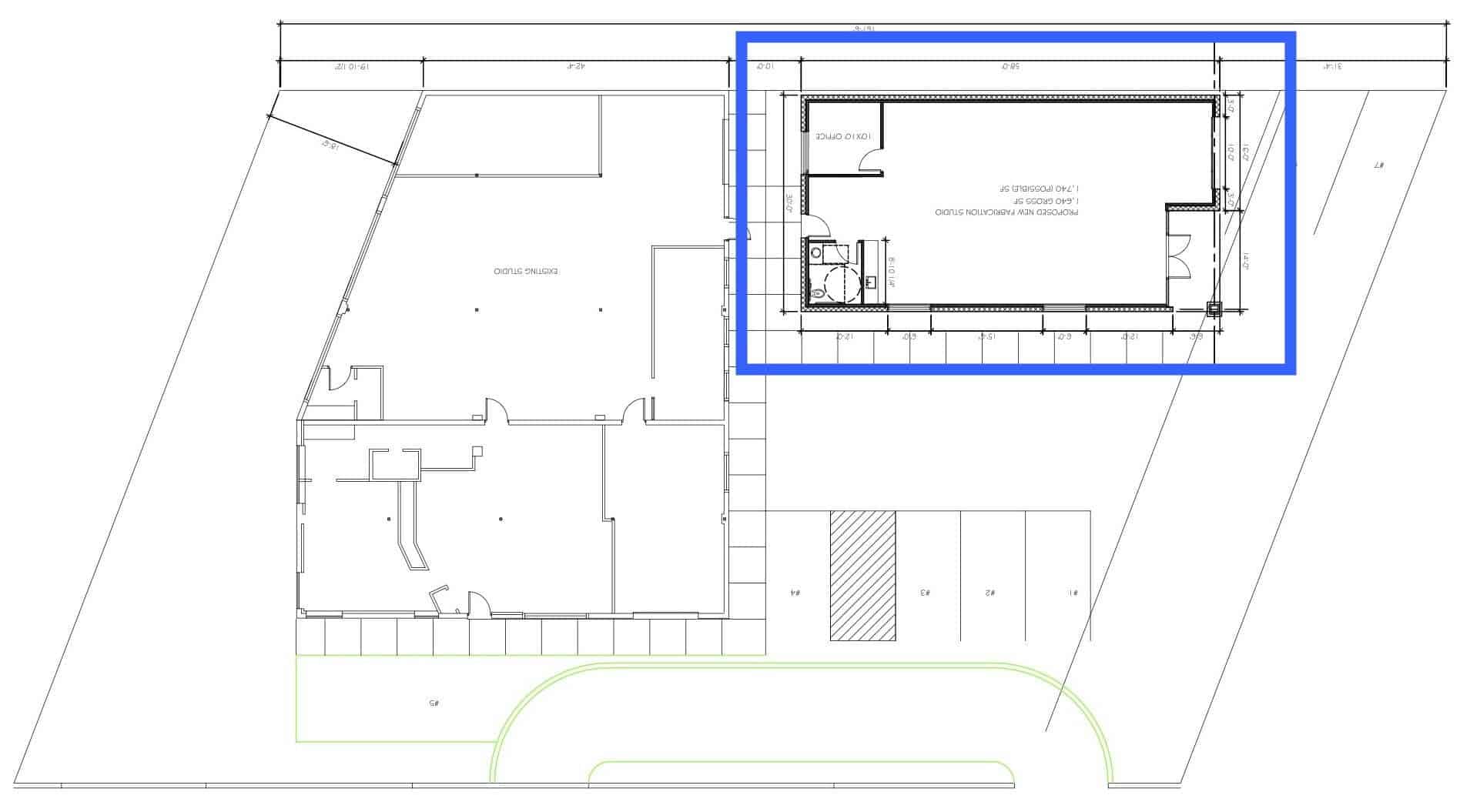 Some of the most exciting news we have for 2019, is that we will be moving forward with our expansion of the studio. Last year we used the grant money that we received from the National Association of the Self Employed and Flagstar Bank to hire FUNarchitecture to create drawings for our studio addition, which will be starting in 2020! This year we will finish those drawings, hire the contractors, and get the city's approval for our addition. Above, you can see the drawings we have so far and what our addition will look like. It'll bring a lot of growth to epiphany and allow us to create even larger scale pieces. We're all very excited about these developments.
These are just some of the exciting things we have planned for 2019. We will also have other shows, workshops, projects and events. Keep up with us by signing up for our newsletter or following us on social media. We are looking forward to the rest of this year and to sharing new developments and art with you. Thanks for all your support!