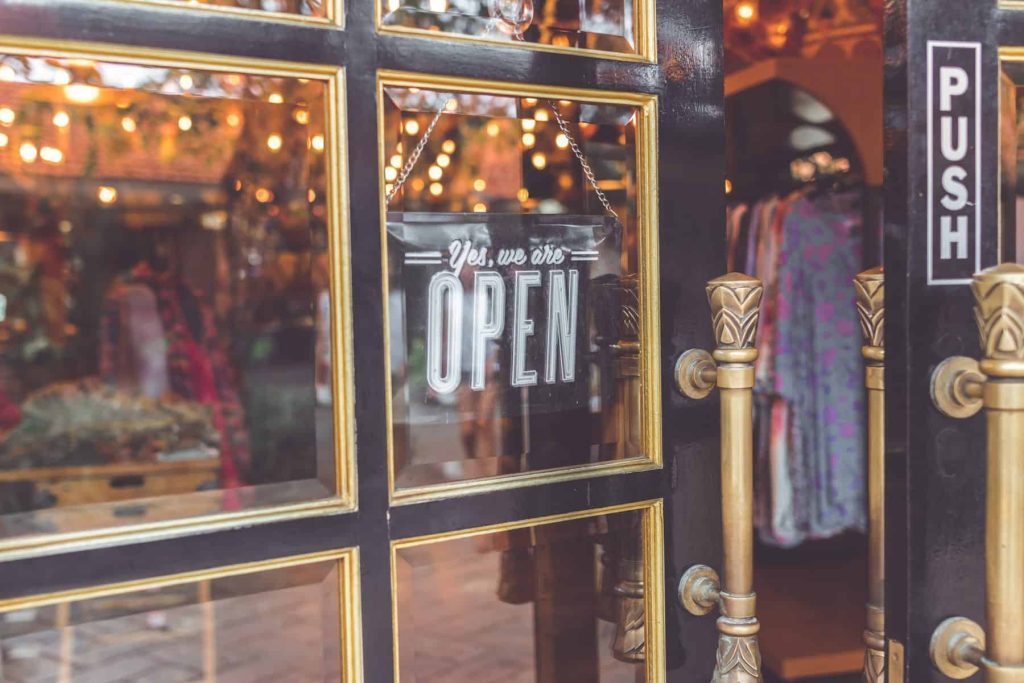 This week wanted to take a break from our posts about glass (just for a minute!) and focus on community. Michigan's stay at home order has been extended through the end of the month. Some restrictions have been lifted so businesses are starting up with crubside pickup and continuing online orders. We wanted to recognize some of the amazing businesses throughout Michigan. Some are owned by friends, some are places we love to go. They're all places we want to visit in the near future. We hope you'll consider supporting any of these businesses. This is a hard time for everyone and we all need to help each other out. Please share any of your favorite local spots  you'd like to see people support in the comments. 
Kiesling Detroit – Set in an 1890 building, this gathering place with vintage-inspired decor serves seasonal cocktails.
Motor City Wine – Hip wine shop & wine bar offering regional wines paired with charcuterie nibbles, plus live jazz.
Mutiny Bar – Tropical craft cocktails are served in playful glasses at this cozy, whimsical tiki-style bar.
The Keep – Artisanal cocktails in a speakeasy-style basement bar with rustic brick walls & cozy seating nooks.
The Skip – Colorful bar with a large outdoor space for frozen drinks, craft cocktails & a thoughtful beer list.
The Crofoot – Mixed-use independent entertainment complex made up of 3 venues in one building in Pontiac, Michigan. A busy concert venue for popular music acts, and other larger private events or festivals.
The Film Lab – Celebrates Detroit's diverse community with a brand new bar and microcinema in Hamtramck. Bringing you the best in contemporary and classic world cinema served with a side of craft cocktails.
Ready Player One – The best bar and arcade for the finest gaming and dining experience in Detroit, MI.
Detroit Garden Works – sells fine garden containers, furnishings, accessories, ornament and sculptures. Shop online or visit their Michigan garden store.
Eastern Market – The destination in the heart of the city with fresh food, restaurants, businesses, art and culture and over 150 years of rich history.
FleurDetroit – Atelier and floral studio that offers European and American objects for the home and garden. Elevated gifts, specialty plants, hand-tied bouquets and cut delights.
Goldner Walsh – In their greenhouses, you'll find amazing indoor and outdoor plants. Ranging from a large selection of unique succulents and cacti to hanging baskets and more.
Oakland County Farmers Market – Provides grower-direct fresh produce, flowers and hand-made goods.
Avon Donuts – A Pontiac family-owned doughnut shop, known for its old-fashion flavors.
Bronx Deli – They only serve original, home cooked recipes, mastered over generations. 
Chez Pierre et Genevieve – Patisserie and cake shop.
Chung's of Waterford -Offering the highest quality Chinese food and sushi in Waterford since 1940.
Cliff Bell's – Swanky, restored art deco club serves creative, eclectic fare with live jazz on stage nightly.
Fillmore 13 Brewery – Microbrewery serving ales and lagers alongside fantastical brick oven pizzas and sandwiches.
Green Dot Stables – Slider joint with a chill vibe serves bite-sized eats with global flavors & bottled beers.
Honest John's – Relaxed eatery dishing breakfast all day & American classics in a down-home setting with a jukebox.
J-Bird Smoked Meats – A casual and cozy 80-seat restaurant and bar. Specializes in savory, mouthwatering smoked meats and down home comfort food with a modern twist.
La Marsa – Traditional Middle Eastern fare at affordable rates.
Lemon Grass Thai – Thai classics & curries ranging from mild to extra-hot share the menu at this basic stop.
Mercury Bar – Upbeat grill with a modern diner vibe turns out creative burgers, plus hot dogs, poutine & shakes.
Motor City Brewing Works – Small brewpub with a warm vibe & local art serves brick-oven pizzas with flagship & seasonal beers.
Ottava Via – Italian cuisine, including pizza & panini, served in a stylishly quaint, antiques-adorned space.
Park & Rec – Airy stop for elevated breakfast plates & drinks, decorated with reclaimed wood & large windows.
PJ's Lager House – Enduring bar serves handmade burgers & New Orleans-style Cajun grub with a side of live rock music.
Public House – Hip joint for creative burgers, comfort eats & cocktails in a lofty, rustic-chic space with a patio.
Republic Tavern – Elevated, seasonal pub food pairs with craft beer, wine & brown spirits in a hip, rustic-chic space.
Soora – Casual eatery dispensing South Korean fare such as spicy dishes with noodles & seafood pancakes.
The Green Room Cafe – Artistic eatery serving comfort food.
UFO Factory – Funky hangout featuring indie music shows & art exhibitions in a cozy space with beer on tap.
City Bird – Compact gallery & shop features Detroit-themed housewares & gifts crafted by local artisans.
Comic City – Detroit's Comic & Graphic Novel Bookstore
Dearborn Music – Over seven thousand square feet of the best music and collectables.
Found Sound – Full service independent record store.
LIFT – Specializing in art toys and pop surreal art.
Lost and Found Vintage – Vintage clothing store in Royal Oak.
My Urban Toddler – They hand-pick the best in kids' clothing, toys, books, and accessories so that you can celebrate the growth of your children in style.
Nora – Thoughtfully designed housewares, personal accessories, jewelry, gifts and more in Detroit's Midtown neighborhood.
Stormy Records – A used record shop located in Dearborn, MI
Tapper's – Designer jewelry, engagement rings, watches, and loose diamonds featuring timeless pieces from the industry's top designers.
The Peacock Room – A specialty boutique located in the historic Fisher Building in the New Center area of Detroit.
Toy Box Video Games – Buy, sell & repair from old classics to new gen and everything in between. Huge inventory of games from all decades.
How to support epiphany studios
We've been really grateful for the support we've gotten in the last few months. We've been working hard to continuously bring you beautiful glass art. We just started our curbside pickup services. It runs Tuesday – Saturday from 10am – 3pm. You can find out more info about how to place an order here. We have been adding items to our webstore each week. If you're subscribed to our newsletter, you may have noticed that we've been giving out exclusive coupons too! We still don't know when we will start up our workshops again, but gift cards are a great way to "prepay" and use towards them. Right now we are working to figure out a way for you to purchase our art with an installment payment plan. Keep an eye out for that in the near future!
Lastly, we are still running our #HeartsForHealthcare campaign. We've had generous patrons donate hearts to be sent to healthcare workers while also supporting our small business. If you'd like to donate a heart paperweight, click here. Thank you all for your continued support. We won't survive this without you!
We hope this list inspires you to try help out some small business around Michigan. Without these places, our cities will lose a lot of character. If you'd like to let us know about the places you want others to support, please leave a comment. We're all in this together!
As always, to stay up-to-date with us, you can follow us on Facebook,  Instagram or sign up for our newsletter.
Stay healthy and safe!