As we look back on three decades of hard work, dedication and commitment, it's easy to be reminded of how far epiphany studios has come since our journey began. We have evolved from a small, artist run business to a global woman owned studio creating custom, hand-crafted glass art.
Looking forward, we are more energized and passionate than ever to continue pursuing our dream of creating unique and beautiful glass art that lasts a lifetime. That's why, for our 30th anniversary, we've chosen to adopt the theme "Living the Dream".
By living the dream, we mean continuing to push forward, to take risks and to take chances. It's about striving to reach a higher level, to bring in the highest quality materials and techniques in the industry, and to create something that's never been done before. It's also about recognizing how far we've come, and sharing that journey with you.
We know that living the dream takes more than just hard work and dedication. It takes a deep passion for learning and growth, and the support of others to make it happen. That's why, during this anniversary year, we'd like to thank each of you for being part of our community and for helping us to pursue the dream.
The future of Epiphany Studios is brighter than ever, and we can't wait to share this next chapter with you. Here's to another 30 years of living the dream! Be sure to follow us as we add new glass art designs to our Living the Dream collection.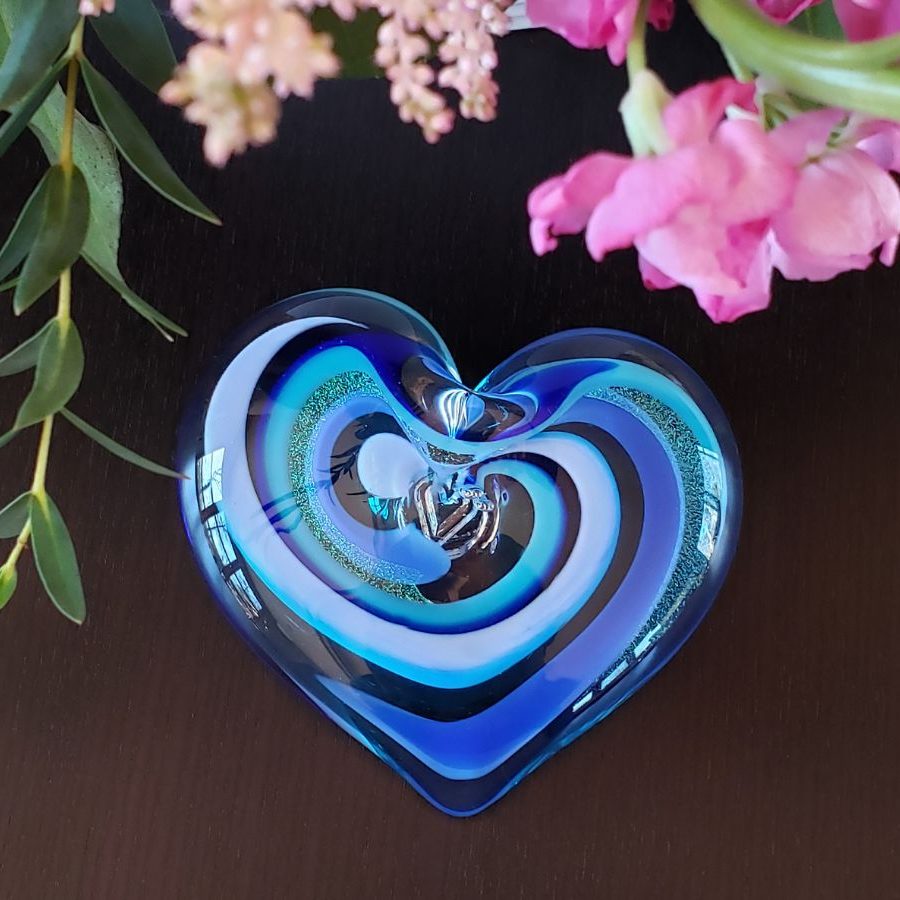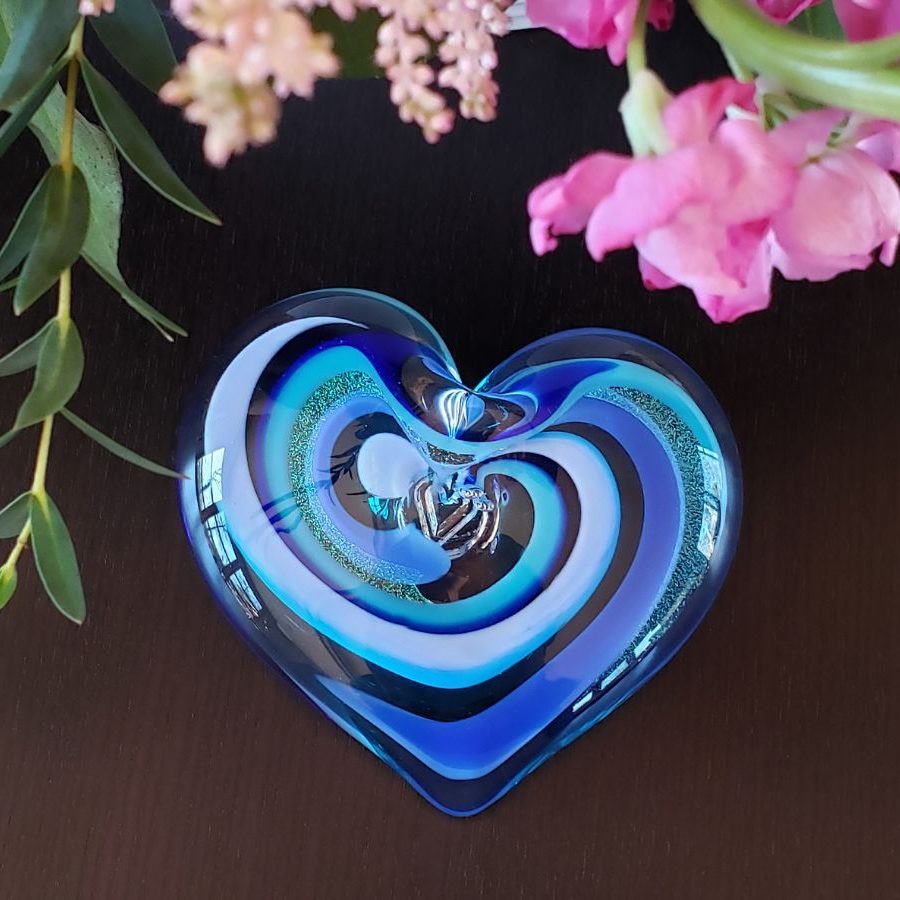 Discover a dreamlike escape with the Moonlight Dream Heart Paperweight. Effervescent and mystifying, its swirling blues and sparkling center will transport you to another realm and take you away from the everyday life. Each heart-shaped paperweight is handcrafted with fine glass, captivating light and color to create a shimmering display of radiance. With its breath-taking beauty, this paperweight is a reminder that life is a special journey of discovery and possibility.
Experience a state of tranquility and wonder in the comfort of your own home. The Moonlight Dream Paperweight is a great addition to any desk, shelf, or mantel and brings a unique, modern touch to any room. This paperweight is the perfect size to hold paper and photos, adding a special touch to your office or home. Plus, it can be used as a paperweight, conversation piece, or a simple decorative accent.
Bring the beauty of the night sky indoors and make a unique statement with our Moonlight Dream Glass Heart Paperweight.
Rainbows are magical and full of pure heartfelt joy. They make us dream of a world where everyone is embraced equally for their unique beauty. The never-ending pattern and bright colors of a rainbow pop up to remind us to follow our hearts so good fortune will find us. 
Rainbows have a special power, and one glance is enough to make us feel like anything is possible. Some cultures believe that rainbows are symbols of good luck, bringing about positive change in the world and acting as a bridge between worlds. Others see rainbows as a reminder to stay strong and keep pushing forward against adversity. Whatever the origin or meaning, the message is clear: rainbows bring a certain kind of hope that can give strength and courage to continue in the face of difficulty. 
Our exquisite Rainbow Dream Glass Heart Paperweight is crafted with the highest quality materials and the utmost attention to detail. Made with colorful, luxurious sheet glass and ethereal dichroic glass, each color is carefully selected for its special qualities. The many shades of colored glass are swirled together to create a beautiful, rainbow-hued effect. The dichroic glass adds an element of shimmering sparkle to our Rainbow Dream glass heart, making it all the more vibrant and eye-catching.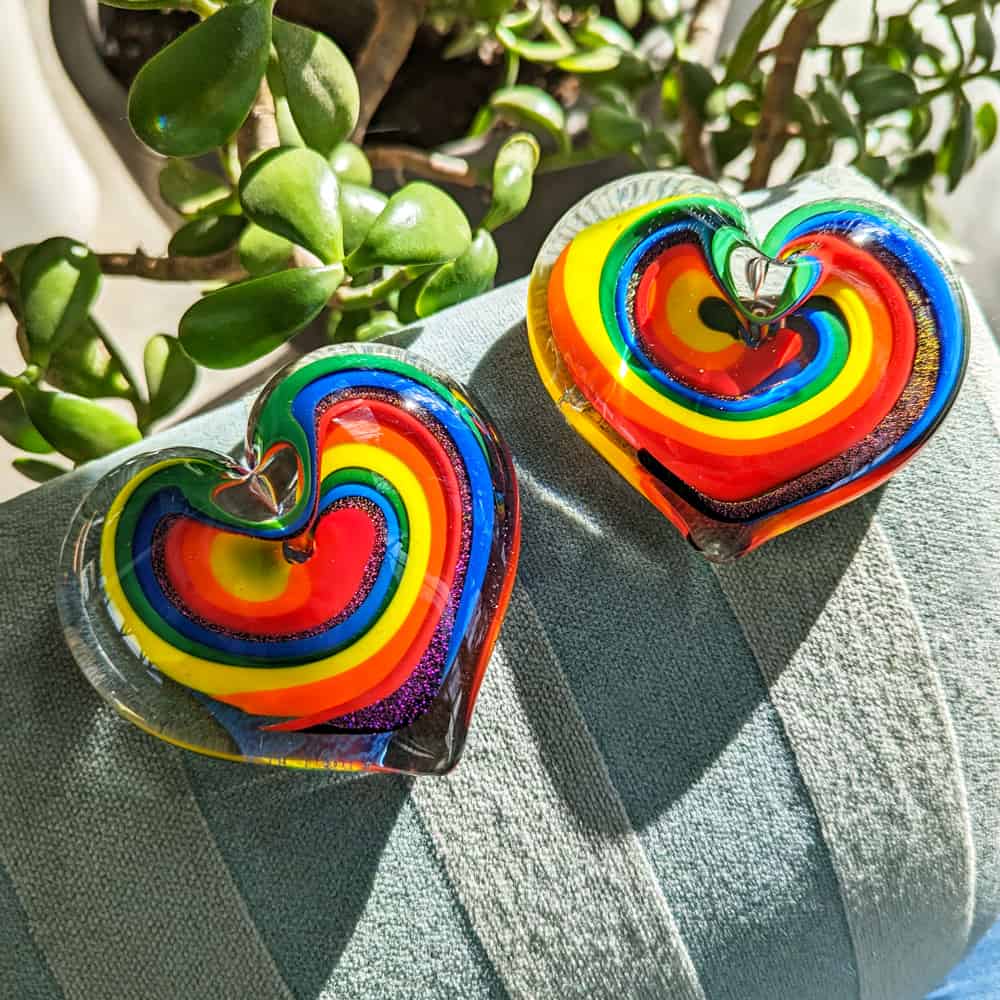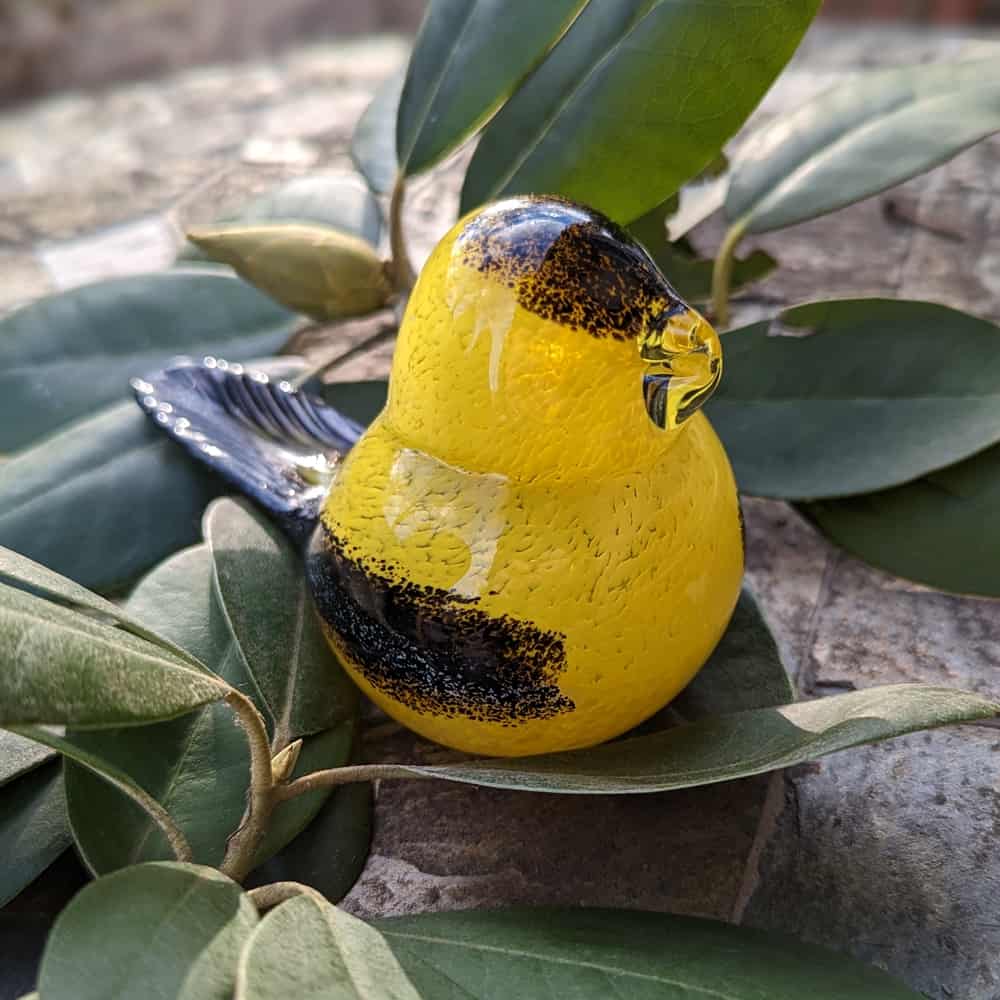 Bring a little joy and magic into your life with The Dreamy Goldfinch. This beautiful, hand-crafted glass sculpture is like a vibrant yellow ray of sunshine that will add joy, beauty, and optimism to any room of your home. Featuring exquisite detail and delicate glass, this bright and cheery bird is sure to bring a smile to your face.
You'll love the way the light of the sun reflects off of its vibrant, golden beak and feathers, creating a mesmerizing and captivating light show that will add a unique and dreamy atmosphere to any room. Plus, it's a reminder of the beauty of nature that can be enjoyed any time of the day.
The Dreamy Goldfinch is not only beautiful and mesmerizing, but it's also a symbol of hope and of chasing your dreams. It's a reminder to dream big and never give up no matter how hard it may be. This one-of-a-kind collectible is perfect for bird lovers, art collectors, and anyone who needs a little extra inspiration in their lives.
Bring home the magic and beauty of nature with The Dreamy Goldfinch and fill your home with beauty, joy, and optimism. Perfect for collecting, displaying, or gifting, you'll be sure to always cherish this special piece.
Stay Tuned For More Dreamy Art Glass