World-renowned Master Glass Artist April Wagner and her team at epiphany glass studio will open their doors to the public all weekend to offer hourly glassblowing workshops, and discounts on one-of-a-kind glass artwork. Discover the beauty of handmade glass from our colorful paperweights, bowls & glassware, and enchanting sculptures to an array of pet-themed items benefitting Michigan Humane. Ready to experience the art of glassmaking? Don't miss the Annual Spring Open Studio hosted by Master Glass Artist April Wagner and her epiphany glass studio team in Pontiac on Saturday, May 6 and Sunday, May 7 from 10 a.m. to 6 p.m.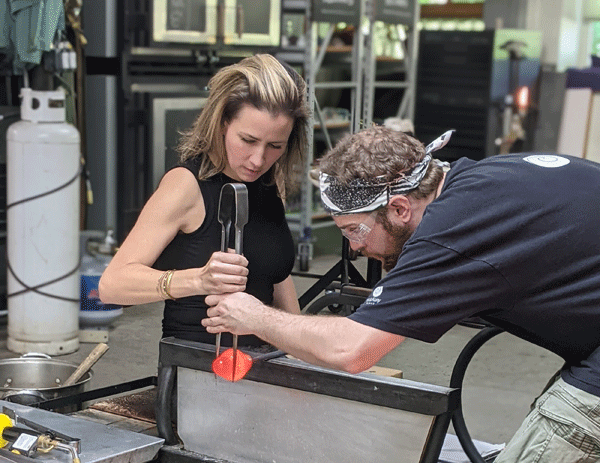 From the moment you walk into our studio, your creative experience will be one you never forget. Imagine the awe and delight of creating a vibrant sculpture from 2000 degree molten glass. At our DIY Glass Workshops during our Spring Open Studio, we will provide you with a one-of-a-kind, hands-on experience that is like nothing else. Our state-of-the-art studio is warm and cozy, and you will be alongside one of our experienced glass artists to help craft your masterpiece.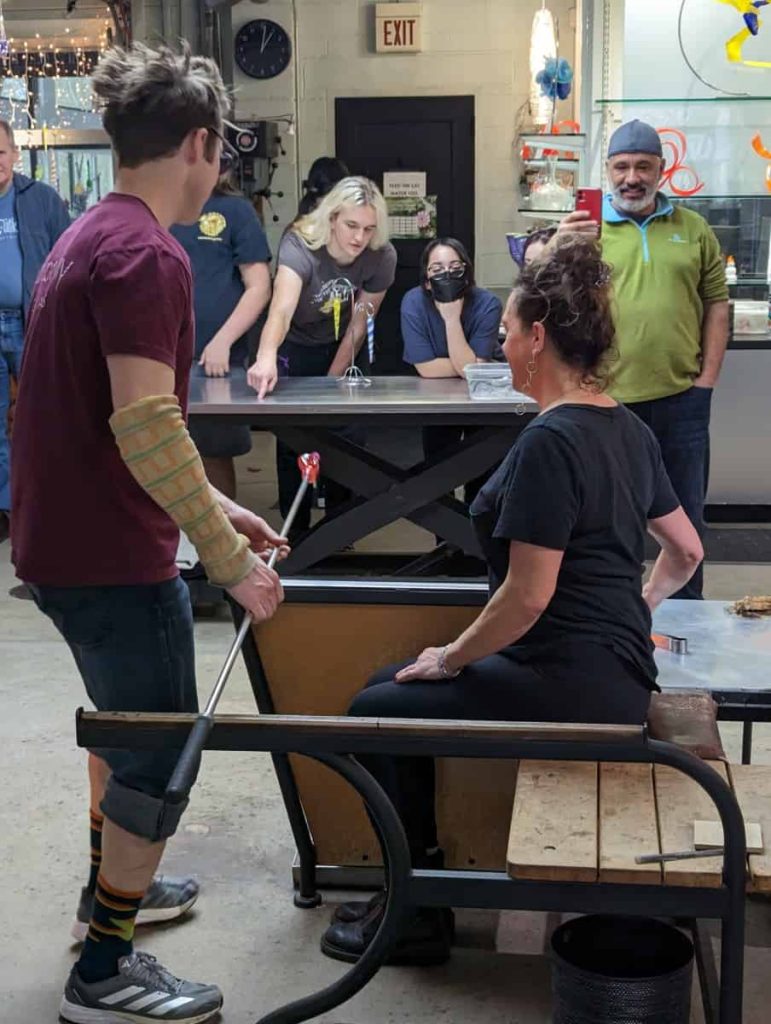 The glassblowing workshops are a hands-on experience like no other. Our amazing glass artists are ready to guide you every step of the way, regardless of your skill level. Adults and children (6 years and older) will use various hand tools and age-old techniques to create a unique glass sculpture of their own, while learning about the creation of glass art and the many beautiful forms it can take. Each registered participant may choose their own glass colors before working with one of the professional studio artists to create a vibrantly colored pulled glass flower or solid sculpted heart in front of the 2000+-degree studio furnaces. Then, as you hold the steel rod, turn the glass, and use artisan tools, you can watch the glass turn from liquid to solid in a magical transformation.
If you're looking for an unforgettable way to experience the beauty of glass art, our workshop is the perfect opportunity. From discovering the secrets of glass art to creating your own sculpture, these hands-on workshops promise to be a unique and fulfilling experience. It is the perfect activity for couples and families. So why wait? Sign up for our May 6th Glass Heart or May 7th Glass Flower Workshops NOW before all our spots are filled, and unleash your creativity with glass.
Remember: You'll need to come back to the studio for pick up once your project has cooled down. If the studio is far away, we can ship your piece to you at a flat rate of $12. We recommend wearing comfortable clothes, closed-toed shoes and pulling back longer hair. We also have safety glasses available for use during your glass making session.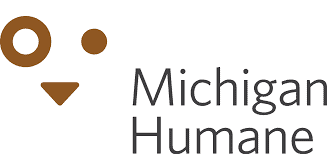 In partnership with the Michigan Humane, epiphany glass creates colorful, animal-themed pieces which are both functional and beautiful. A portion of the proceeds will benefit Michigan Humane in its mission to serve the tens of thousands of animals in their care each year. The items range from $25 to $150, making them ideal gift items for pets and pet lovers. 
Surprise MOM, and bring your friends and family to join us and make something special a little early for Mother's Day at epiphany studios! We're looking forward to another great show and hope to see you here.
Keep up-to-date with us on social media:
Call (248) 745-3786 for more information.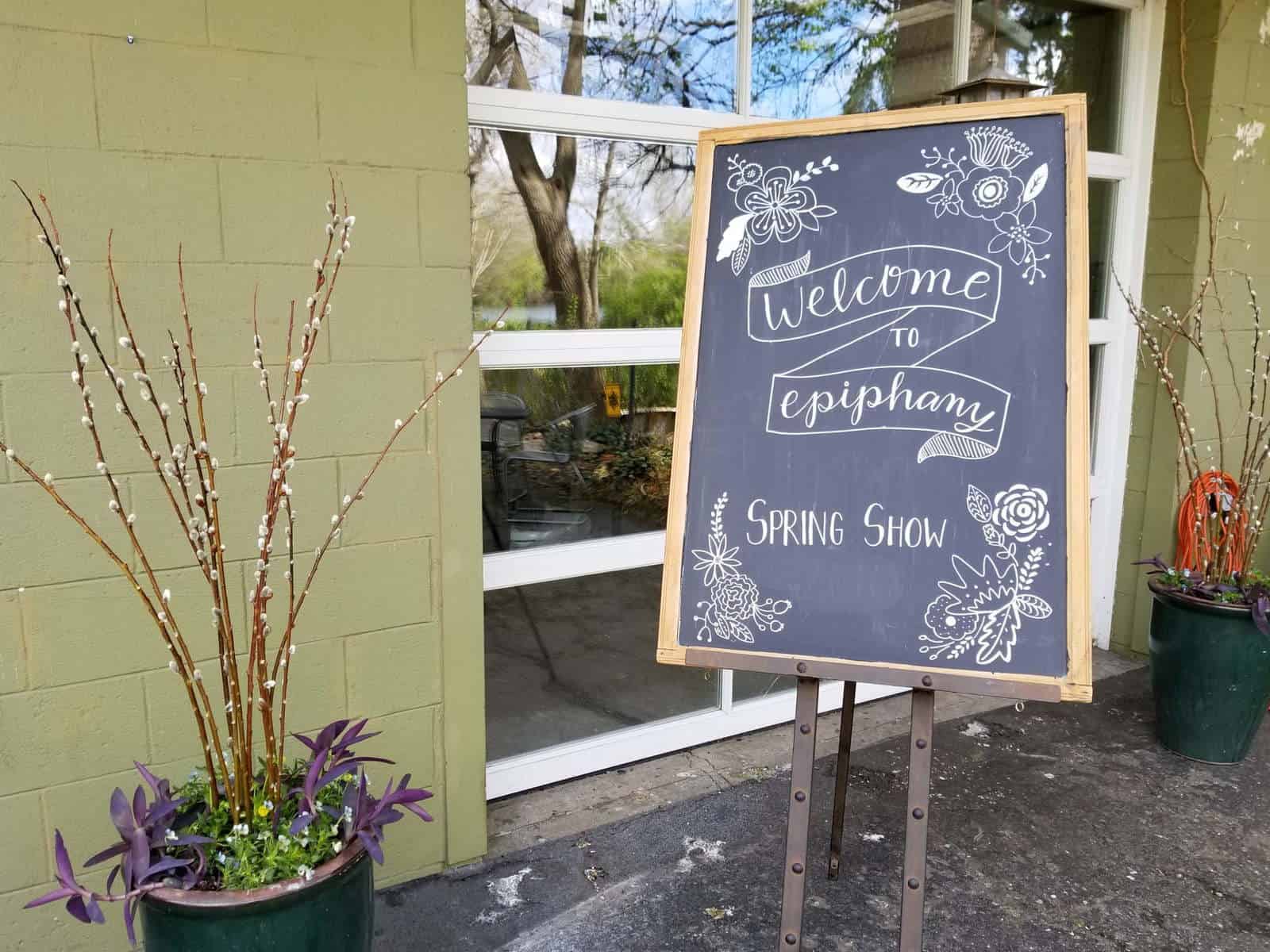 DIRECTIONS – We are located at 770 Orchard Lake Rd. in Pontiac, 1/4 mile east of the intersection of Telegraph/Old Telegraph and Orchard Lake Rd, at the corner of Orchard Lake and Sylvan Ct. The studio entrance is in the rear.
PARKING – Planning to attend our Open Studio Event? Don't miss out! Our 6-spot parking lot is now complete and includes a designated handicapped parking space next to our entrance. If all of the spots fill up, follow the signs along Orchard Lake Road for additional parking at the lot by the Blue Building on the south side. Or you may park along one side of Sylvan Ct. if spots are available See you there!