Have you ever had a vision for an amazing piece of artwork for your home or office but just haven't known how to make that vision a reality? Commissioning artwork is a great way to get the perfect piece that is totally unique and made just for you! However, it can also seem like an intimidating and expensive process so many people never consider it an option. 
Commissioning a piece of art isn't as scary as it seems and doesn't have to break the bank. This post will walk you through the process of finding an artist to work with, setting up a commission and help you get the perfect piece of art!
The first step in commissioning a piece of art is to know what you want. What type of art do you like?  Consider different subjects, mediums and styles while also considering color, scale and location. Contemporary art can add a unique touch to a more traditional room and not seem out of place. Just like bright colors can add a pop of interest and excitement to a neutral room. How will the artwork interact with the environment and viewer? Is this a pedestal piece, a wall piece or something hanging from the ceiling?  
You should be clear on the intent of your desired piece of art. This applies to all clients- whether you're commissioning a piece for a public or private space, a home or office, it's very important to consider. Is the art meant to activate the space? Add color? Evoke a specific emotion? Artwork will have an impact on the environment you place it in, so be conscious of what effect you are trying to create with the art.
Having a fairly clear idea of what you're after will help you reach your goal. You don't have to have every single detail planned out, but the more information you can present to an artist, the better they'll be able to create the art you're envisioning. You want to think of the artist as your partner in this process, so be open and transparent about your not just your desires but your concerns as well. The artist might have ideas that you have not considered that could lead to a piece of art better than what you originally imagined, but could also lead to something you don't want. Communication is key to the commissioning process. 
Once you've determined what you're looking for, it's a good time to set a budget. With a budget you can work out an idea of the type of artist you can look to hire. Emerging artists will be have a lower pay rate and might have more time and interest in your project compared to a well established artist who is in high demand. You will also be helping them expand their portfolio and build their reputation. On the other hand, there may be a well-known artist that you've been admiring for years and you'd love to have an original piece by them. Established artists will have more experience working with private clients and taking on commissions, but this will most likely come with a higher price tag and perhaps a less flexible schedule.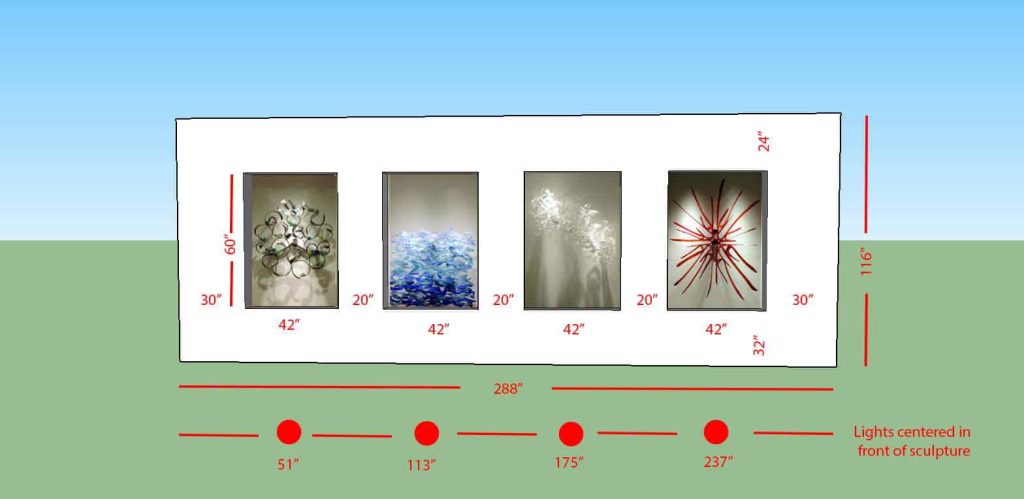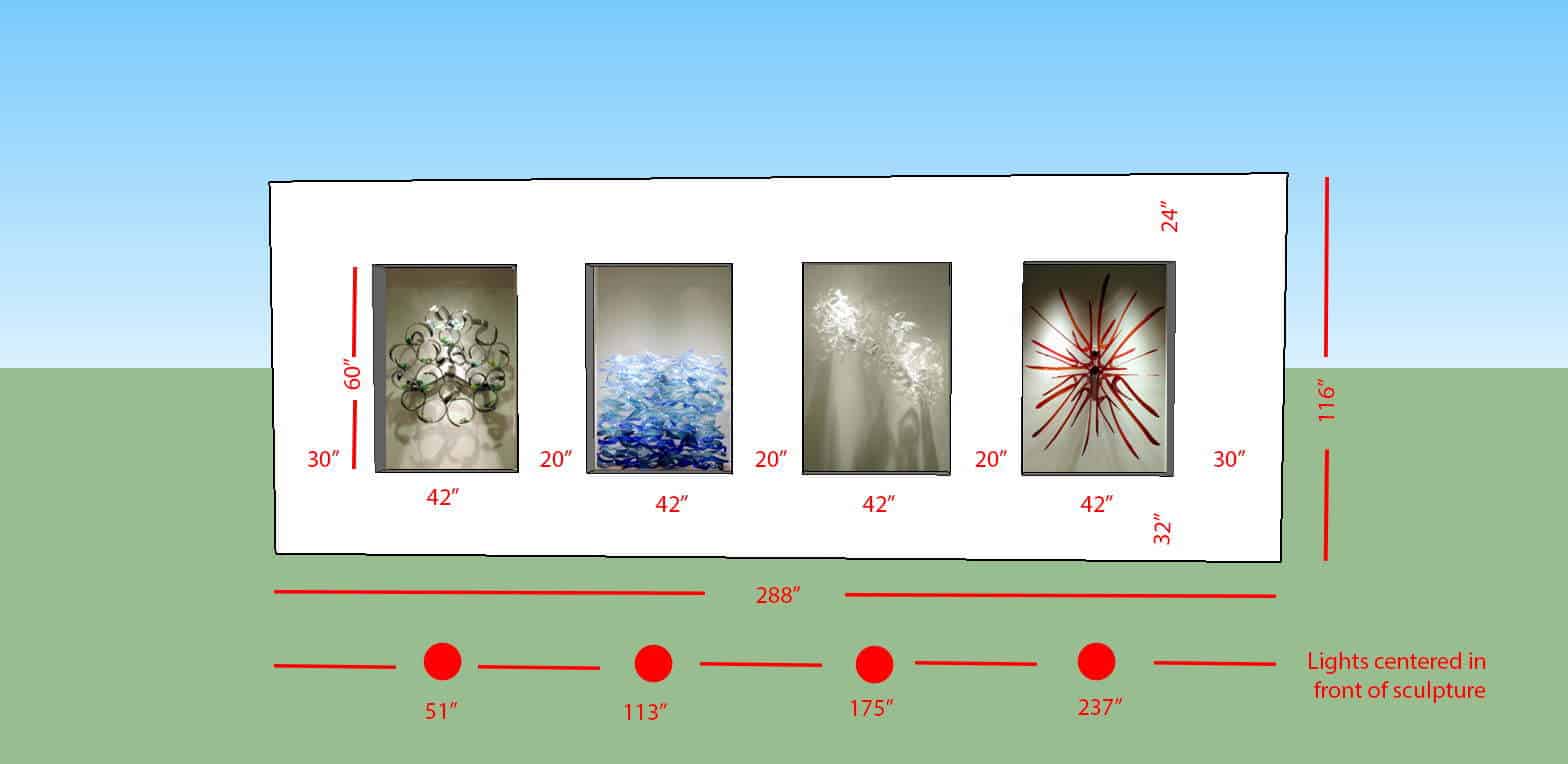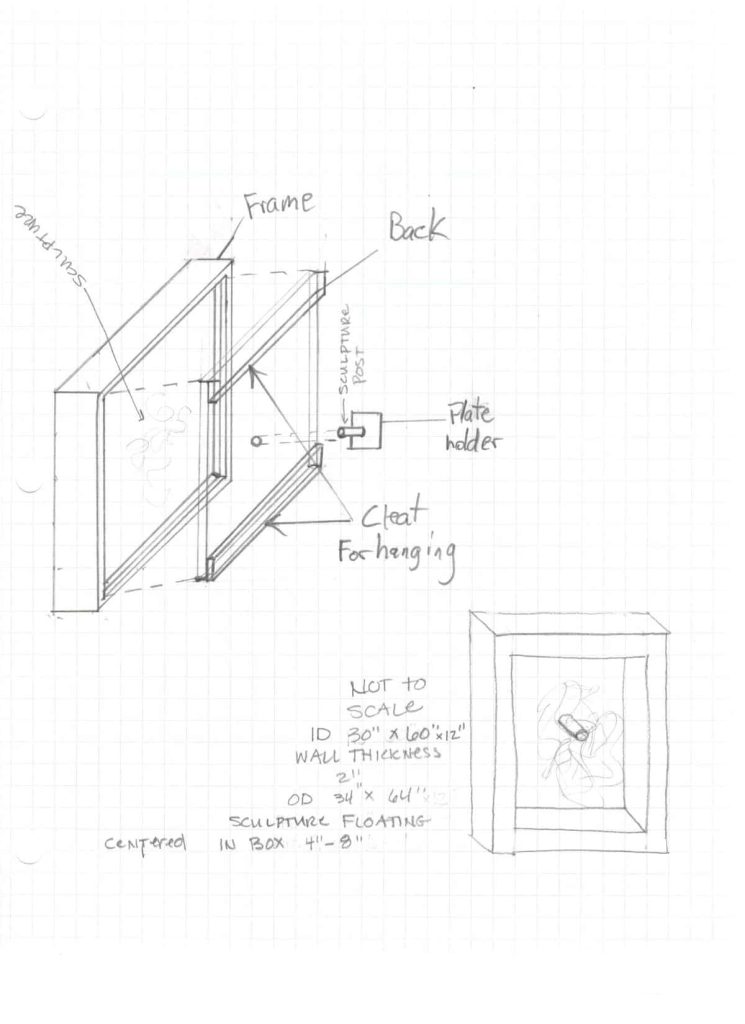 Talk about the budget right up front. You might have a Taj Mahal idea but a beer budget so better not to waste your time or the artist's by being cagey or unclear. When you contact an artist, if you aren't sure how their pricing works, ask them. Maybe they have a price list of past projects, maybe they have a formula they use to price their work that they can explain to you. Work with your artist to determine what they can do for you that meets your needs. If you have flexibility in your budget ask them to propose the artwork with 3 price points to show you the difference in what you would receive for the costs.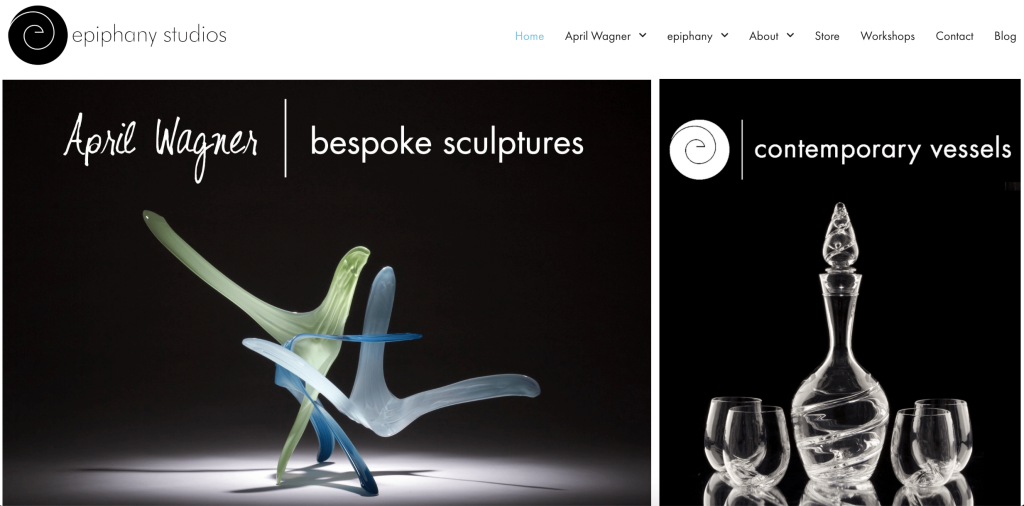 If you don't have specific artists in mind, you can research artists in a variety of ways. It can be useful to do a web search for local or national artists that work in a specific medium or in the style you are interested. For a bit more direction, there a number of websites where artists can post their portfolios, and past clients can post testimonials. This can be a great way to get to know an artist, their art and work ethic before reaching out to them. Just a few great websites are Wescover, Modenus, Coda Worx, and Houzz. 
It can also be useful to do web searches for art galleries or to visit them in person. Art galleries represent a variety of artists; some work with artists that work in a specific medium or style, and others will be broader. Either way they can be a great resource for researching artists and seeing their work in person. 
Now that you've picked out an artist you'd like to commission art from, what can you expect?
An artist should provide you with a proposal outlining everything you will have discussed including drawings with the size and color of the piece, the budget including any ancillary costs, lighting recommendations, references for past clients, cleaning and maintenance schedules and a timeline for progress and delivery. Different contacts are worded differently so read them carefully and make sure everything you are expecting is written down. It is easy to have confusion and misunderstanding result in unhappiness but writing everything down will help prevent that, getting everyone on the same page. One common scenario is you love the proposal, it clearly states everything you want so you sign the proposal and return it to the artist with a 50% non-refundable deposit.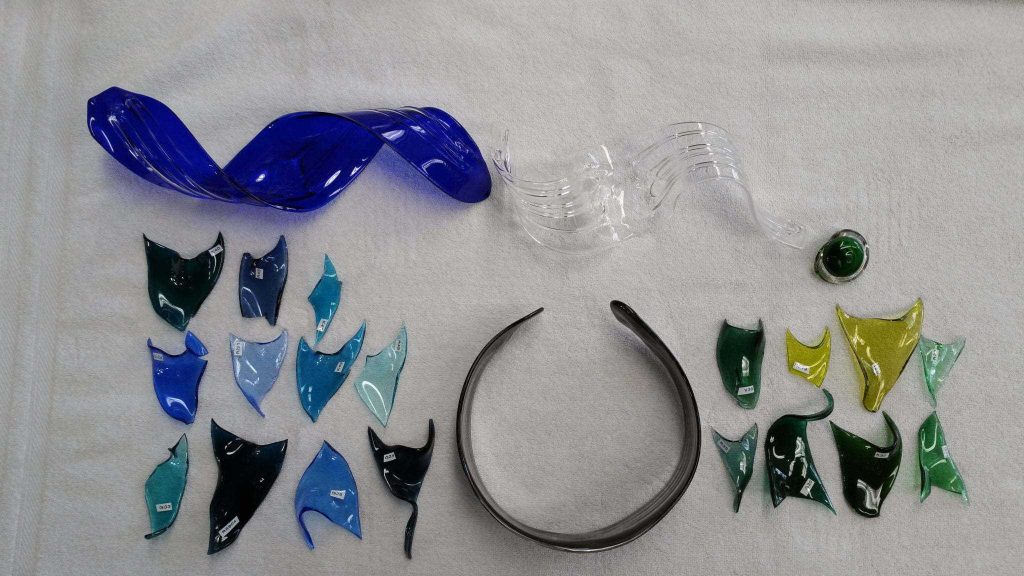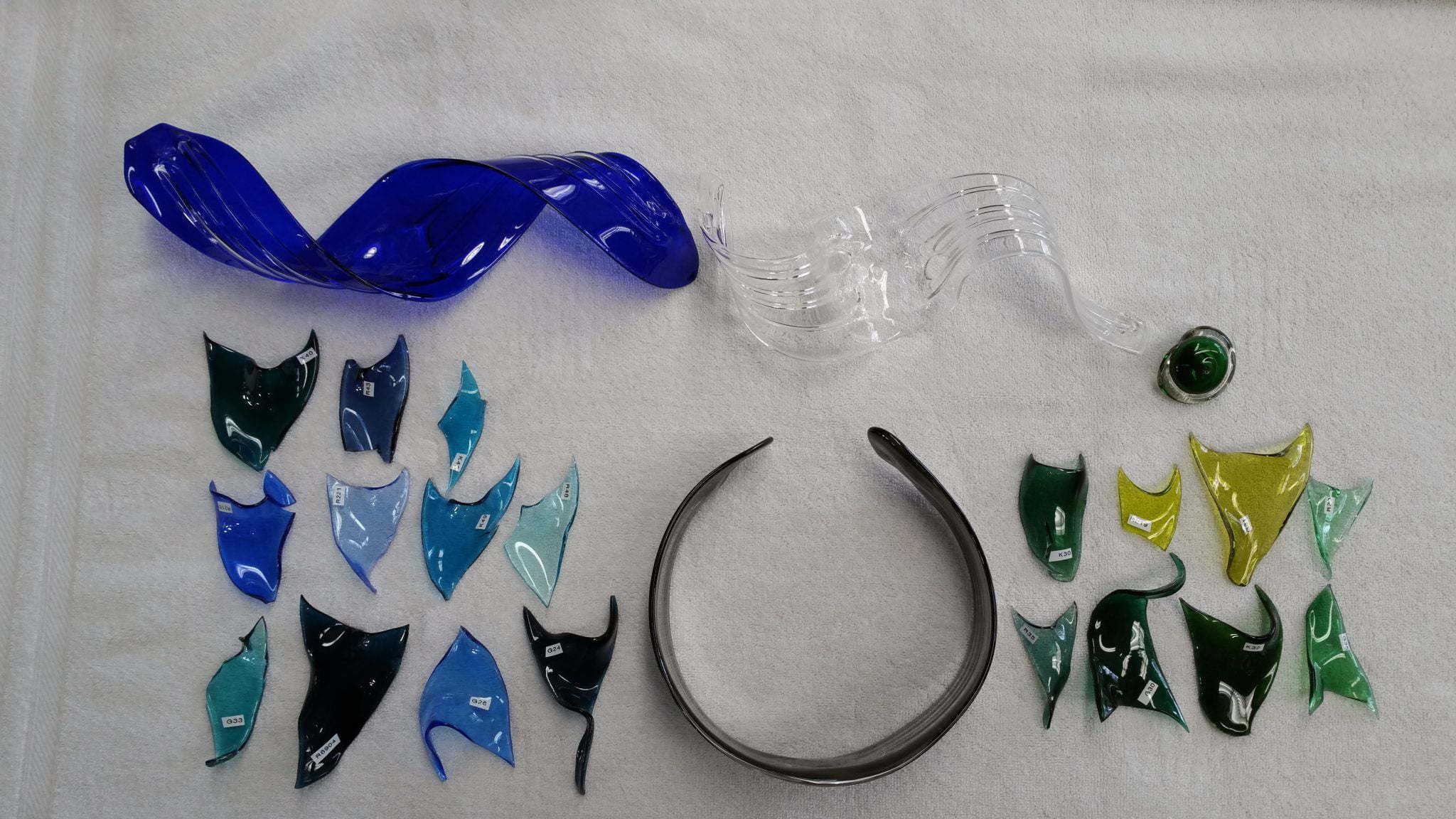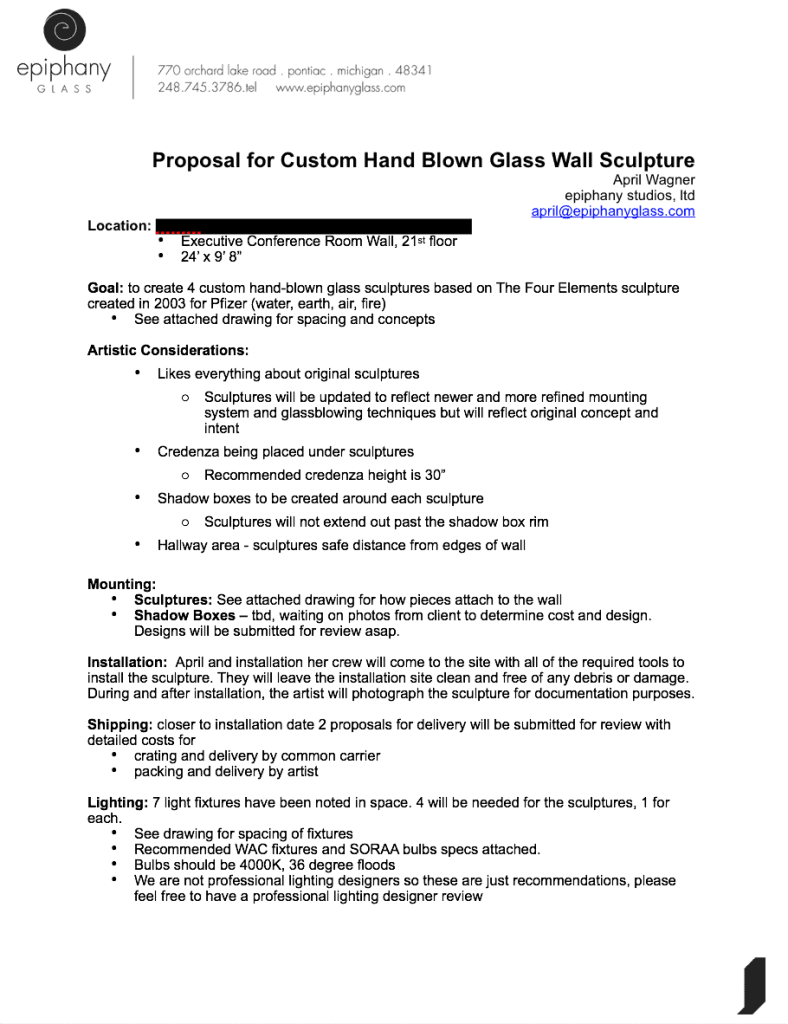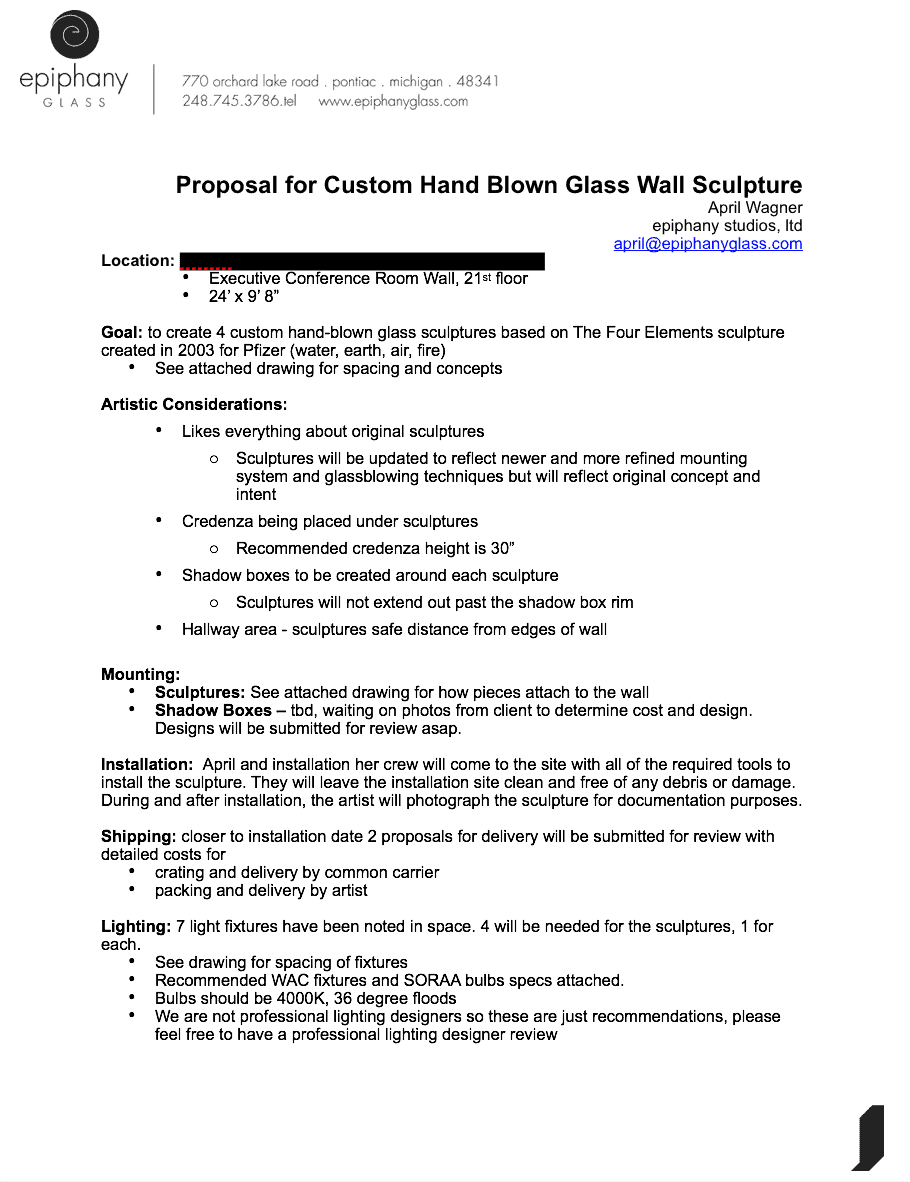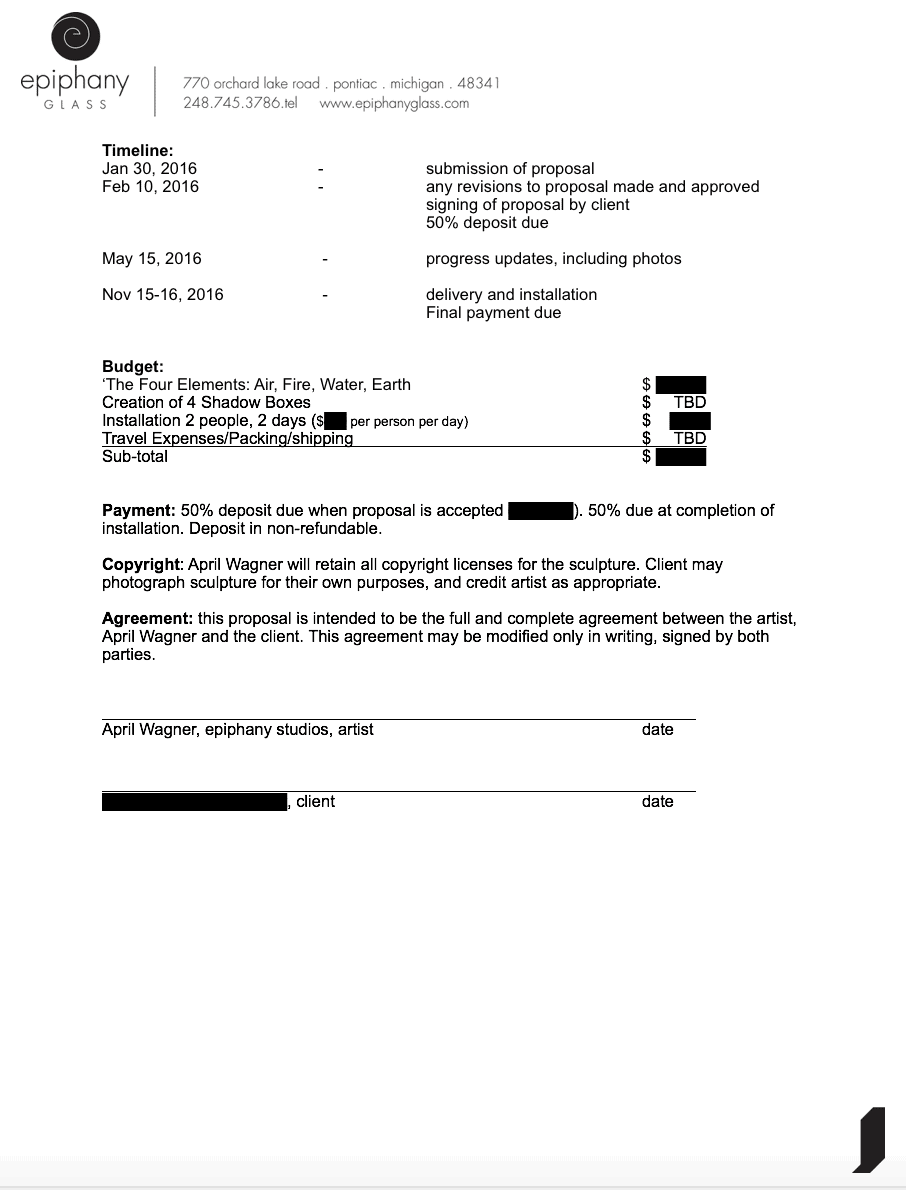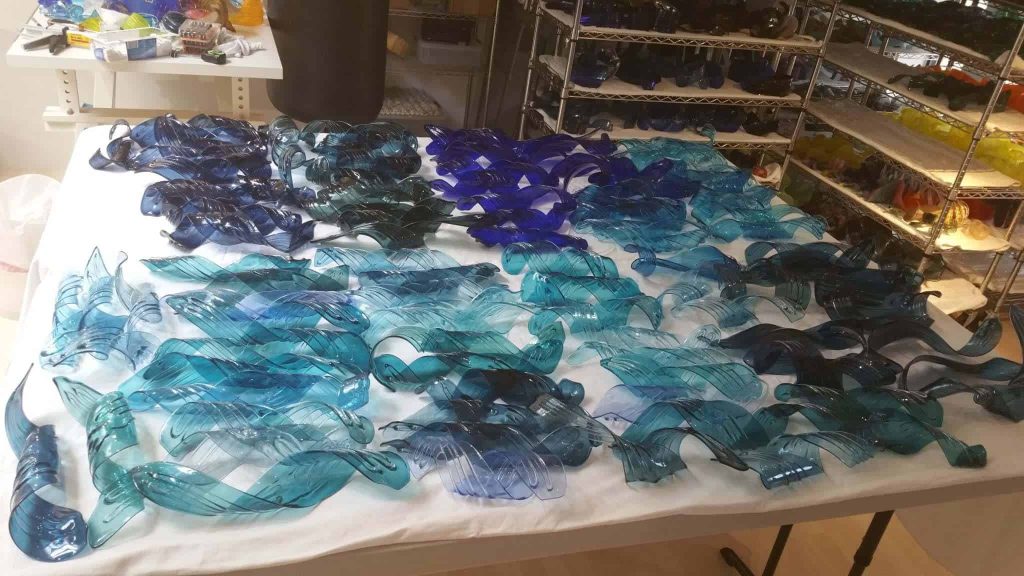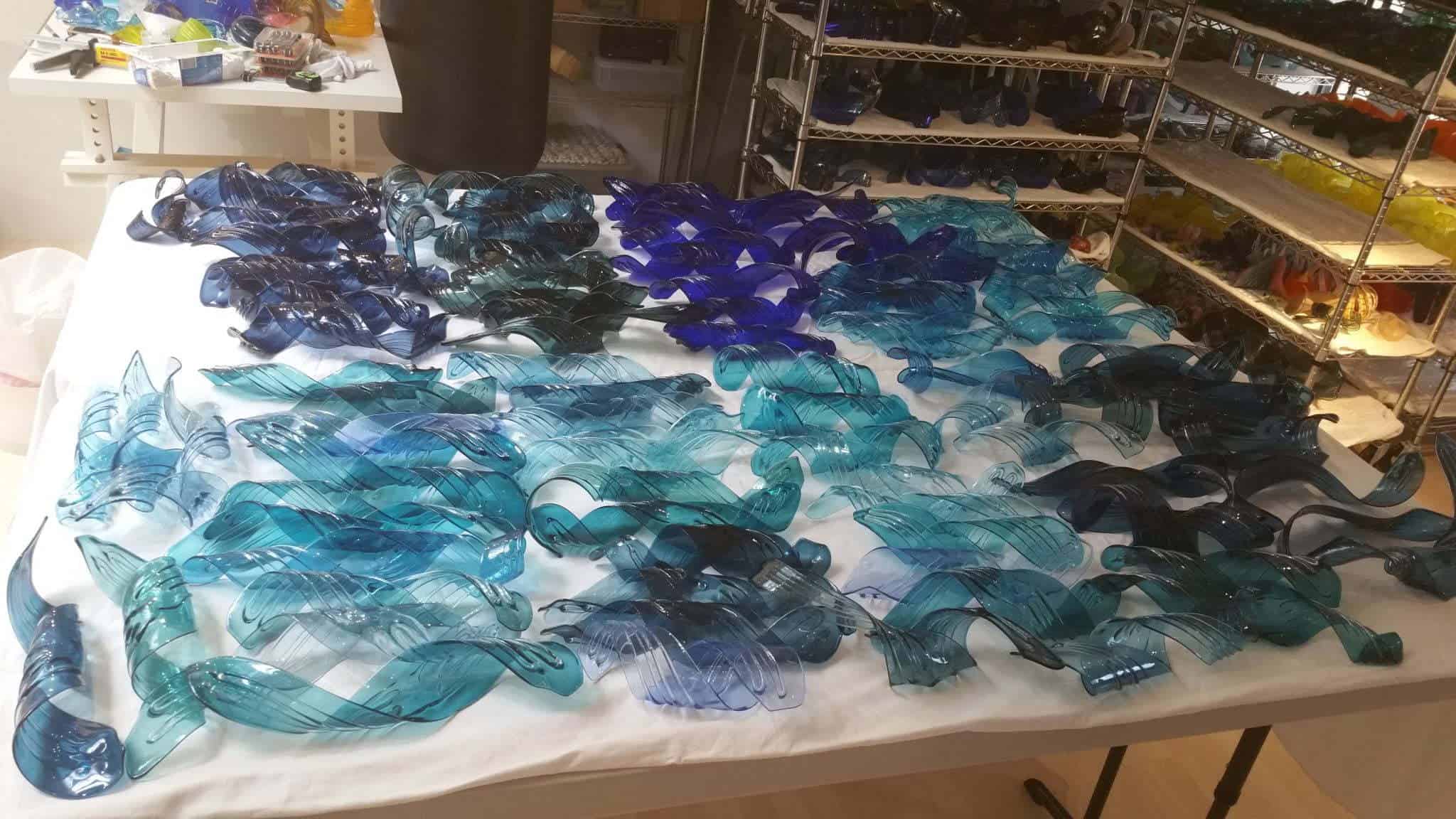 While your piece is being worked on, you should definitely keep in touch with the artist. Ask for updates on the piece. If the piece is for a new build project, share all the construction details with the artist. If there are delays in the project, it is imperative to let the artist know. Delays in the project may require that the artist find a way to store the artwork until it can be installed. 
Both you and the artist should keep each other up-to-date with progress so you are on the same page throughout the process.
Scheduling & Expectations
Don't leave open-ended questions, think the process thru to completion. Inquire about who is responsible for damages, especially during shipping. As stated before, the artist should provide you with lighting recommendations, cleaning and care instructions and a maintenance schedule. Of course, some art pieces will be far lower maintenance than others and might not require as much upkeep. It is still important to get all relevant information and to know if the artist will be willing to handle cleaning and repairs or if there is someone they can recommend you go to in such instances. Maintaining clear and consistent communication and outlining expectations will keep things running smoothly and make the commission process easier for you and the artist. 
Once you have your artwork completed and installed, you are now the proud owner of a unique piece of art designed just for you!
Be sure to share your experience of working with this artist with others. If you had a great experience, it could really help the artist to offer up a testimonial to let the community know how smooth and professional the process was. You can write something up for them to publish when necessary, offer to be a reference or leave feedback on any online outlets they might be apart of. Even established artists can use help building their reputation on the internet, leaving glowing reviews is a great way to do that. This can also help to build a long lasting relationship with an artist that you can go back to again and again and recommend for other projects.
And of course, enjoy your original artwork for years to come!
We hope this post demystified how to commission artwork! Find all our other blogs
here
. Follow us on
Facebook
and
Instagram
for daily posts and videos. Sign up for our weekly
newsletter
for studio news (and coupons!).