We are excited about the in-person return of our annual Spring Open Studio and we're busy getting ready for it! This year you can expect all the great elements of our annual events as well as some exciting new things. Experience the art of glassmaking by registering for the new DIY workshops at the annual Spring Show, Saturday, May 7, and Sunday, May 8 from 10 a.m. to 5 p.m. at the epiphany glass studio in Pontiac, located at 770 Orchard Lake Road. World-renowned Master Glass Artist April Wagner and her team at epiphany glass studio will open their doors to the public all weekend to offer hourly glassblowing workshops, and discounts on one-of-a-kind glass artwork. Discover the beauty of handmade glass from our colorful paperweights, bowls & glassware, and enchanting sculptures to an array of pet-themed items benefitting Michigan Humane.
This year's Spring Open Studio is particularly special because we are showcasing April Wagner's beautiful and colorful new sculptures. Patrons at the epiphany glass Spring Show will enjoy the studio gallery filled with gorgeous sculptures of all sizes and colors, created in house by Master Glass Artist April Wagner and her talented assistants.
Discover Our Glassmaking Workshops
The glassblowing workshops are a hands-on experience like no other. Participants may choose their own glass colors before working with one of the professional studio artists to create a vibrantly colored pulled glass flower or solid sculpted heart in front of the 2000+-degree studio furnaces. Adults and children (6 years and older) will use various hand tools and age-old techniques to create a unique glass sculpture of their own, while learning about the creation of glass art and the many beautiful forms it can take. Comfortable clothes and closed-toed shoes are recommended. Space is limited, so registration in advance is recommended. Workshops will be held on the hour during the Spring Show. Click Here To Register
Cost $95 – $100 per person. 
We Are Proud Partners With Michigan Humane
In partnership with the Michigan Humane, epiphany glass creates colorful, animal-themed pieces which are both functional and beautiful. 
A portion of the proceeds will benefit Michigan Humane in its mission to serve the tens of thousands of animals in their care each year. 
The items range from $25 to $150, making them ideal gift items for pets and pet lovers.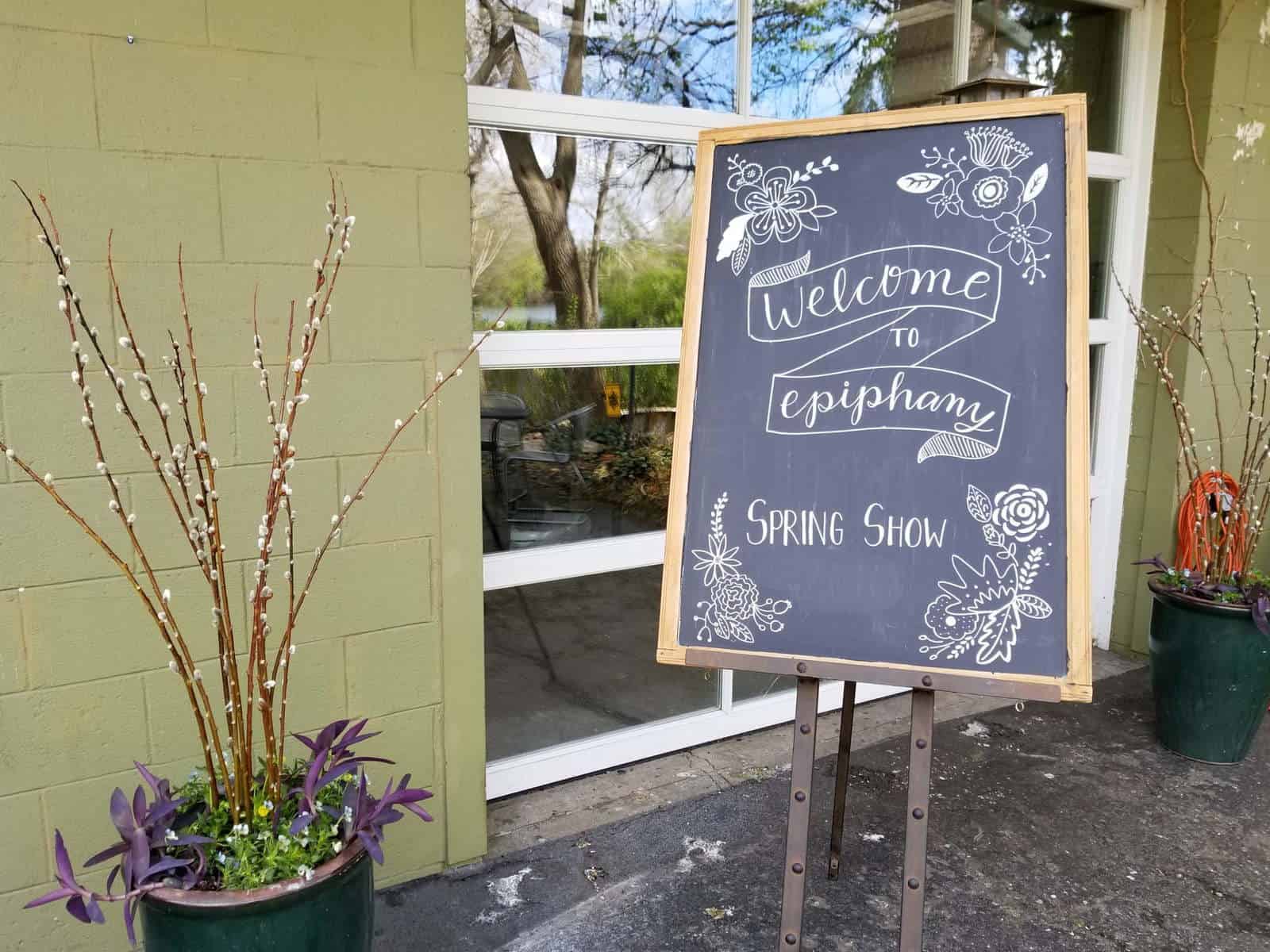 DIRECTIONS – We are located at 770 Orchard Lake Rd. in Pontiac, 1/4 mile east of the intersection of Telegraph/Old Telegraph and Orchard Lake Rd, at the corner of Orchard Lake and Sylvan Ct. The studio entrance is in the rear.
PARKING – While we are in the process of adding a new parking lot, we suggest parking on the street or in the additional parking available at the lot by the Blue Building on the south side of Orchard Lake Road