April's artwork has evolved quite a bit over the years, as any artist's work does. As she finds inspiration from different places, this has an effect on the art she creates. Today we thought it would be fun to take a look at four of April's favorite artists. Surprisingly, none of these artists are glassblowers!
Richard Devore was an American ceramicist that received an M.F.A. from Cranbrook Academy of Art. Devore's work consists of neo-primitive vessels made in simple organic shapes. His ceramic pieces have a skin-like translucency and he uses distress marks to create texture.
April's work also utilizes simplified organic forms in the various vessels she creates. You can see to the left with the Coiled Basket she manipulates glass in various ways to create texture on the surface. If you didn't know, April was originally going to school to study ceramics before she took an interest in glassblowing- so Devore's influence has had the opportunity to transcend mediums. In more recent years, April has used this coiled technique to create our La Ruche lighting line. Learn more about it here.
Read more about Richard Devore here.
Helen Frankenthaler was an American abstract expressionist painter that exhibited her large-scale work in museums and galleries over the span of six decades. Having such a long career, her work evolved greatly over the years. Through these changes, she was always inspired to abstract nature and landscapes.
April's work follows a similar theme. She abstracts natural subjects by creating organic shapes from glass and combining them. The sculptures above show some examples of how she utilizes loose organic or geometric shapes to capture the idea of certain plants or animals. 
Learn more about Helen Frankenthaler and her work here.
Shinique Smith is a mixed-media artist that creates beautiful collages out of textiles and paint. Her textile work also extends to three-dimensional sculpture art. She doesn't limit herself to one style, medium or size and even does performance art. This allows for a wide range in expression in her artwork.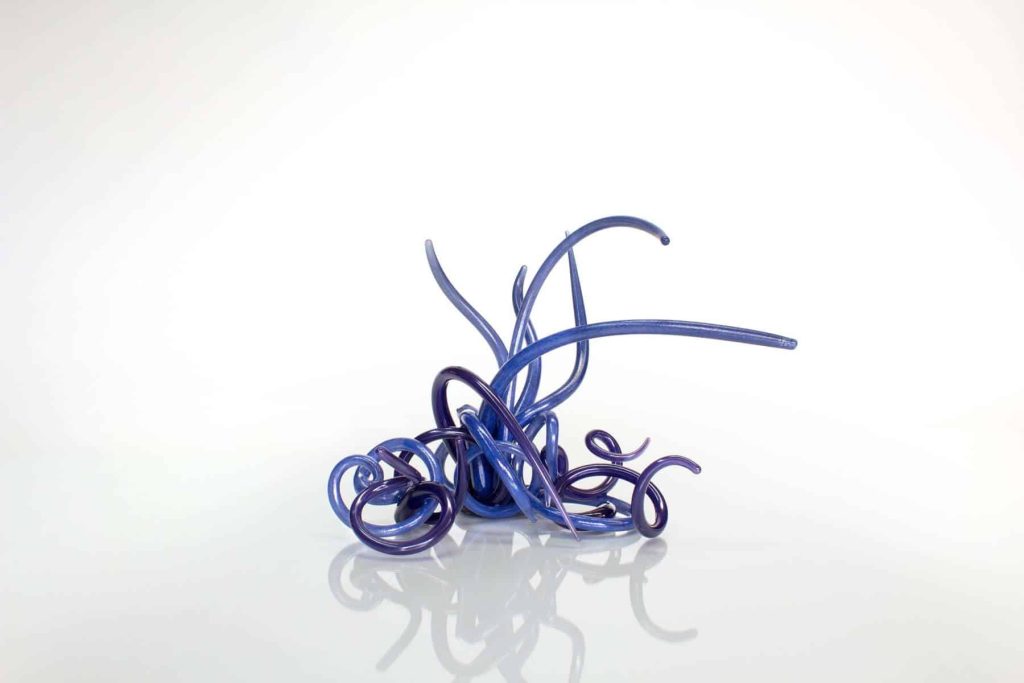 Though April works strictly with glass, she also doesn't limit the size in which she will work. This allows her art to be adjusted to the environment, whether it's the atrium of a public space or the tabletop in a home. The pieces here have similarities to Shinique Smith's work in the dynamic line quality, abstraction and how the glass is "collaged" together.
Learn more about Shinique Smith at this link.
Art isn't created in a vacuum and artists will find inspiration from one another. We hope this gave you a bit more insight into what inspires April's artwork and hope you enjoyed learning about a few of her favorite artists!
Thanks for keeping up with us! Read our past blog posts here. Follow us on Facebook and Instagram for daily posts and videos. Sign up for our weekly newsletter for studio news (and sometimes coupons or early access to new art!!).