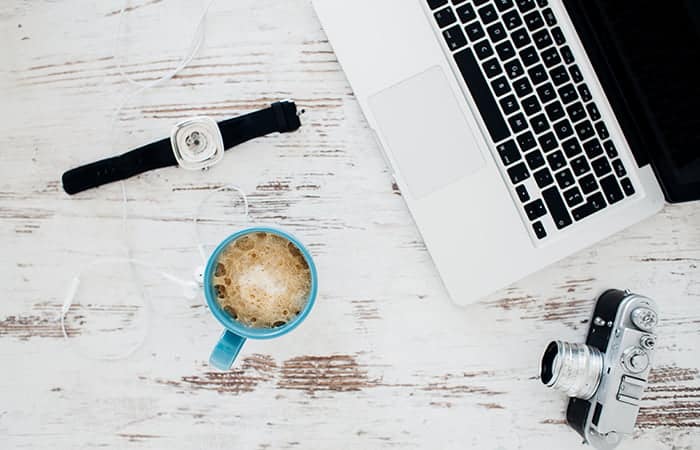 We're going through a crazy, unprecedented time right now so it's super important to take care of your mental health by doing activities that feed your soul. We wanted to share some relaxing and fun ideas. 
Last week, we made a list of local small businesses you can help out. You can find that post here. Please feel free to comment on it with other small businesses that are selling gift cards, have online stores, are offering curbside and delivery or anything else. We're all in this together and need to support one another!
You know we're huge fans of the Michigan Humane Society. Right now you can donate to the MHS emergency fund if you are able, they really need your help! April is on their board and a portion of the proceeds from our pet-themed artworks goes to them. A cute sleeping kitty would be the perfect desktop friend while you are working from home wouldn't it? You can find them in our webstore here. We are offering free shipping on all orders in our webstore with the code "ARTGLASS".
Can't decide which kitty a beloved friend might like as as a thinking of you present? We are also selling gift cards that can be used in the webstore and in the studio. These make great gifts and can be used towards purchasing any glass art or our hands-on workshops. Each gift card purchase comes with access to a 10% off coupon for your next order of $100+. Thank you for your support!
Now on the fun stuff – Here are 10 fun and relaxing ways to pass the time during quarantine!
As you know, we love the Detroit Symphony Orchestra. Although you can't go see a live performance from them right now (and you definitely should someday!), they have a huge selection of replays available to watch on their website at anytime! You can check them out here.
2. Virtual National Park Tours
Need a change of scenery? Take a virtual tour of one of our beautiful national parks. Ranging from volcanos in Hawaii to glaciers in Alaska, you can travel all across the country from you computer in a single afternoon. Pick a tour here.
3. Art & Art History Classes
Some of the world's top universities share past courses online for the public to learn from for free. If you'd like to brush up on your art & art history knowledge, consider courses like University of Glasgow's "Antiquities Trafficking and Art Crime" course. Or maybe you want to improve your photography skills with Michigan State University's "Photography Basics and Beyond: From Smartphone to DSLR". Find these classes and more here.
4. Concert Films & Music Documentaries
If you're a musician or just love music, you might be interested in these concert films and documentaries. Available to watch on Netflix, Hulu and Amazon Prime. The Talking Heads' Stop Making Sense is a classic concert film – some say one of the best. Searching for the Sugar Man is an amazing documentary that tells the story of how an obscure Detroit musician rose to fame in South Africa. Find these films and more here.
5. Virtual Plays, Concerts, Museums & More
Visit world class art galleries like the Louvre or the National Gallery of Art. Take a trip to the Smithsonian to see dinosaurs or experience performances in the Royal Opera House: London. Watch a Broadway show, visit the White House or see the animals of the Cincinnati Zoo. These are just a few of the amazing experiences you can have while safely at home. Find more virtual concerts, plays, museums, zoos, tours and more here.
6. Art, Crafts, Baking & Other Creative Classes
Want to do something more hands on? Brit + Co has a blog filled with posts that share creative ways to pass the time. Find a variety of free hand lettering classes, recipes and more. The even offer their own creative online courses (some are free!) to learn things like how to paint a landscape, how to digitize your artwork in Photoshop, baking, calligraphy and more, which you can find here.
Need to decompress and relax? Georgia Aquarium's Jelly Webcam is just what you need. Put on some relaxing music and float away with the jellyfish in a magical underwater world. Find it here.
8. Frank Lloyd Wright Smith House Tour
The Smith House is located in Bloomfield Hills Michigan and was built in 1941 by world-renowned architect, Frank Lloyd Wright. We recommend you go see it in person when you have the chance, but until then, you can take a virtual tour here.
Explore offers a variety of livestreams featuring animals such as adorable puppies and kittens, wild animals like bears and gorillas, birds and marine life. They even have nature streams for you to watch the Aurora Borealis, the Earth's orbit from space and more! Find them here.
10. Learn about Glassblowing & Videos
Corning Museum of Glass is an amazing resource for learning about glassblowing. Their site has extensive articles and videos showing processes, tools and really everything you would ever want to know about glassblowing! Start learning here!
Bonus! If you love watching glassblowing videos you can find full length process videos here, on our YouTube channel and our IGTV. We also post daily glassblowing clips with explanations of the process on our Instagram. We'd love to have you visit our social media! You can also check out our blog for information about glassblowing, art business advice and to learn more about the studio.
We hope you like the ideas on this list and that you try out a few! Aside from these suggestions, it's a great time to take up a new hobby, read a new book, watch a movie, spend time with your family and pets or to get outside in nature for a bit (while social distancing of course). 
This is a very difficult time for everyone and we all need to look out for each other. Send a quick hello to your friends and family to check in or even share this blog post if you think they'd enjoy it. We're in this together and we can make it through.
Thank you for reading. Stay healthy, positive and safe!
To keep up-to-date with us, visit our updates page, sign up for our newsletter or follow us on social media.