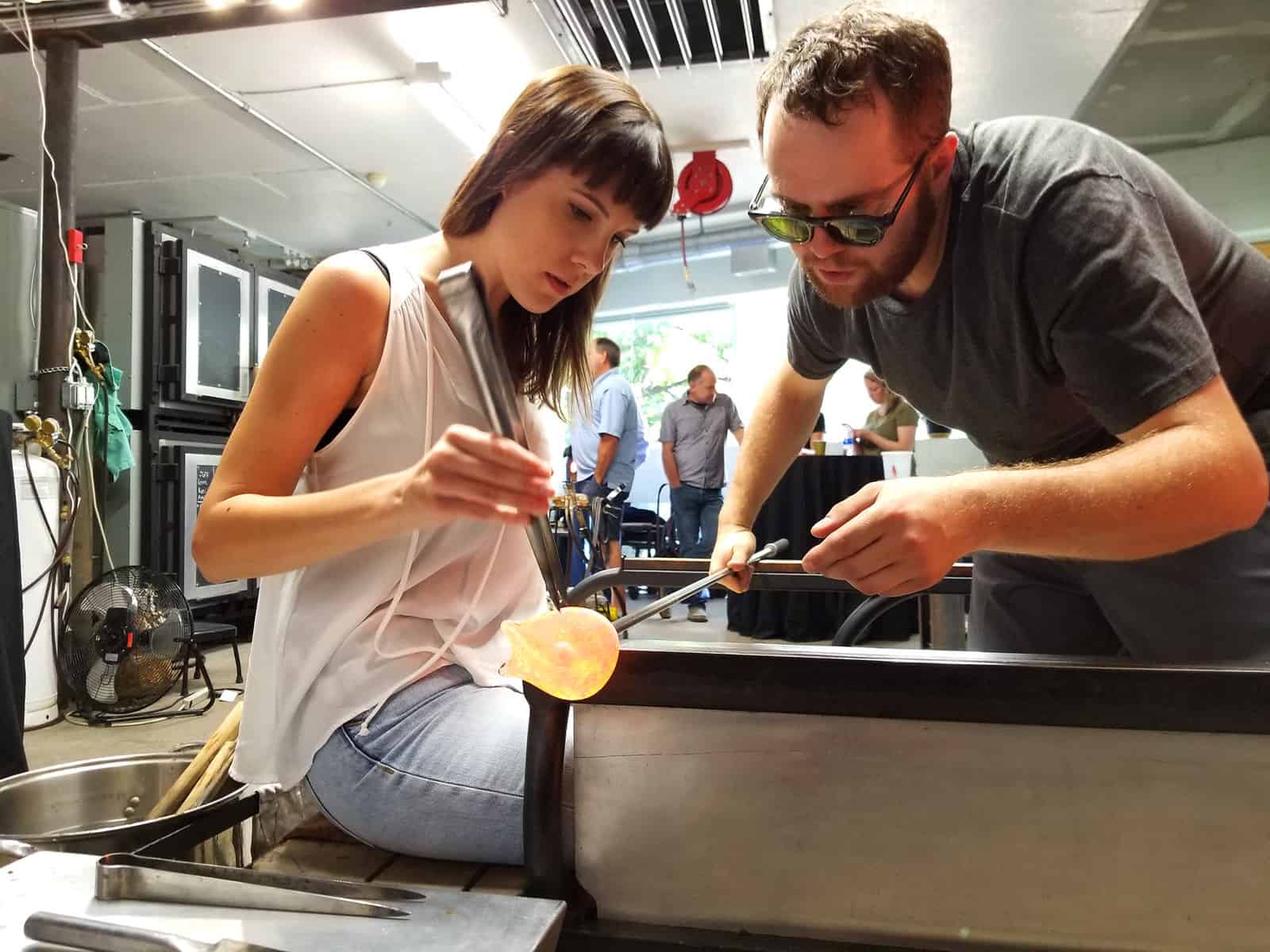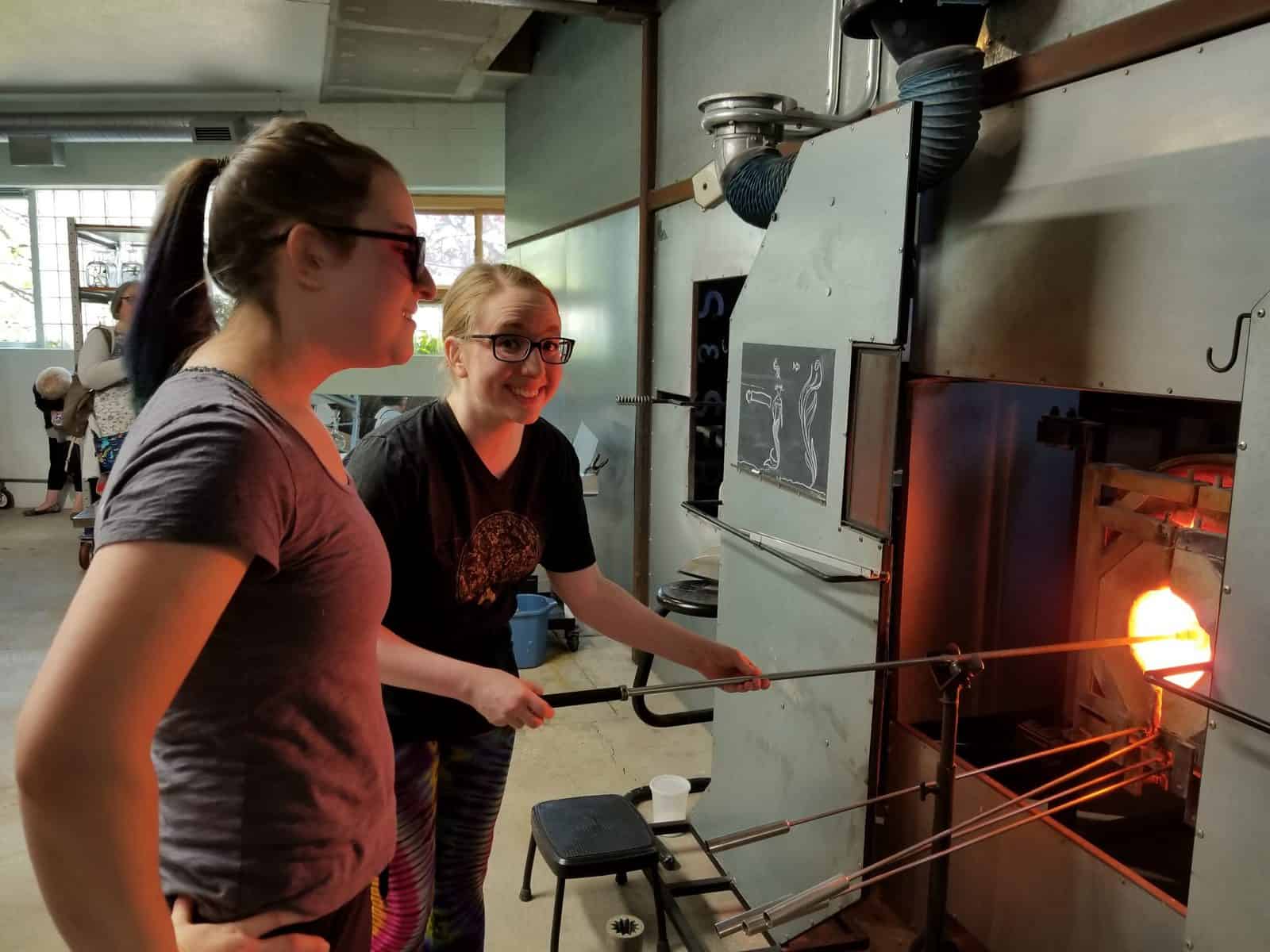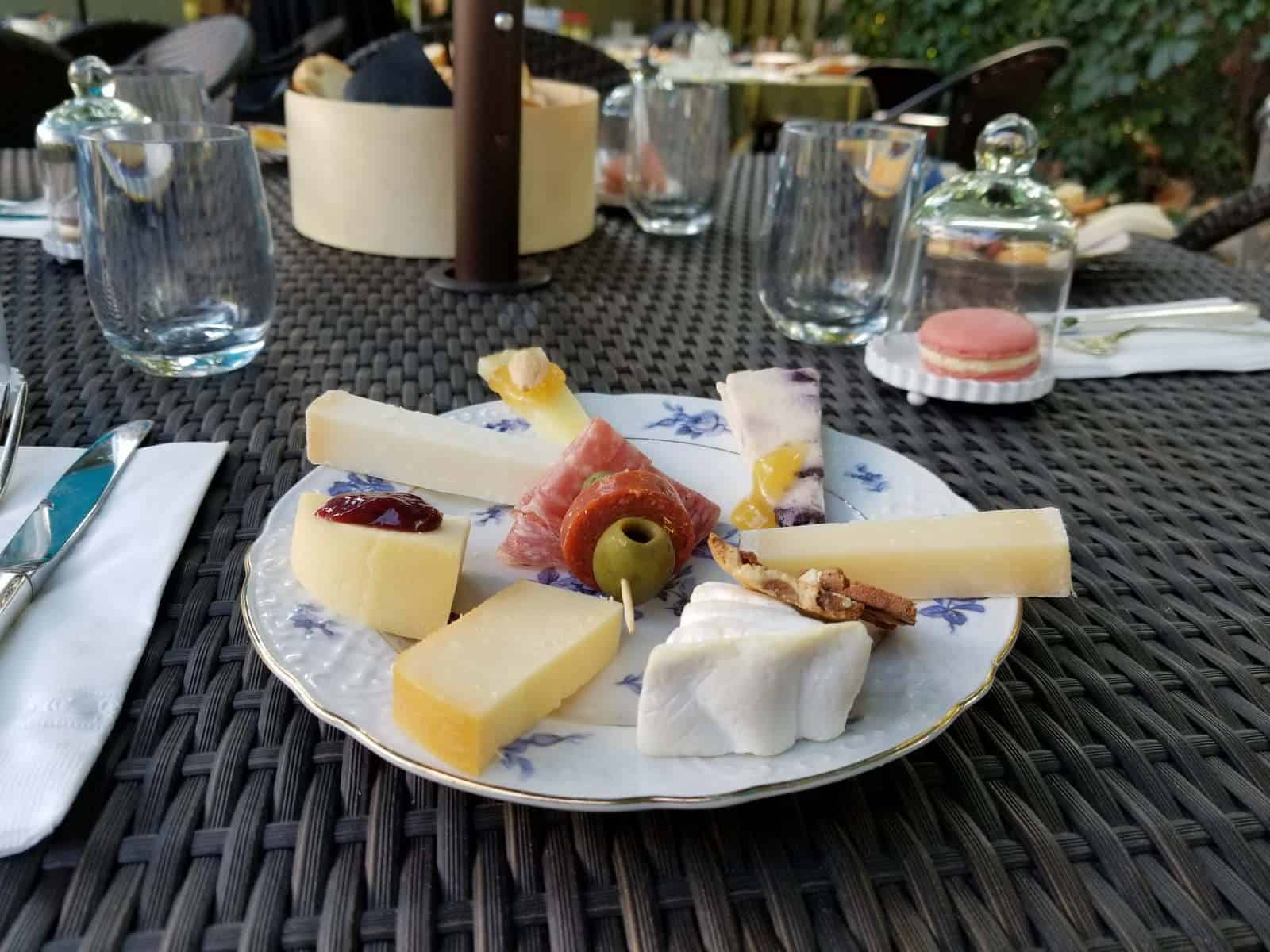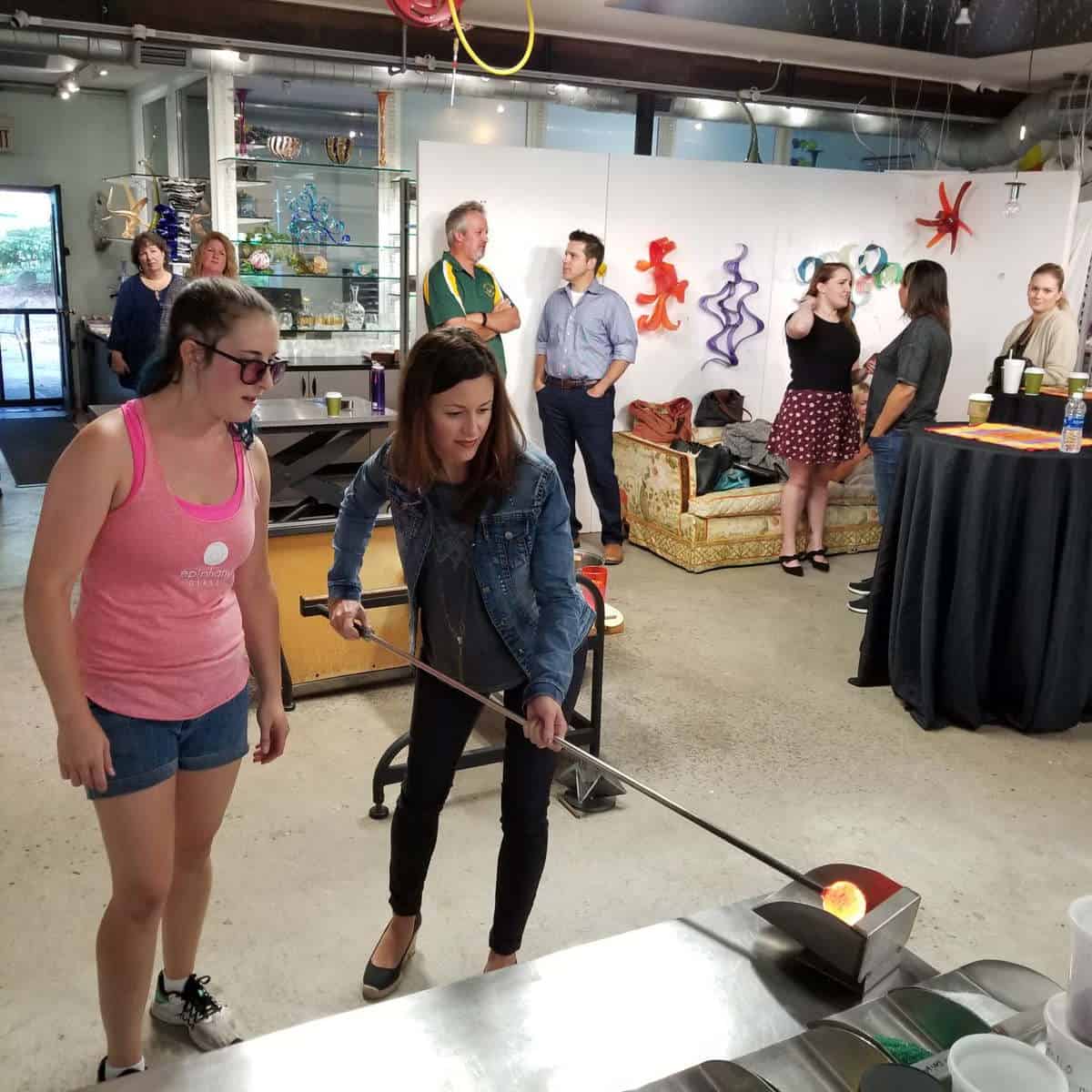 We love hosting events at our studio in Pontiac! A few times a year, we'll open up the studio for a public event. During these, we'll typically have lots of new work on display and for sale in our gallery. We give people the opportunity to shop, eat, drink, socialize, and watch demonstrations. We also offer hands-on workshops during these events, which is definitely the most fun part. For a small fee, one of our talented artists will guide you in making a unique piece that's all your own! For our upcoming Sweetest Day Event on October 21st, guests can make flower paperweights, seen here: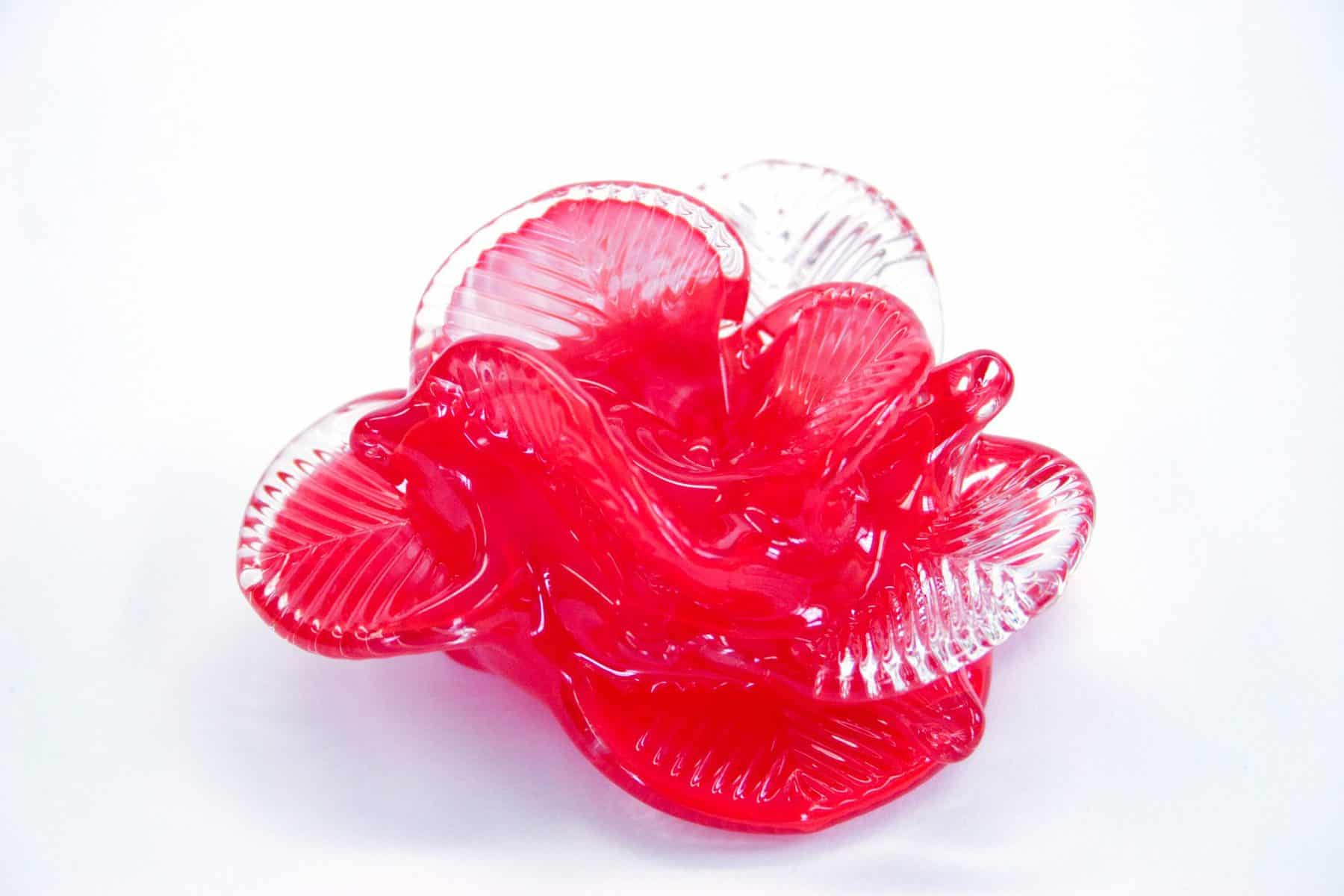 We also frequently host private events at the studio. These can include hands-on workshops and demonstrations. During a private party, our guests typically get more one-on-one time with the artists, and a less hectic environment to browse our selection of hand-blown glass sculptures and gifts. We've hosted birthday parties, corporate meetings, and even a fundraiser for the incumbent Mayor of Pontiac – Dierdre Waterman. Here you can see her trying her hand at glassblowing: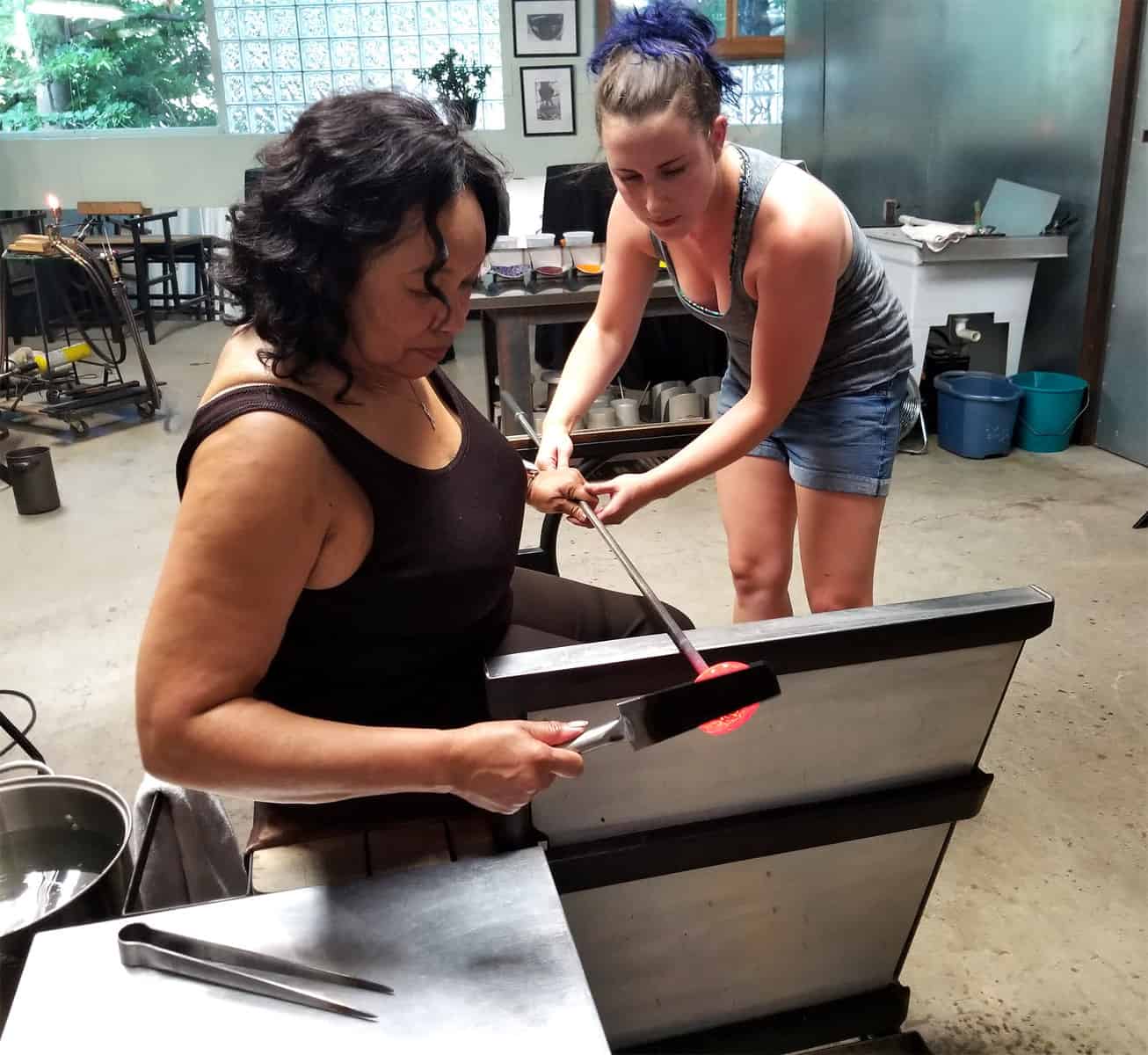 We love having a space that allows us to welcome guests in and show them where the 'magic' happens. Seeing hand-blown glass sculptures in person has a distinctly different impact than seeing images of them online. And watching our glass artists at work, even making relatively simple pieces, is mesmerizing.
Having a large space also means that guests can comfortably socialize and feel relaxed in the environment. We use local vendors to supply chairs/ tables, decor, and food. We always try to use these events to support other local businesses as much as possible. Interested in hosting a private party at our studio? Just send an email to epiphanyinfo@epiphanyglass.com and we'll be happy to discuss the details.
Want to visit during our next open-studio event? The next one will be this Saturday – October 21st from 4pm – 8pm. After that, the next event will be our Holiday Show. That will run December 1st through 3rd from 12pm – 6pm each day. We're not taking reservations for hands-on workshops for that event just yet, but stay tuned!