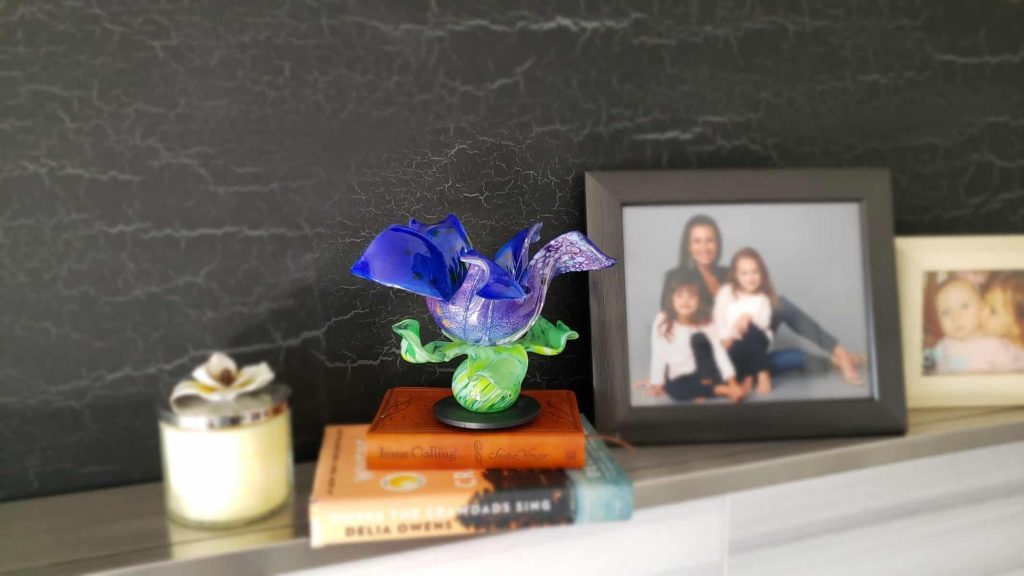 Mother's Day is just a few short weeks away and you need to find Mom the perfect gift, but between work and life who has time to go shopping with the crowds and poor selection these days? And online it is the same old stuff made in China that is not going to make her feel special.With a variety of styles and color to fit every personality, and price points that will not hurt your wallet, we make you look great in Mom's eyes. Giving Mom gorgeous art, handmade by a Woman Owned small business, that will last longer than flowers or chocolate, will really impress her with your thoughtfulness.We make it easy breezy so you can enjoy celebrating Mom without any of the stress.
How?
·        If you order before 3pm we ship out the SAME DAY.
·        FREE shipping? You bet!
·        Need a personalized card, box, and bow? We got you covered, jot a quick note in order and we take care of the rest.  
We have so many beautiful gifts, but not sure which of our pieces would suit Mom? Check out our Gift Guide below with some our favorite choices for every type of Mom.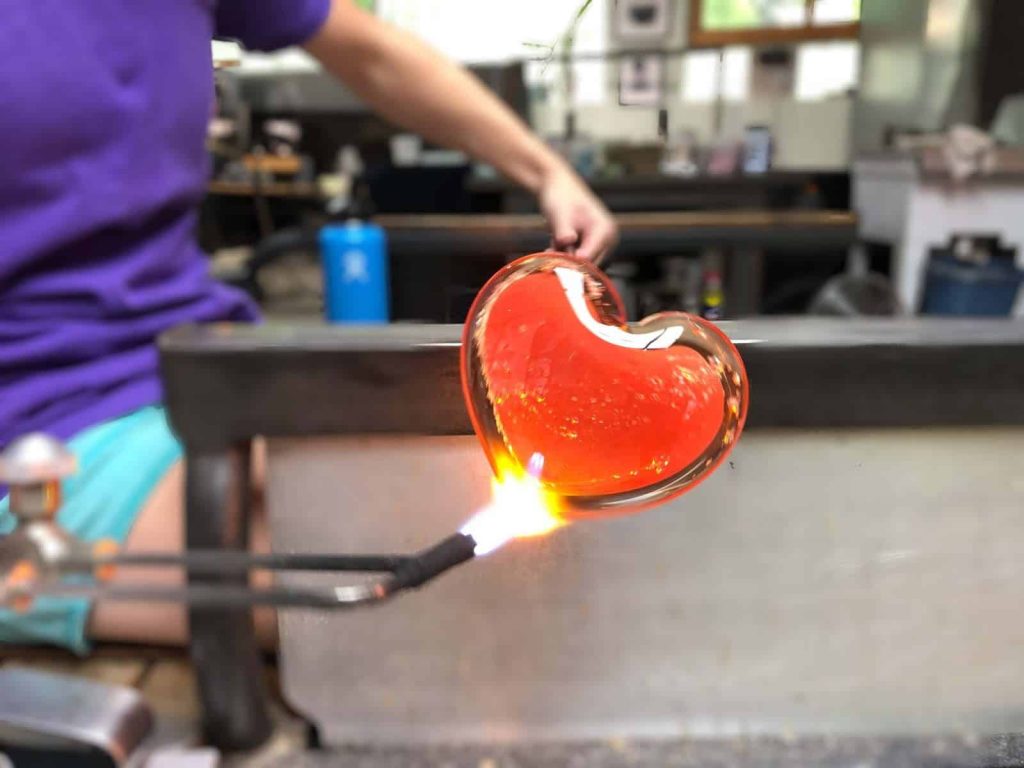 What Mom wouldn't love one of these heart paperweights? The emotive colors in our heart paperweights speak to the complexity and depth of our feelings. Available in a variety of colors and styles to suit every mood. Solid hot-sculpted glass with layers of colors encased in clear glass, with a heart stamp in the glass, signed and dated on the bottom.
Click here to order.
Help Mom keep her favorite jewelry safe with one of our beautiful heart ring holders. These beauties can adorn your nightstand or be placed next to the kitchen sink. Available in a variety of styles; find the right colors to match her space and personality. Solid hot-sculpted glass with layers of colored glasses. Signed and dated on the bottom. 
Click here to order. 
P.S. Want to mix and match and give Mom a heart paperweight AND a heart ring holder? Click here to pick one of each and use code mixnmatch to save $10!
You could go to your local flower shop and get your Mom a bouquet, but why not get her an everlasting flower sculpture? These beauties come in a variety of gorgeous color combinations and are guaranteed to never wilt!
Click here to see the collection.
Have a Mom who's a wine lover? Pair her favorite bottle with one of our gorgeous handmade wine stoppers for an extra special gift! Each one is unique and showcases a stunning design created from cane we pulled in the studio. And they're priced to be easy to gift to anyone (but you know your mom is worth it!).
Click here to order.
With a lot of us still working from home, adding art to an office space (or in the background for an amazing Zoom background) can really go a long way. Give Mom one of our classic round or flat paperweights or one of our new sparkly Vedic Paperweights. They come in a variety of colors and styles that will suit any space. 
Order them here.
Have a creative Mom with an art collection? Add some of April's amazing sculptures into the mix! These beautiful abstract pieces made of pulled glass parts to build complex yet simple freestanding and wall sculptures. April uses soft, rich colors to pull your eye around the sculptures. These delightful, energetic pieces are flurry of emotion and energy and a stunning example of how creativity combats fear and uncertainty in the days of change.
Click here to order one of these breathtaking pieces.
Live in the Metro Detroit area? Join us May 1st and 2nd for our hands-on glassblowing workshops to make an adorable glass bird. Mom will have the chance to pick colors, work with the 2000 degree furnaces, tools and learn how to manipulate the glass. You'll be giving an amazing experience and she'll be left with an everlasting keepsake.
Register for workshops here.
Not sure what your Mom might love? Don't worry, we have gift cards so she can pick out exactly what she loves. They're perfect last minute gifts too since they can be emailed directly to your Mom!
Click here to order a gift card. 
We hope this Mother's Day Gift Guide gave you some ideas on what to get your Mom. As always, if you have any questions, please send us an email!
And to keep up-to-date with us, sign up for our newsletter or follow us on Facebook and Instagram.
Thanks for reading!