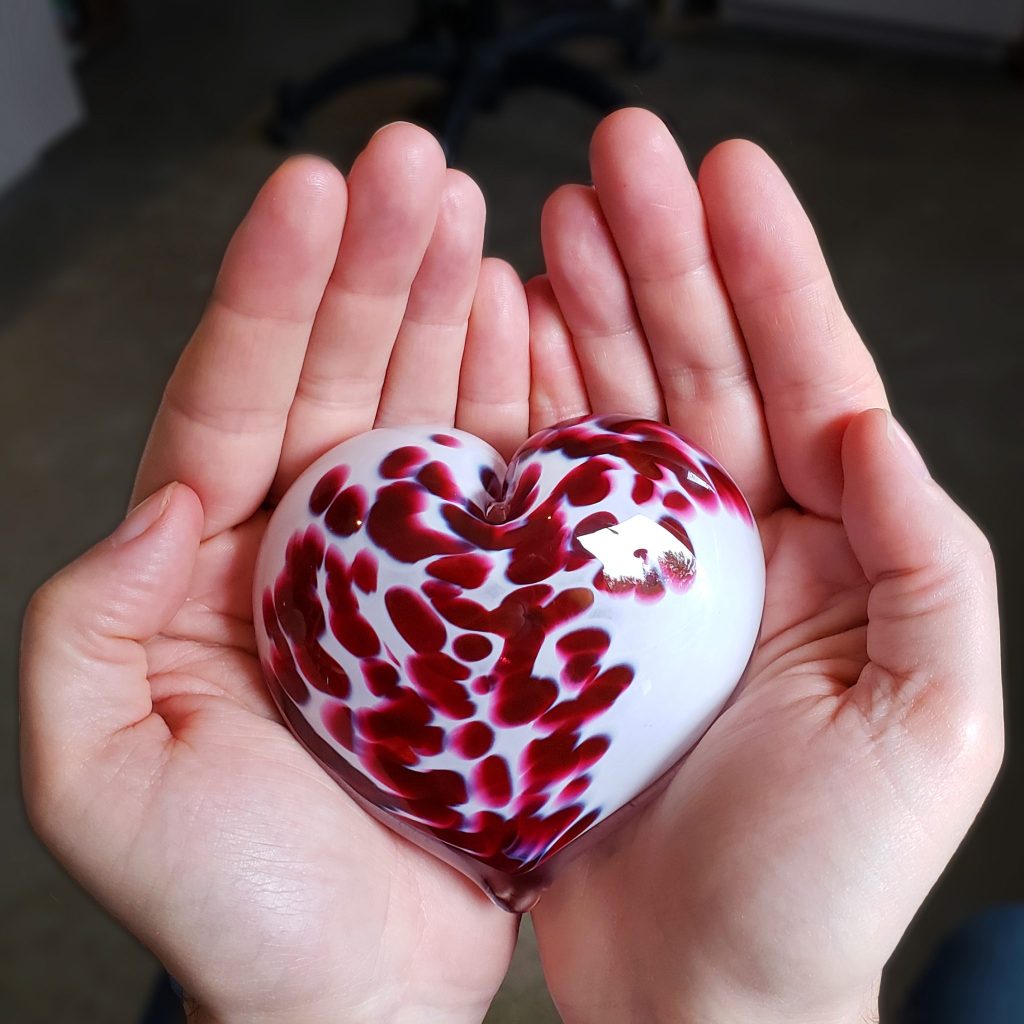 Honor an amazing healthcare provider with a beautiful handmade glass heart!

Show your appreciation to the healthcare heroes in your life with a handcrafted solid glass heart. Whether it's your favorite nurse, caregiver, first responder, doctor, or anyone on the frontline saving lives, they deserve to know how much you care. Our handmade glass heart paperweights make the perfect gift, delivering a heartfelt 'thank you' to those who give so much of themselves. Add your own note of gratitude, and we'll ship them a gift of gratitude straight from your heart. Let's share some cheer and say a heartfelt 'thank you' to these amazing individuals!
You can click this link to order a special heart paperweight here. Thank you for your contribution!