2017 was a fun, challenging, busy year for the studio. We want to thank our many supporters for their appreciation of our work, and the inspiration that they provide us on a daily basis. We couldn't do what we do without you! As we move forward into 2018, we'd like to look back on some of the highlights of the previous year.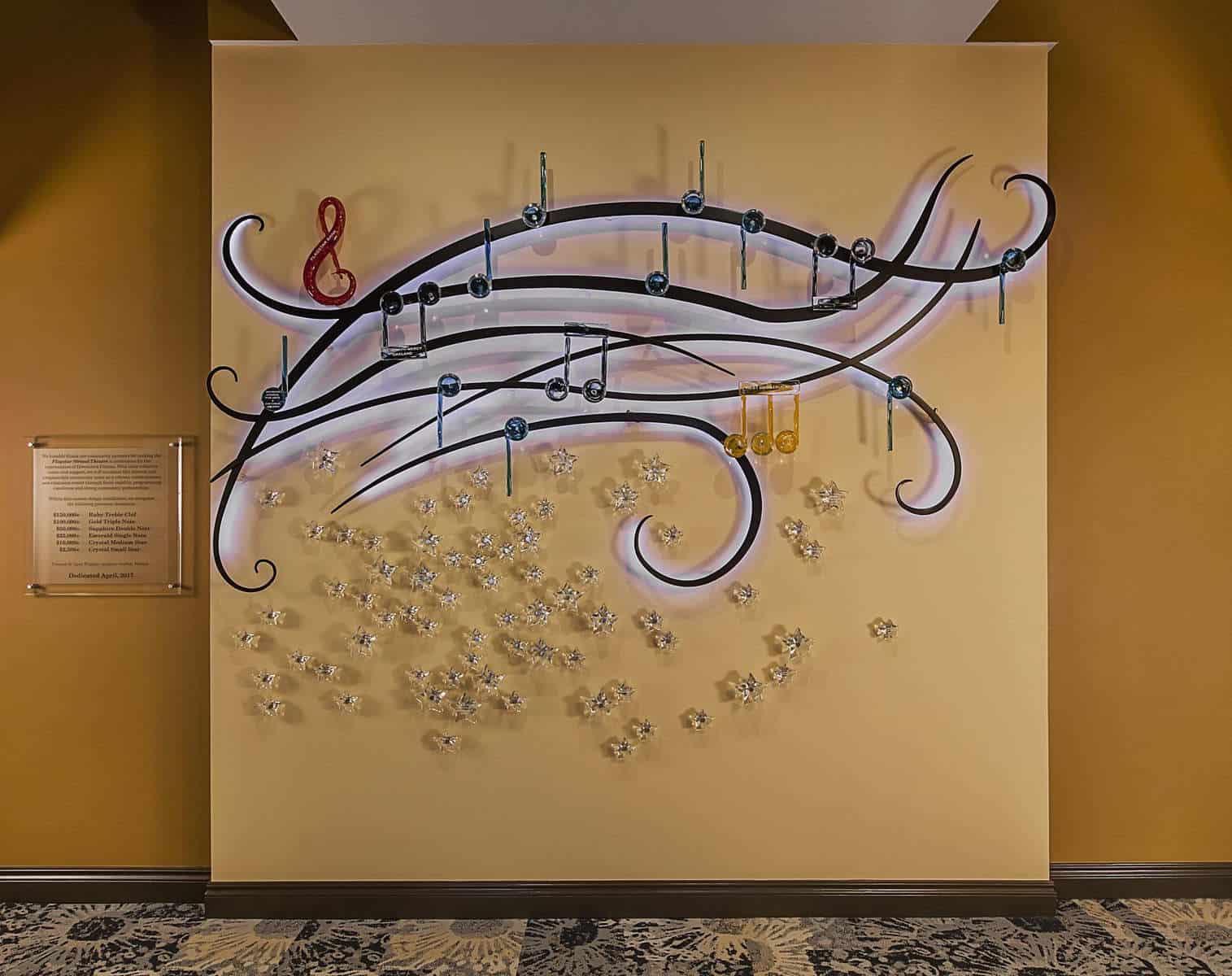 New Installations
In addition to various works and installations for private residences, April's work was commissioned for local venues including Cobo Center in Detroit, the Flagstar Strand Theatre in Pontiac, and the Detroit Institute of Arts. For Cobo, she created the large sculptural installation titled "Solstice," a semi-abstract representation of sunrise over the Detroit river. For the Flagstar Strand Theatre, she designed and created their brand new Donor Wall, to recognize donors to the theatre. She also created special ornaments, sculptures, and other works that are currently for sale in the gift shop for the Monet: Framing Life exhibit. Those pieces took colors and design elements from Monet's paintings and translated them into glass. See our previous Blog Post for other locations in the Metro Detroit area where you can find April's work!
Pop-Up Shop at the Guardian Building
Another exciting development this year was the opening of the epiphany studios pop-up store in the promenade of the gorgeous Guardian Building in downtown Detroit. We could not have imagine a more appropriately beautiful setting for the store, and are so grateful to be able to display our work in this kind of environment. The store, which will remain open until the end of January, features many small, gift-appropriate pieces, sculptures, holiday ornaments, decanters, and various other items by April and her assistants. It's been wonderful working in the heart of the city, interacting with local communities and artists, and bringing epiphany to a larger audience. We appreciate all of the holiday shoppers that chose to give the gift of hand-blown glass this year, and we're honored to have been a part of so many people's holiday celebrations.
The Guardian Building is located at 500 Griswold St. in Detroit. The shop is open Thursdays, Fridays, and Saturdays from 10am – 4pm.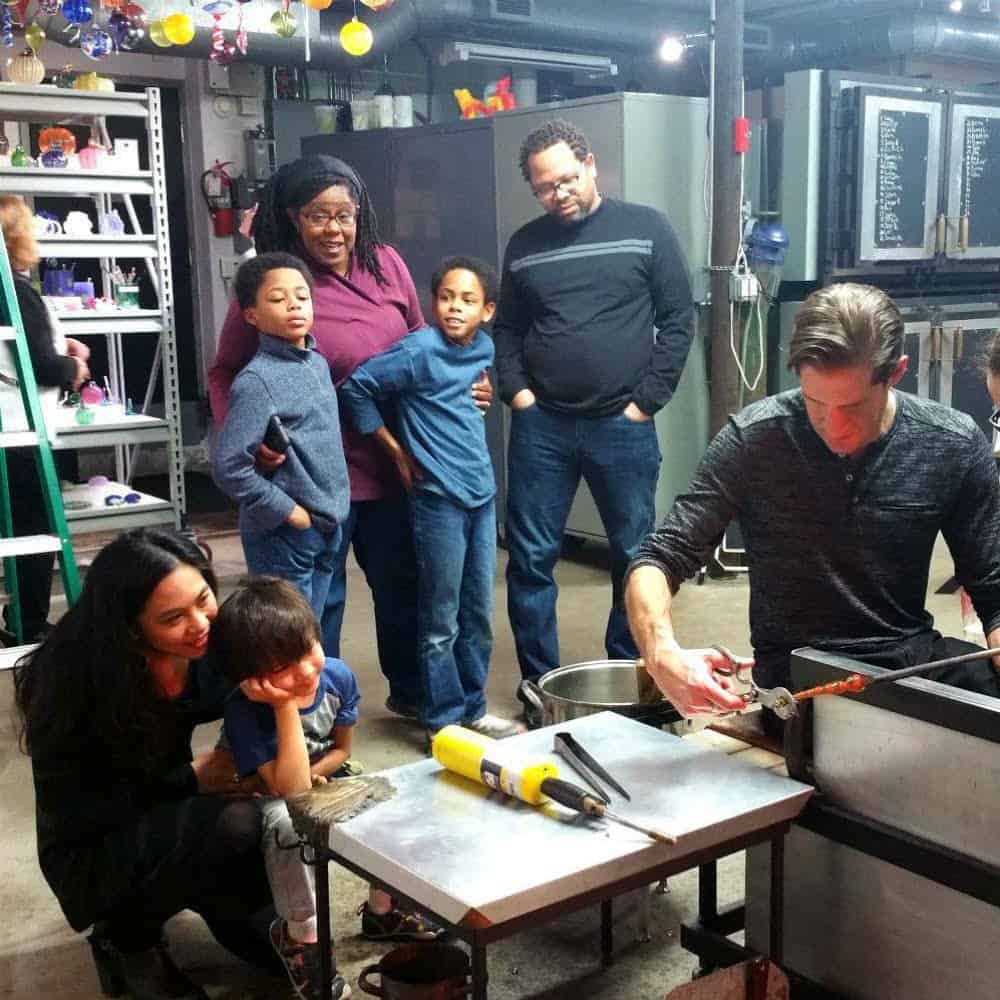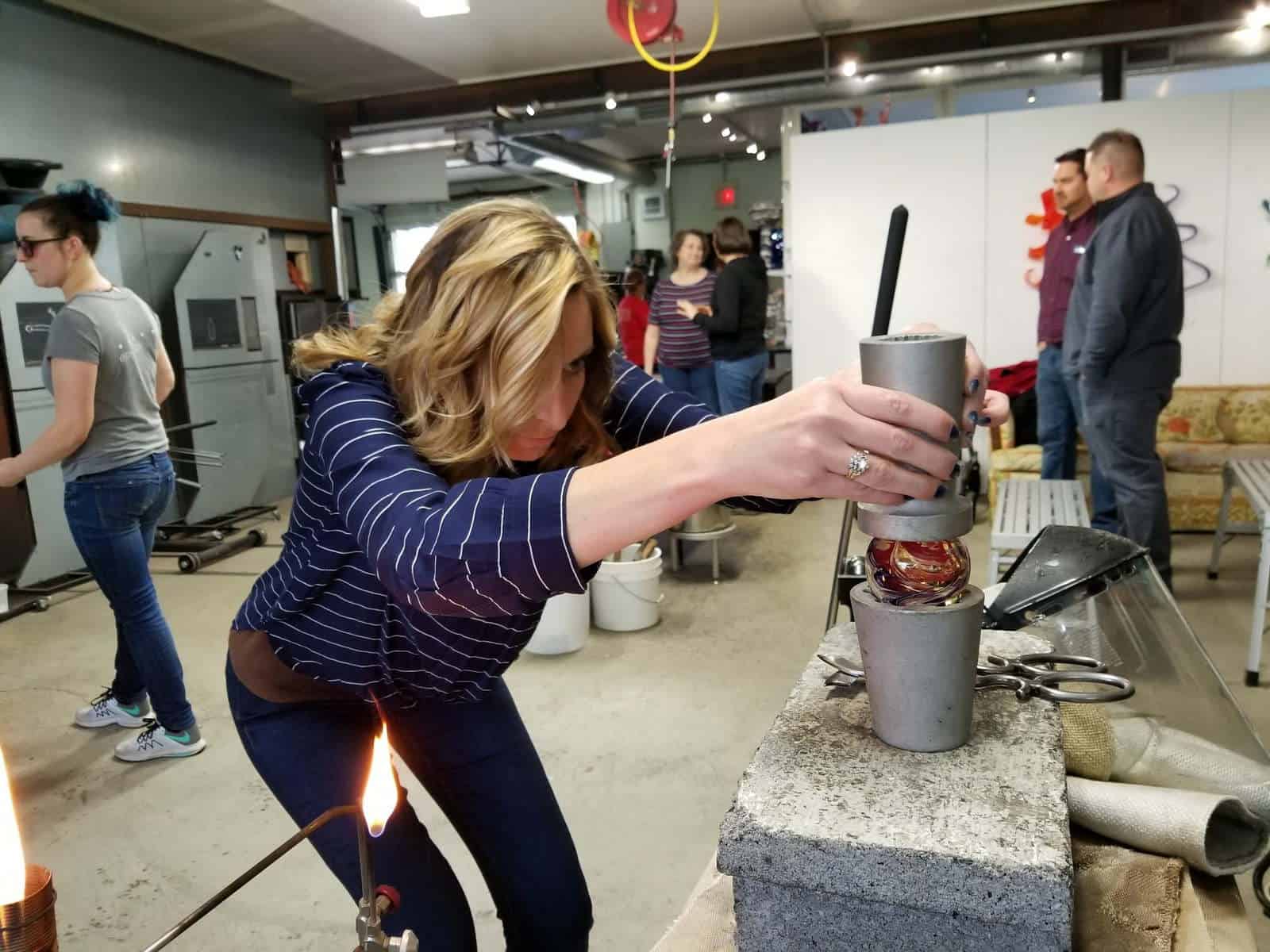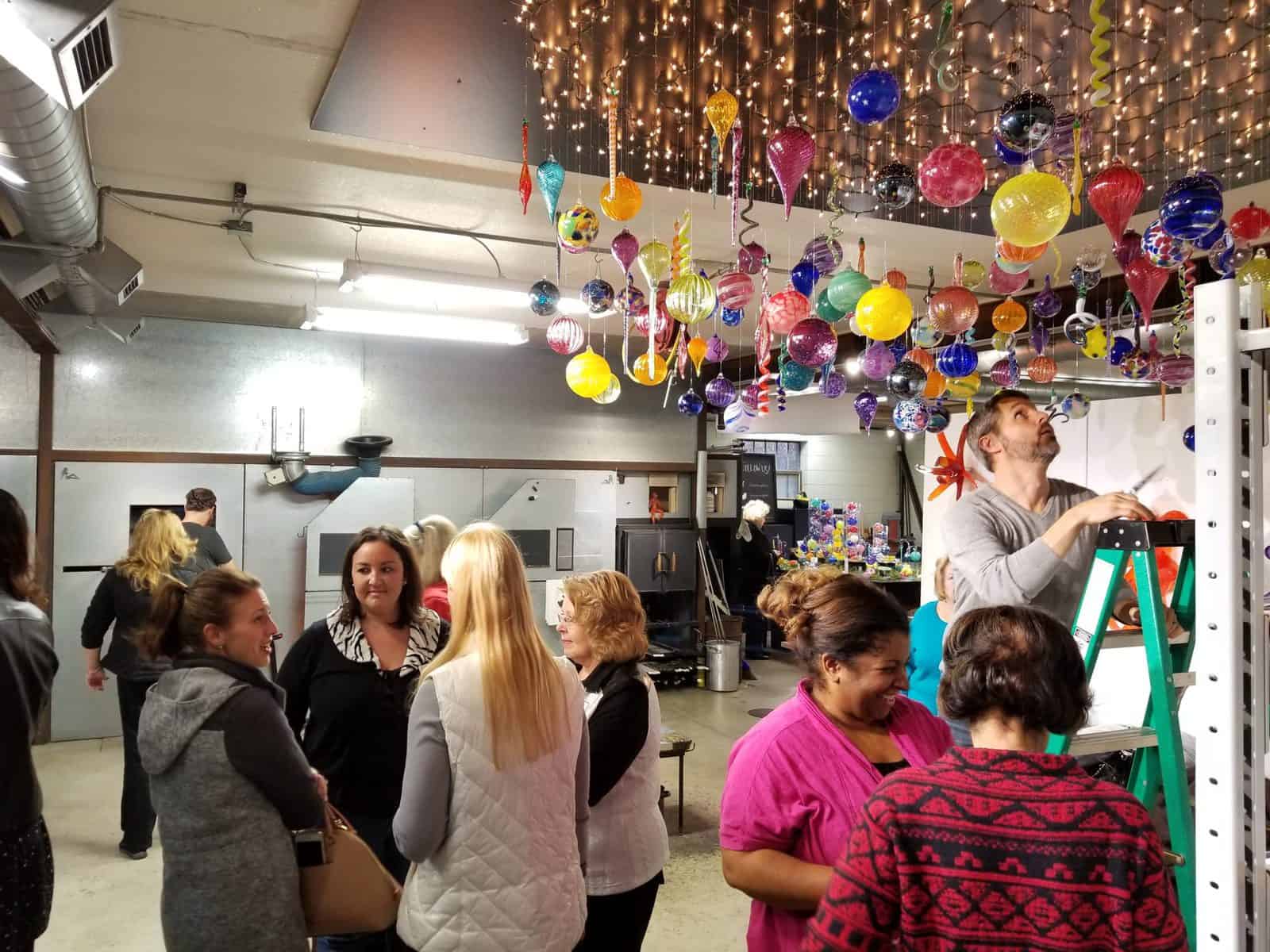 Studio Events
We love having events at the studio, and attendance for our public events was through the roof in 2017! So many of you showed up for our Spring Open Studio, Sweetest Day, and Holiday Show events and helped to make them successful. We held a fundraiser for Pontiac Mayor Dierdre Waterman's campaign, which not only helped them raise crucial funds for their efforts, but also gave our mayor a chance to try her hand at glassblowing! If you're curious, she wasn't half bad!
We were also fortunate to host numerous private events throughout the year, from corporate meetings, to birthday parties, to a gathering of Michigan's Women in Construction organization, and a get-together for our friends from the Michigan Humane Society. Studio artists Rebecca and Chris handled the hands-on workshops like pros, working super hard at each event to ensure that our guests were happy with their experience, and the finished piece that they would take home. We're also incredibly lucky to have a core group of regular volunteers who donate their time to help make these events run smoothly. We can't wait for what's in store for events in 2018!
Partnerships
2018 was a great year for partnering with local businesses and organizations. Our relationship with the
Michigan Humane Society
gets stronger each year. We continue to donate a portion of the proceeds from the sale of our pet-themed items to this incredibly important organization. We participated in their Bow Wow Brunch and Mega March events, and they sent volunteers to help with our public events at the studio. April went on a ride-along with rescue investigator Myron Golden (pictured above,) and got to see first hand the type of animal rescues that the MHS is undertaking each day. We hope to continue to strengthen our connection to this group in the new year.
We are also proud members of the
Women's Business Enterprise National Council
, and are a certified Women Owned Business. In addition to that, we've partnered with local health and wellness brand
Great Lakes Organic
to produce glass candle holders and similar items for their lines. Run by local entrepreneur Rita Brown, this up and coming brand is one that you should definitely keep an eye on in 2018. Their lotions, oils, candles, and bath salts are game changing, and we're so happy to be working with them. We will continue to work closely with these, and other local brands to provide bespoke, custom glass for their products.
New Sculptures and Awards
April was busy creating a number of new sculptures in 2018, as well as various corporate gifts and awards. You can view a number of these new pieces in the slideshow above. Some were designed as custom pieces for clients, while others were created purely from April's imagination. As she continues to hone her signature style and experiment with new forms and color stories, April's growth as an artist is never on hold. We can't wait to see what new experiments 2018 will bring us.