Last week we hosted our first Valentine's Day Workshops on February 14th, 16th and 17th!
People of all ages came out and had the chance to learn about hand tools, add color to glass, work at the reheating chamber with molten glass heated to over 2000 degrees and use torches to create their own beautiful heart paperweight. They were also treated to food, wine, desserts and the beautiful artwork around the studio!
Here are some photos from our three days of workshops!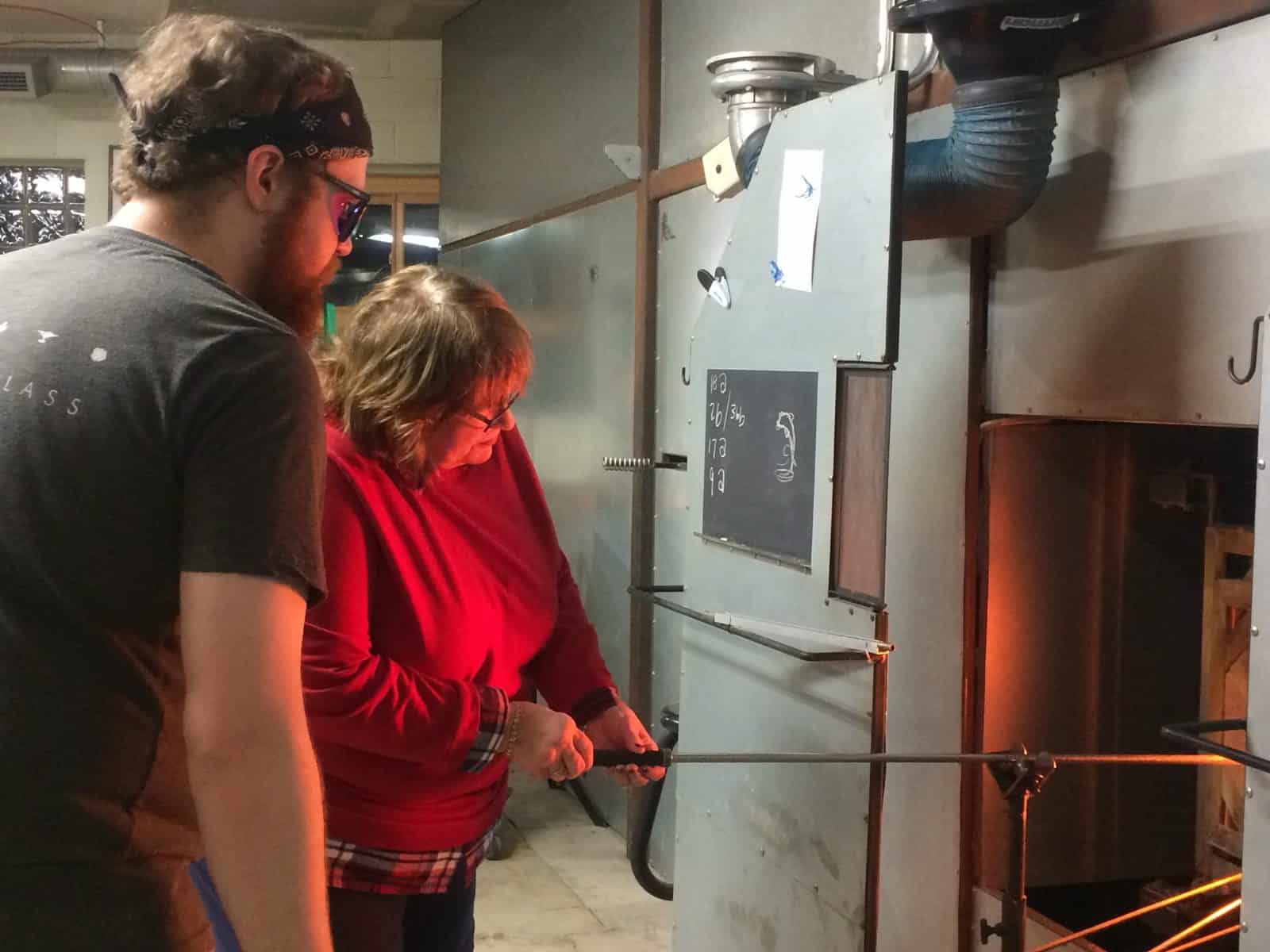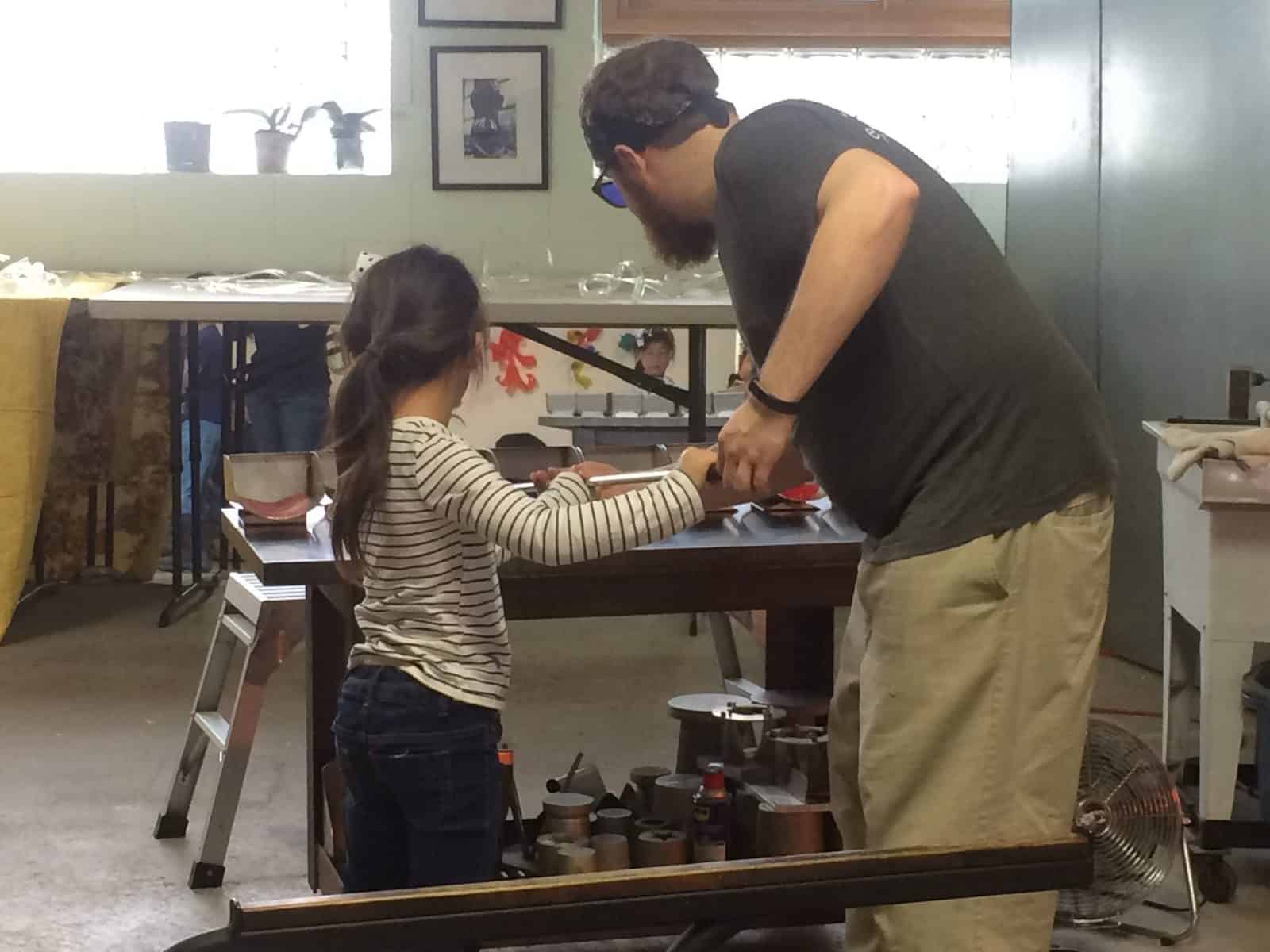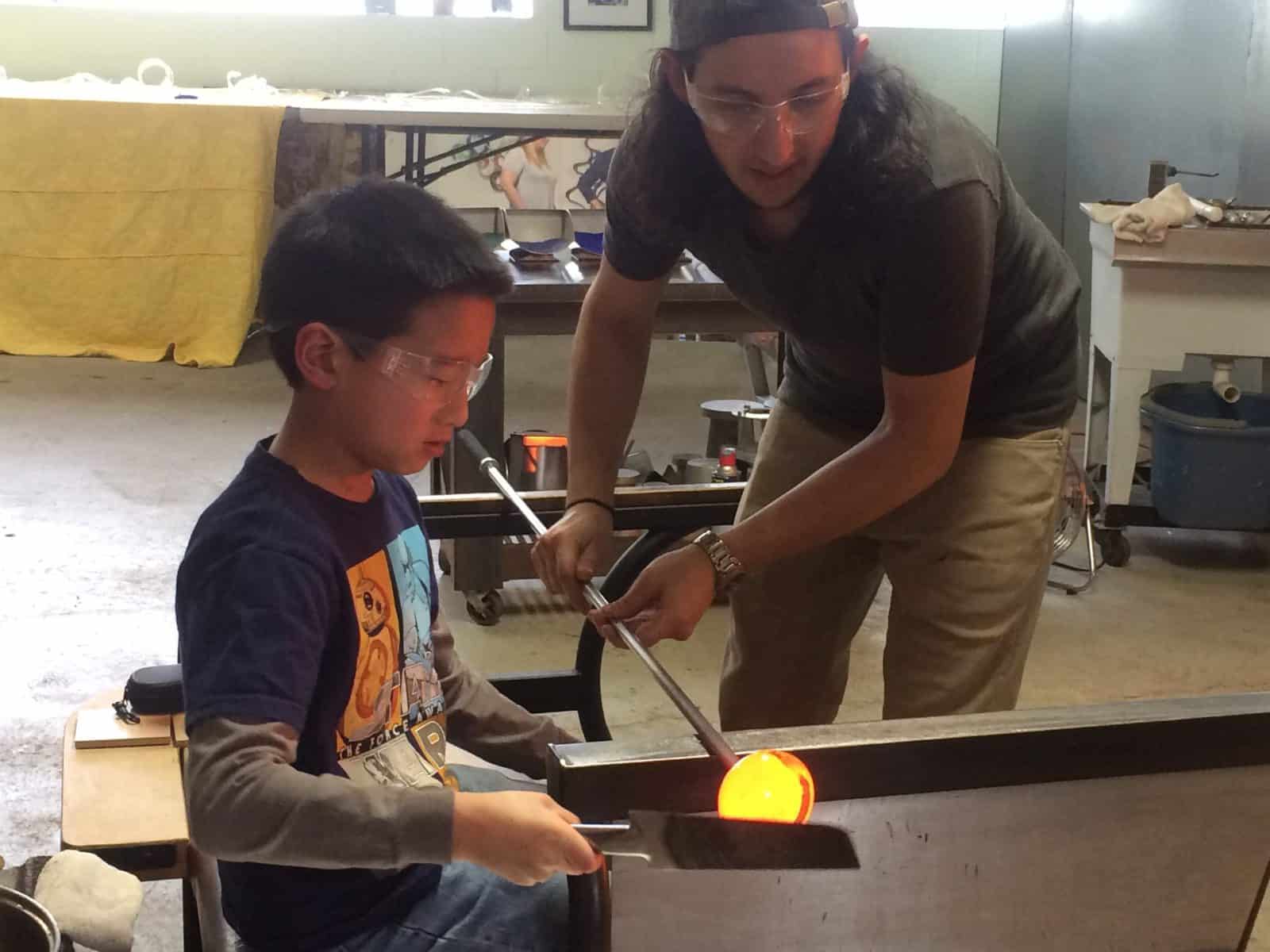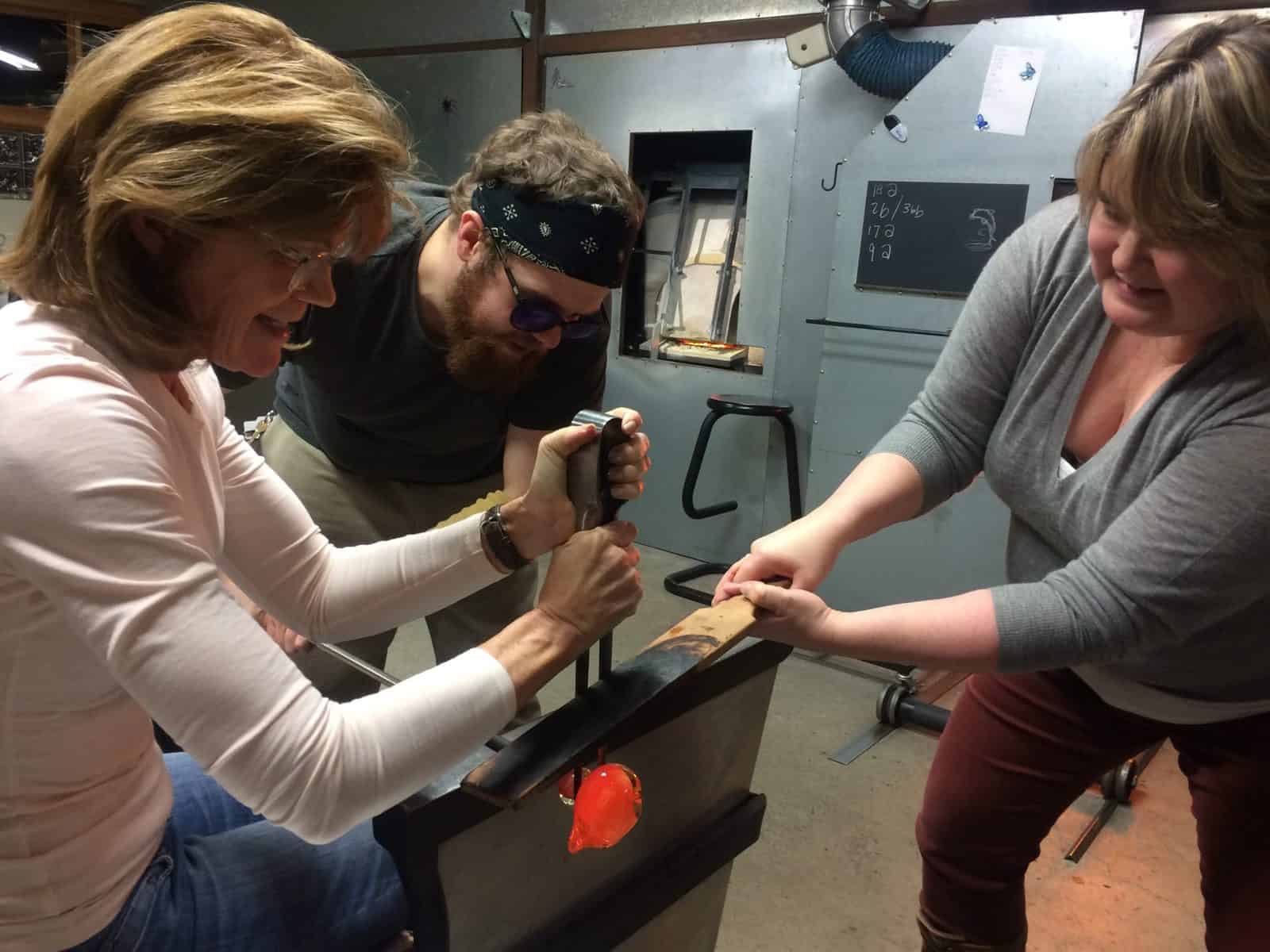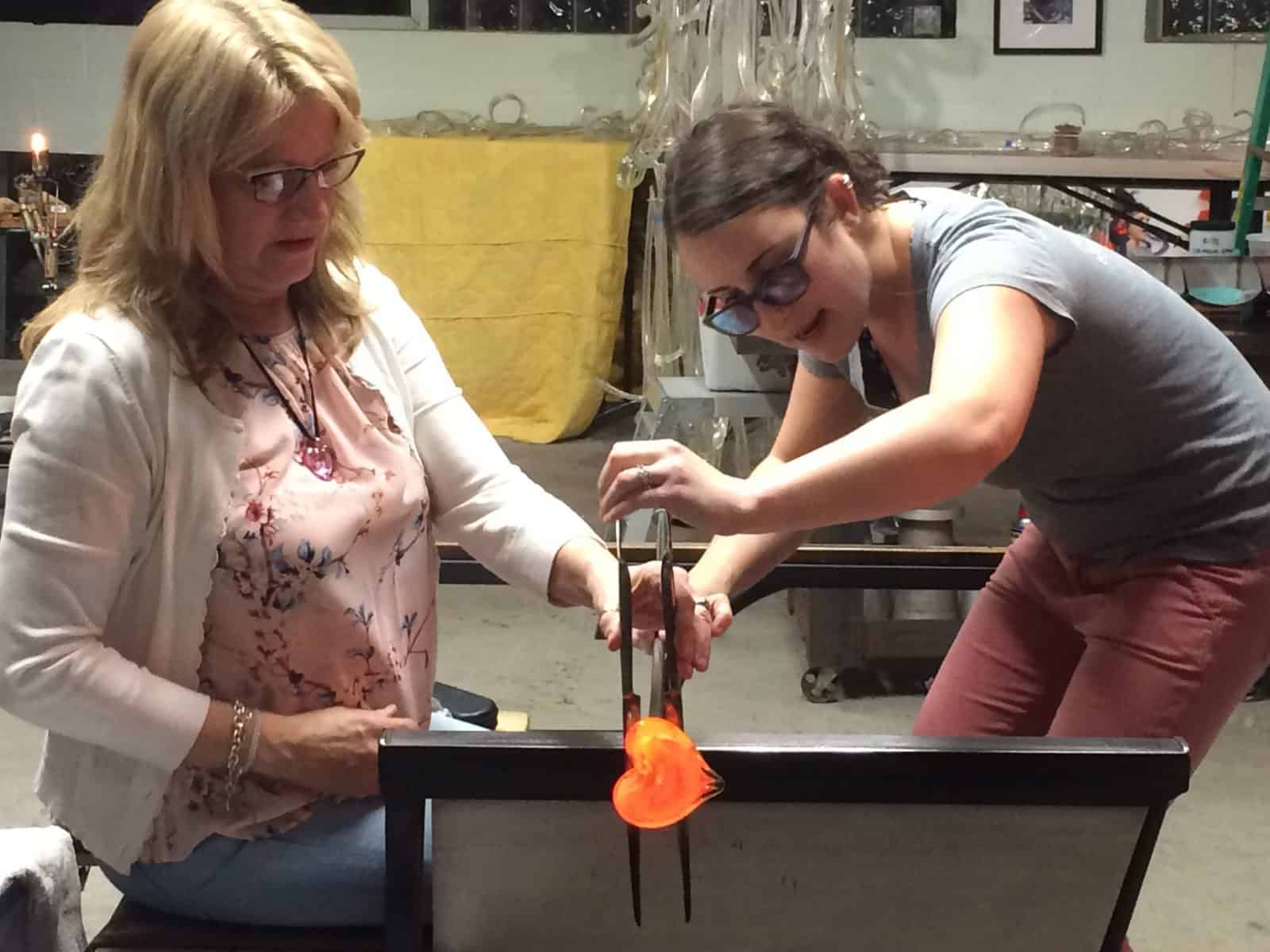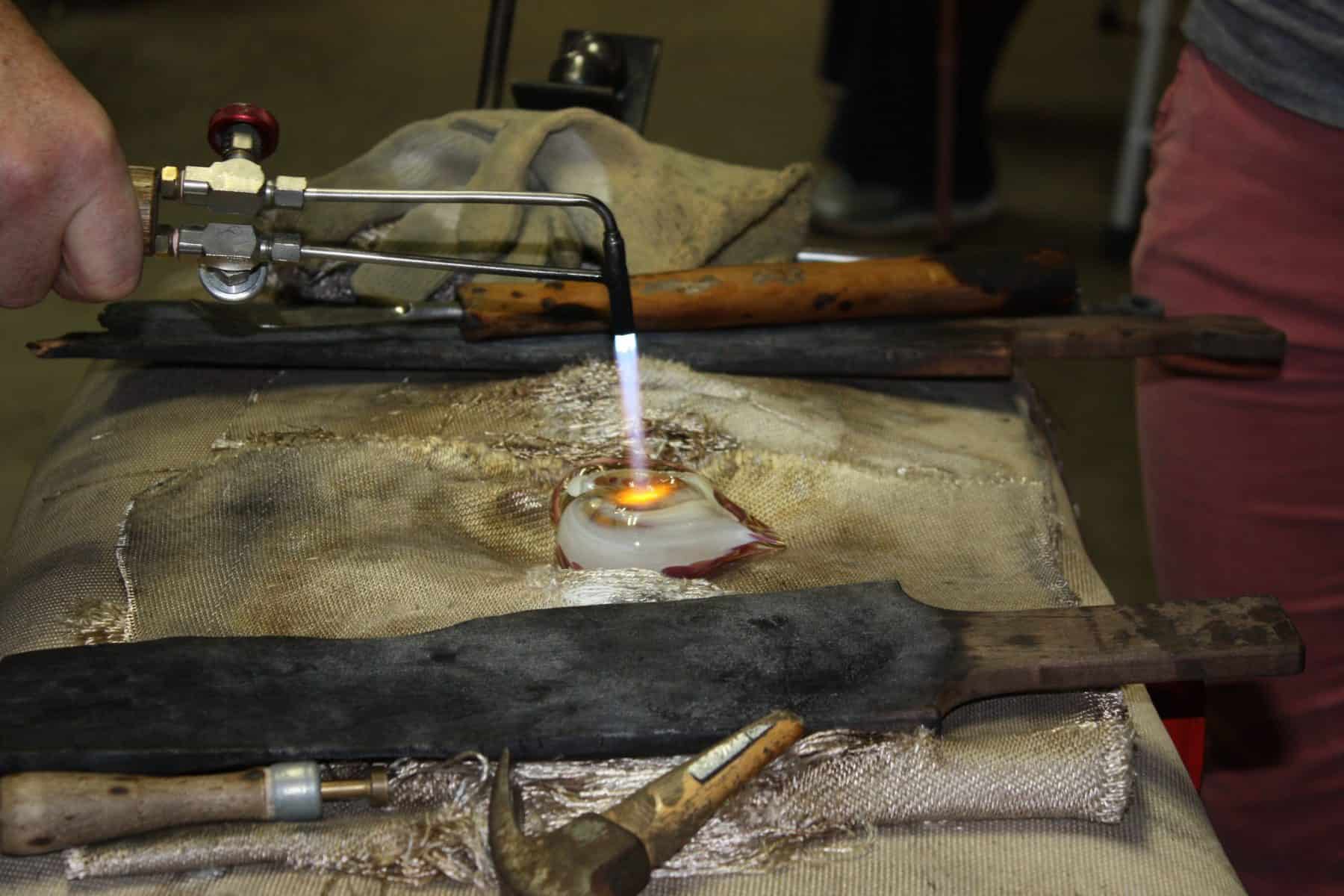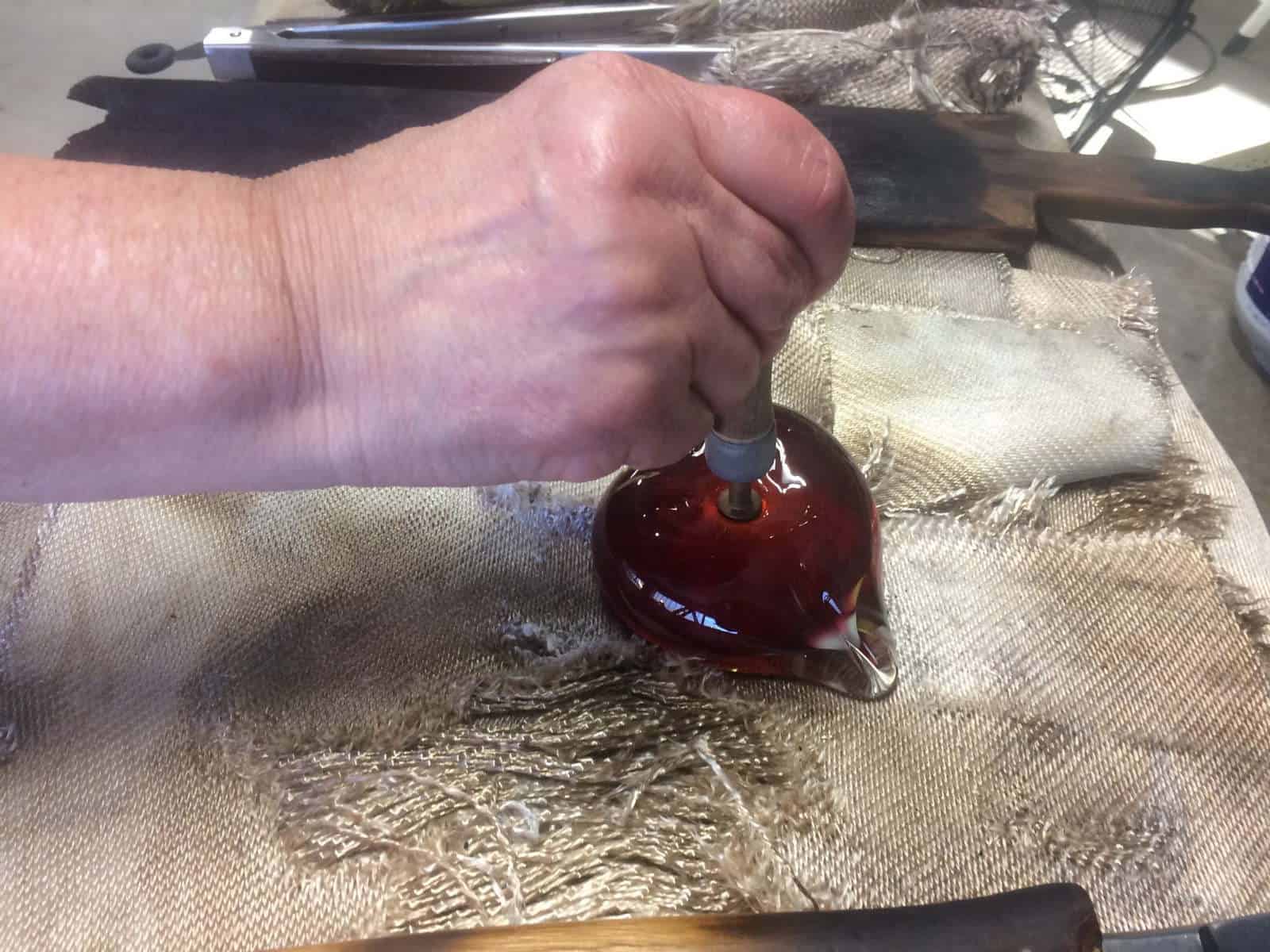 If you missed out on this round of workshops, we'll be offering more during our Spring Open Studio on May 4 – 6, 2018! More details on what we are making will be announced in March.
If you are not on our mailing list and would like to receive updates on the workshops, send us an email at
info@epiphanyglass.com
subject line "add to mailing list for workshops".
We hope to see you there!