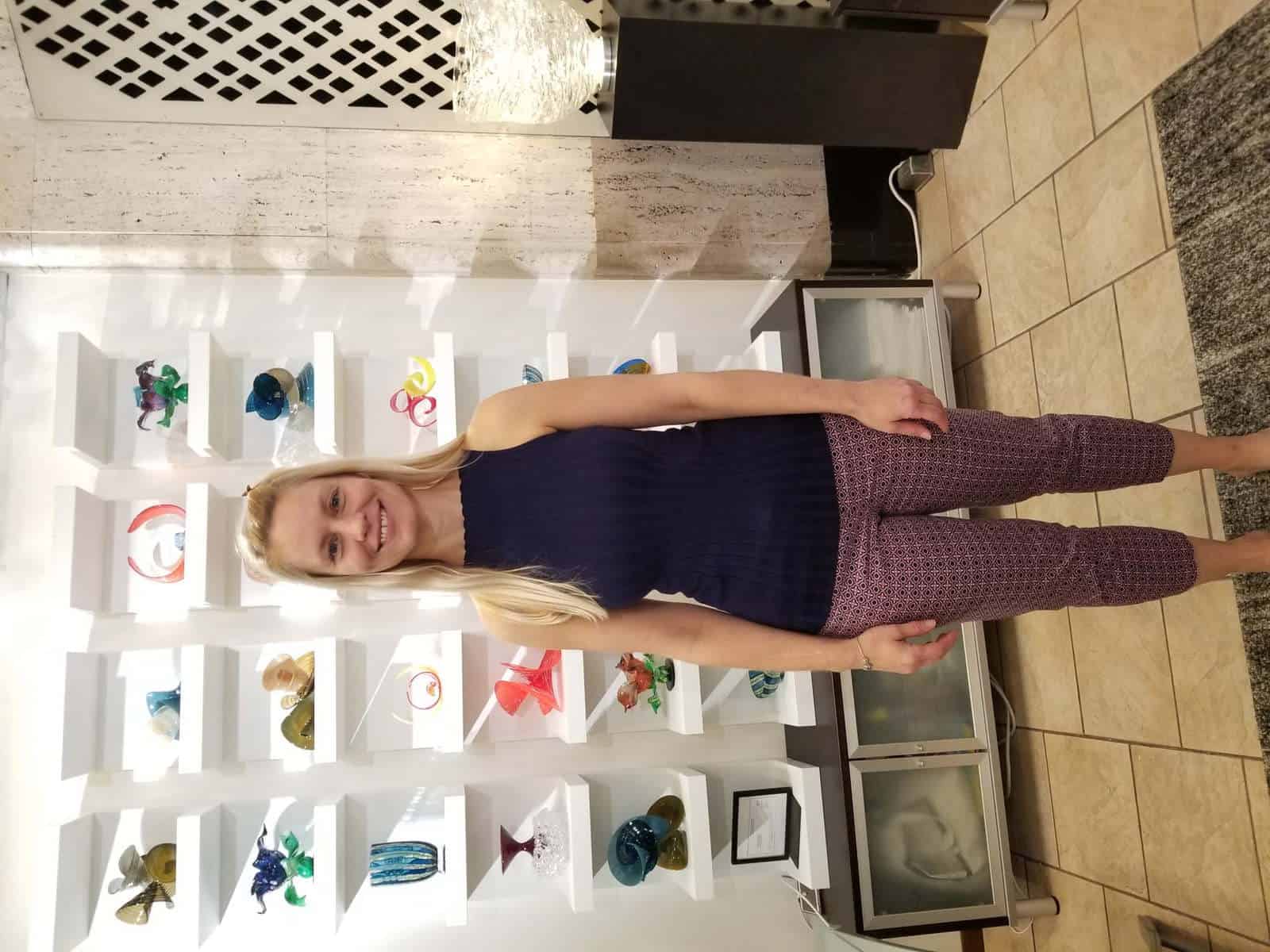 This past Friday was the grand opening of our pop-up shop at the beautiful Guardian Building in downtown Detroit. We had a great turn out, and a lot of fun showing off our new space.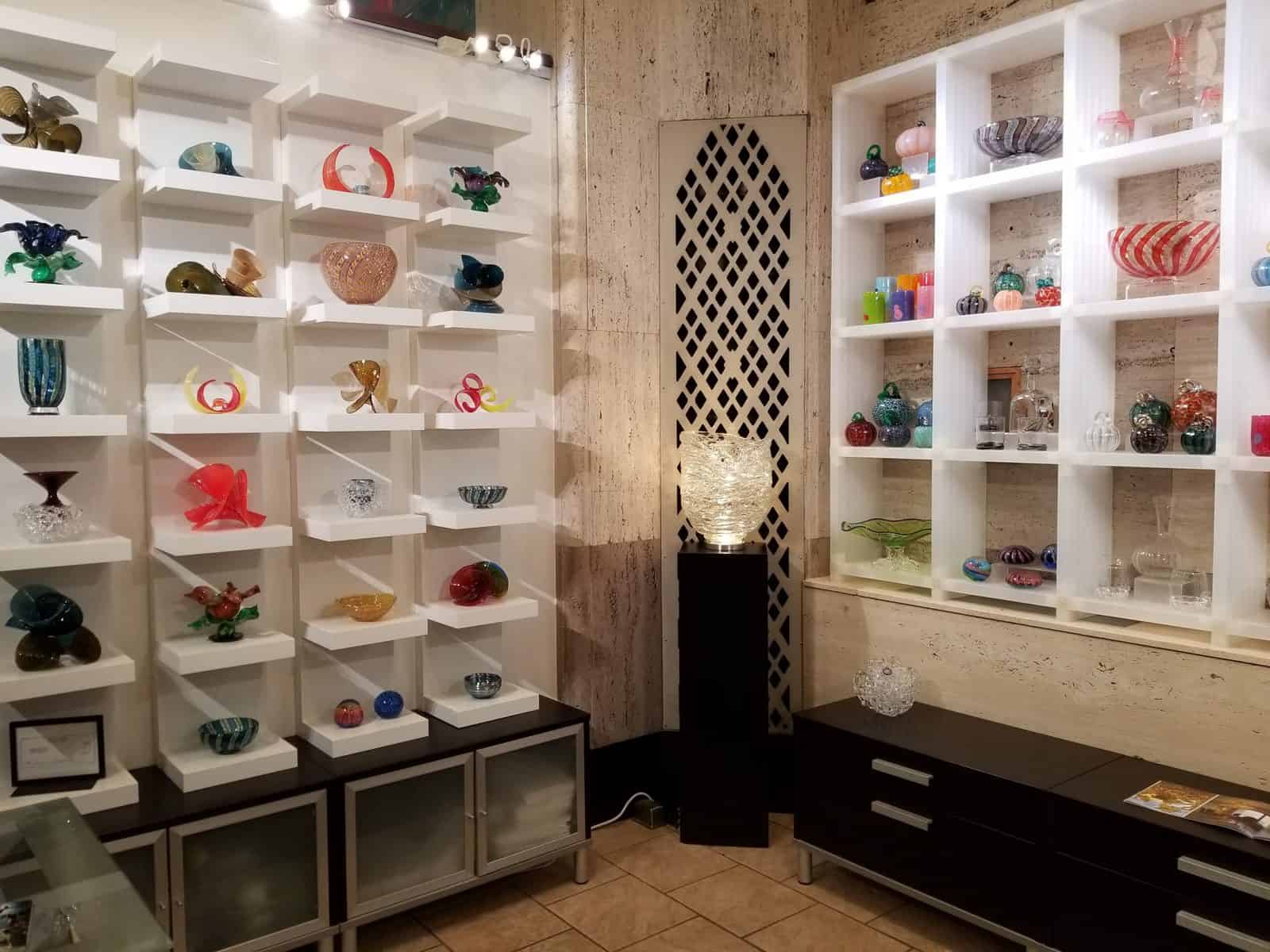 We've stocked the shelves with a variety of our most popular items, including glass pumpkins, ornaments, small sculptures, Zanfirico bowls, vases, decanters, paperweights, and more!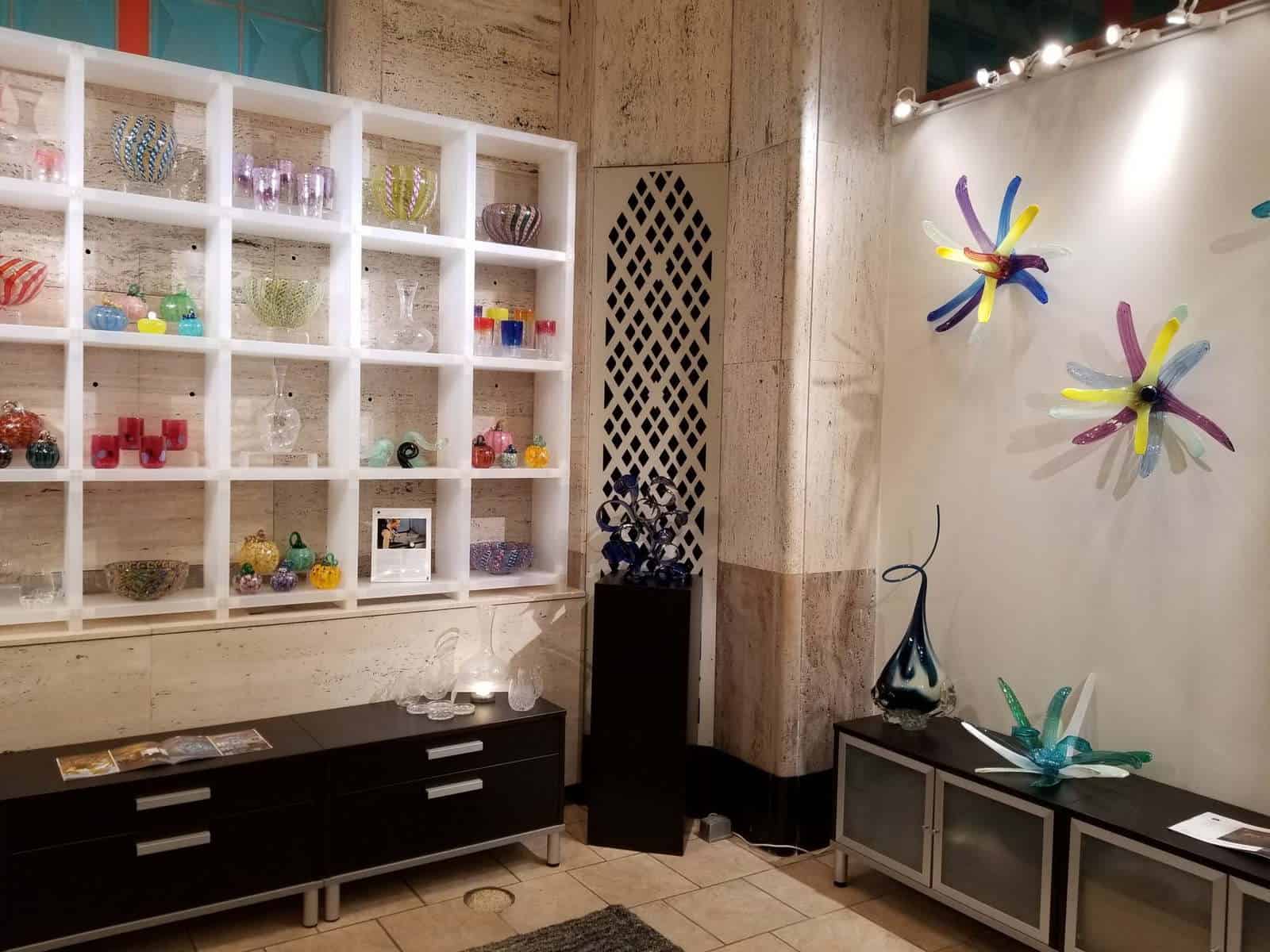 The marble walls make for a beautiful backdrop to April's collection of work. The space is relatively small, but we've packed it full of color. We'll be tailoring our selection of items more towards holiday gifts as we get closer to the holiday season. We're extremely excited to have a presence in Detroit, especially during such an exciting time for the city.
Here you can see the stunning architecture of the Guardian Building. We're located in the promenade, close to the main entrance. We'll be open from 10am – 4pm every Thursday, Friday, and Saturday through January. We hope to see you there!