We've had an exciting year at epiphany! Looking back on 2018, this has been a year filled with changes, projects, growth and learning. We wanted to put together a retrospective of the past year so you can see all the great experiences we had in 2018 and catch a glimpse of what's coming up in the new year!
NY NOW/ Wholesale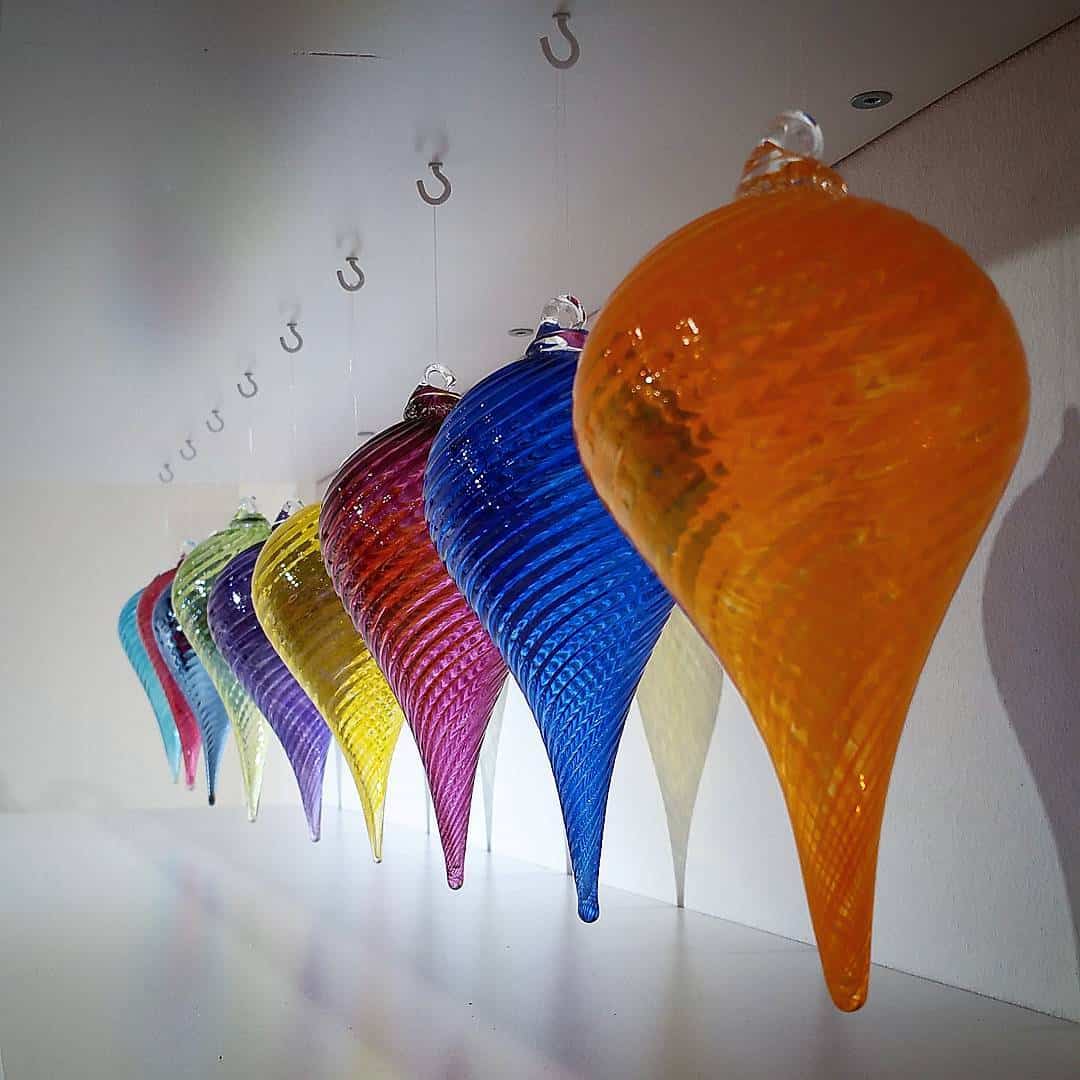 We started off the year taking a trip to New York to visit the
NY NOW
trade show. This was our first time giving wholesale a try in almost a decade and over the year it's been a success! We've formed great relationships with galleries, museums, small shops and online retailers. It's been a very exciting process that has really helped us to grow the epiphany brand and make it available to more people. You can now find some of our items on sites like
Uncommon Goods
and the
Art Institute of Chicago Store
!
Detroit Performs
We were very excited to be featured on Detroit Performs for their Fire & Ice episode! You can view April's segment below!
Spring Show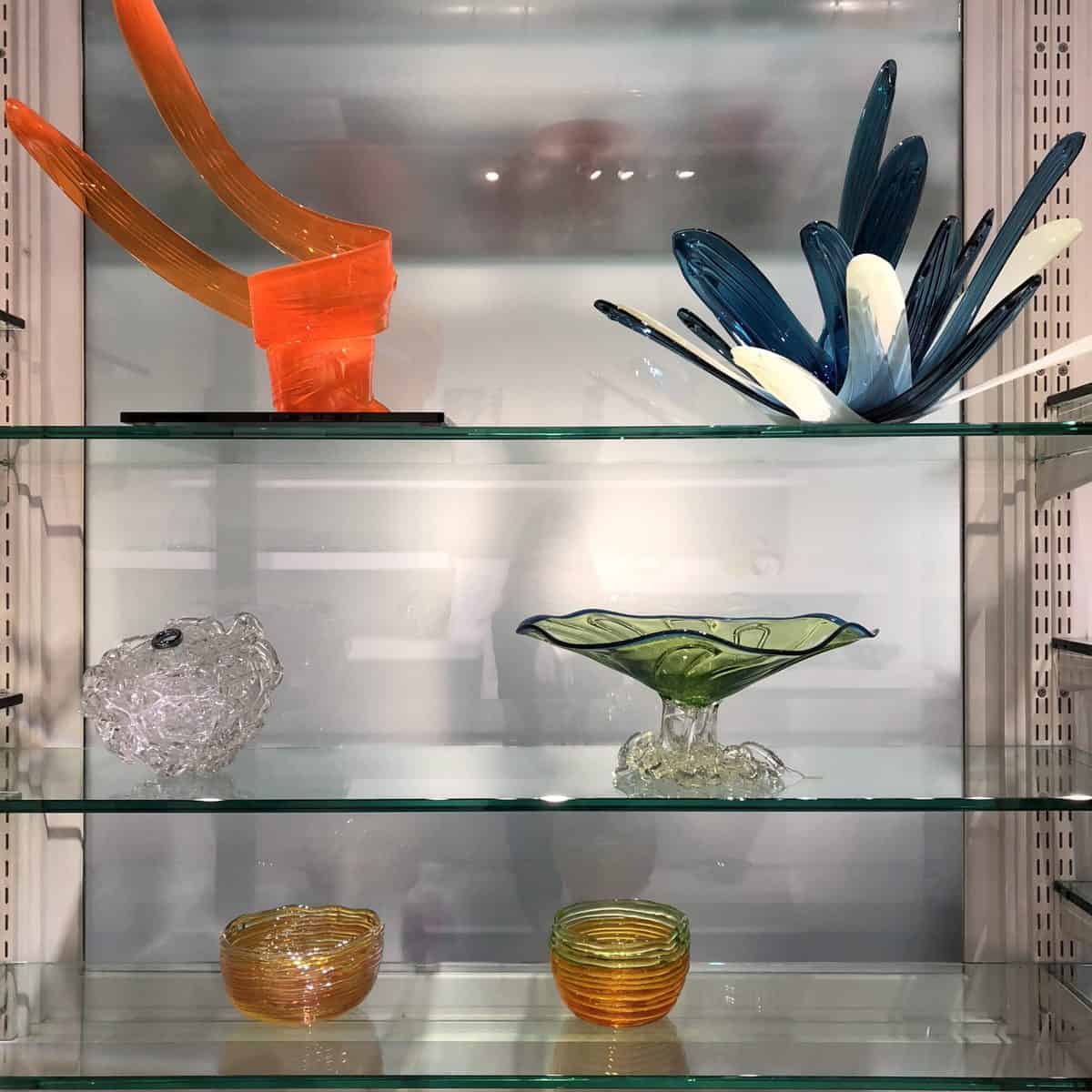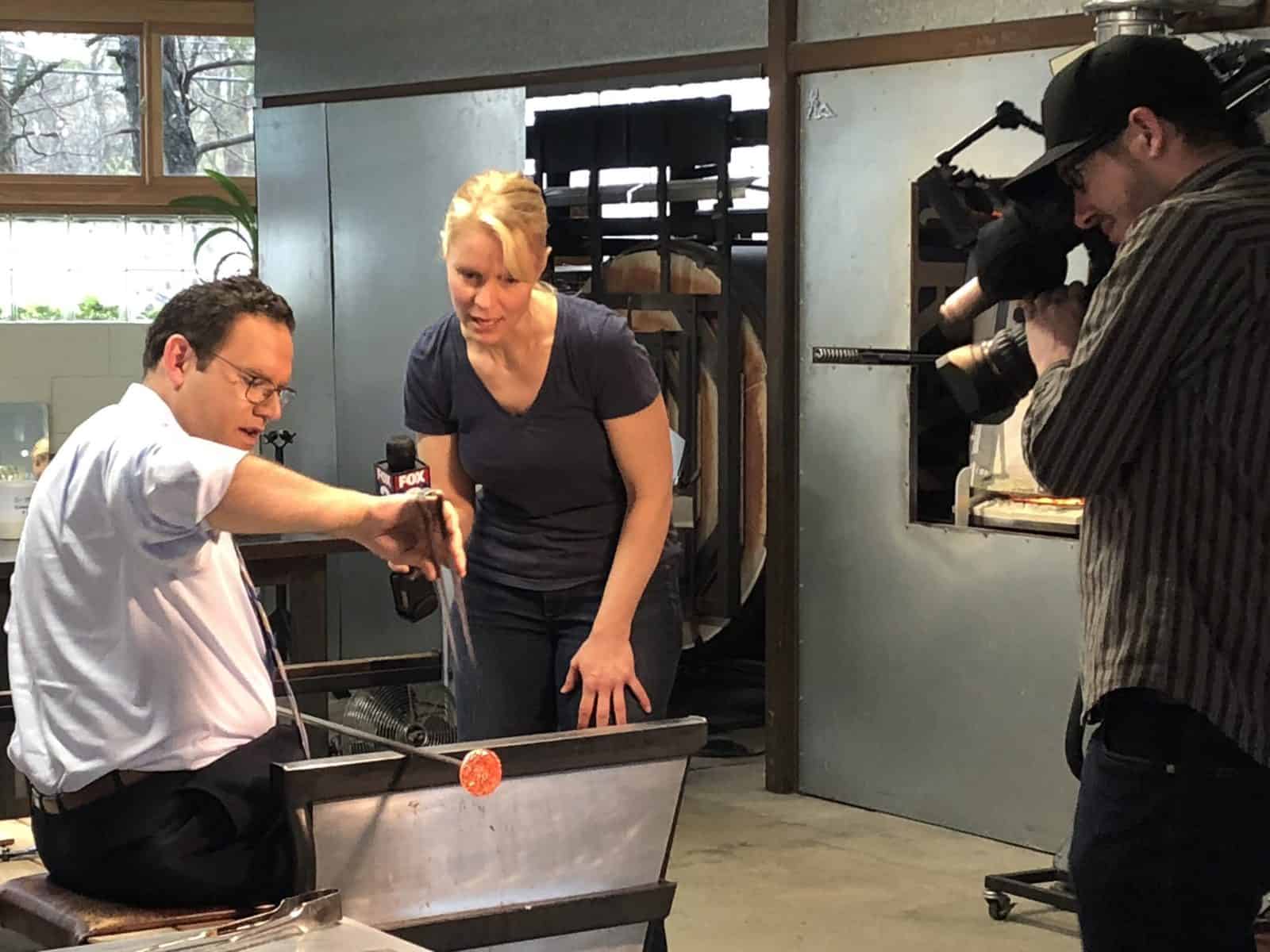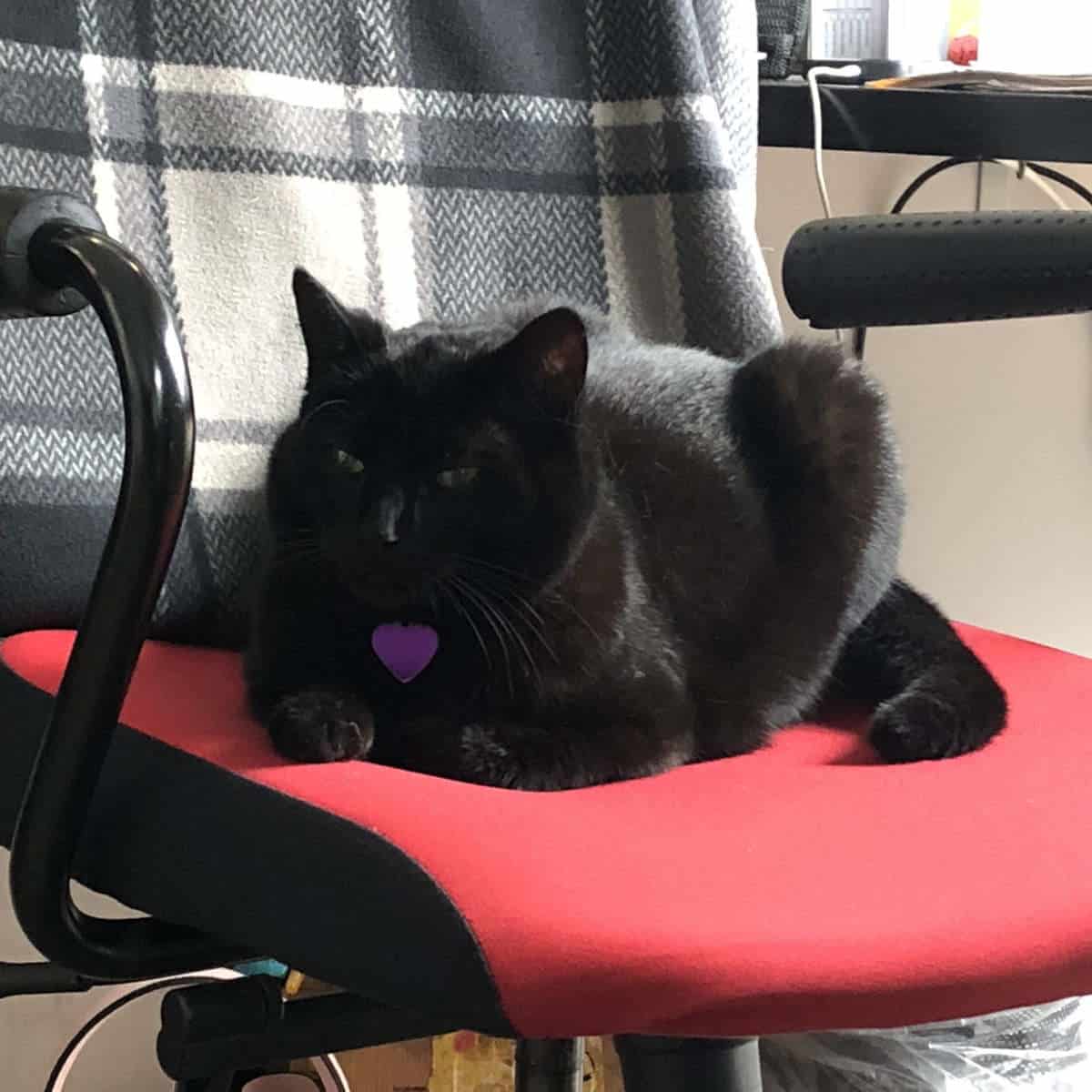 In May, we held our annual Spring Show in partnership with our favorite organization, the
Michigan Humane Society
. The studio was open to the public for a weekend and we had hourly glassblowing workshops where participants had the opportunity to make their own pulled glass flower. Fox 2's Ryan Ermanni even came in and made a flower, which was auctioned off with the proceeds going to benefit the MHS! There was a great turnout with people coming in to the view the studio, watch glassblowing demos, enjoy food and drinks and purchase unique glass items such as decanters, paperweights, pet products, and more!
Glass Art Society Annual Conference
At the end of May, April, Becca & Chris visited Murano, Italy for the
Glass Art Society
Annual Conference. They saw amazing glassblowing demonstrations by some of the world's best glassblowers, visited factories and glass studios, including that of the Maestro Lino Tagliapietra, experienced Italy and of course, ate great food! The GAS Annual Conference is a great opportunity for glassblowers to meet fellow glassblowers and learn more about their craft.
Turtle Lake Idea Showhouse
Ether
This past spring April worked in conjunction with interior designers
Campion Platt
and
Kim Dent
to create custom lighting for a bespoke luxury residence built by
Arteva Homes
. This spectacular house is located on Turtle Lake in Bloomfield Hills.
April created a variety of unique, contemporary lighting for the home. The above chandelier including a chandelier for the main entry titled, Tangled, a chandelier for the dining room titled, Ether and glass globes made from clear bubble glass for the upstairs hallway.
Grosse Pointe War Memorial
In the summer, April worked on this beautiful chandelier for the
Grosse Pointe War Memorial
. This piece is made up of dozens of individually handblown glass bubbles, finials and discs of various sizes in transparent red, white and blue. These pieces all hang from a canopy constructed specifically for this piece and housing the electrical components. This piece adds a unique but traditional and patriotic touch to a historical space. The various shapes, sizes and colors within the chandelier, made this a fun project to work on!
Molten Sensuality: The Crystalline Creations of April Wagner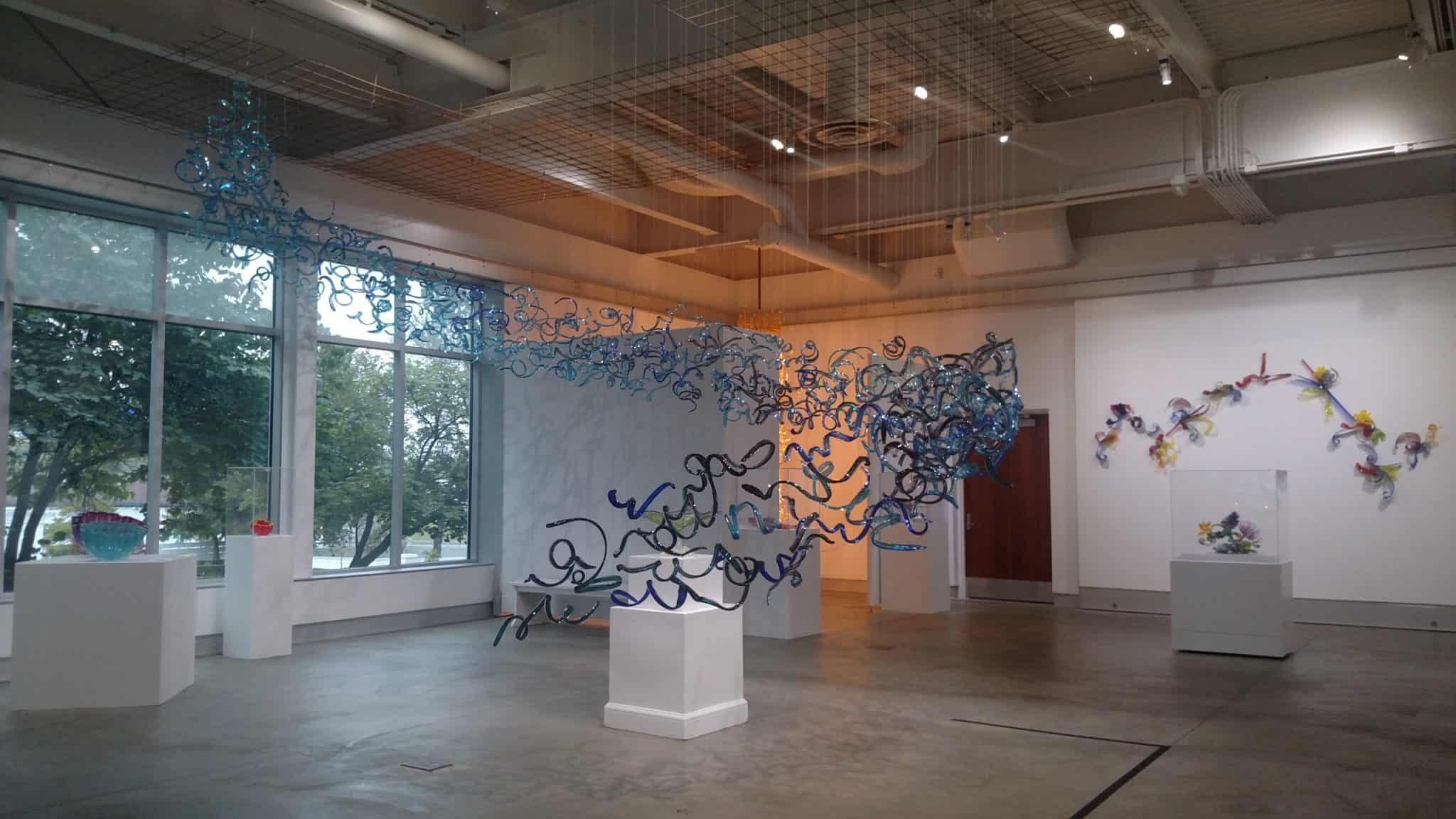 The Staircase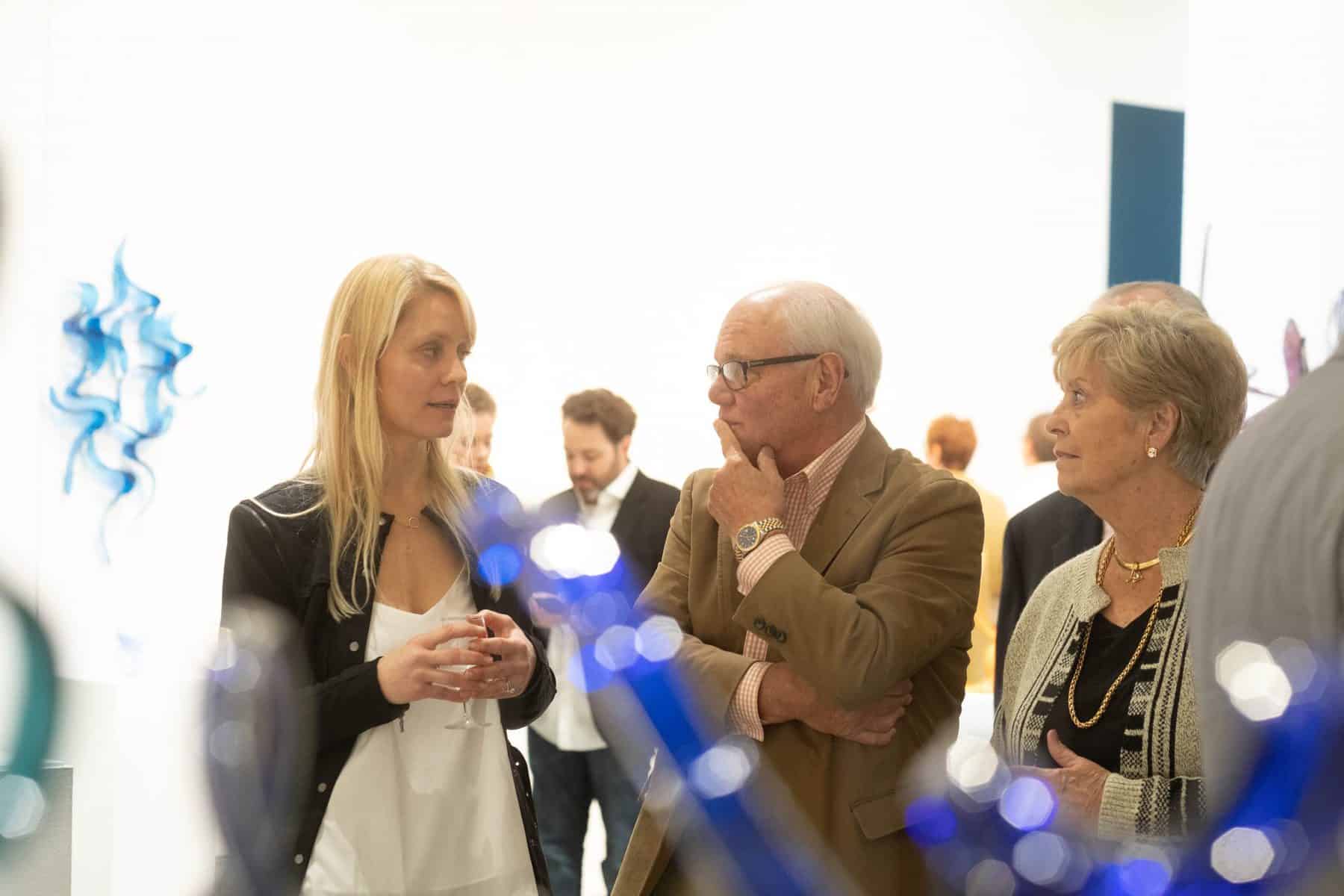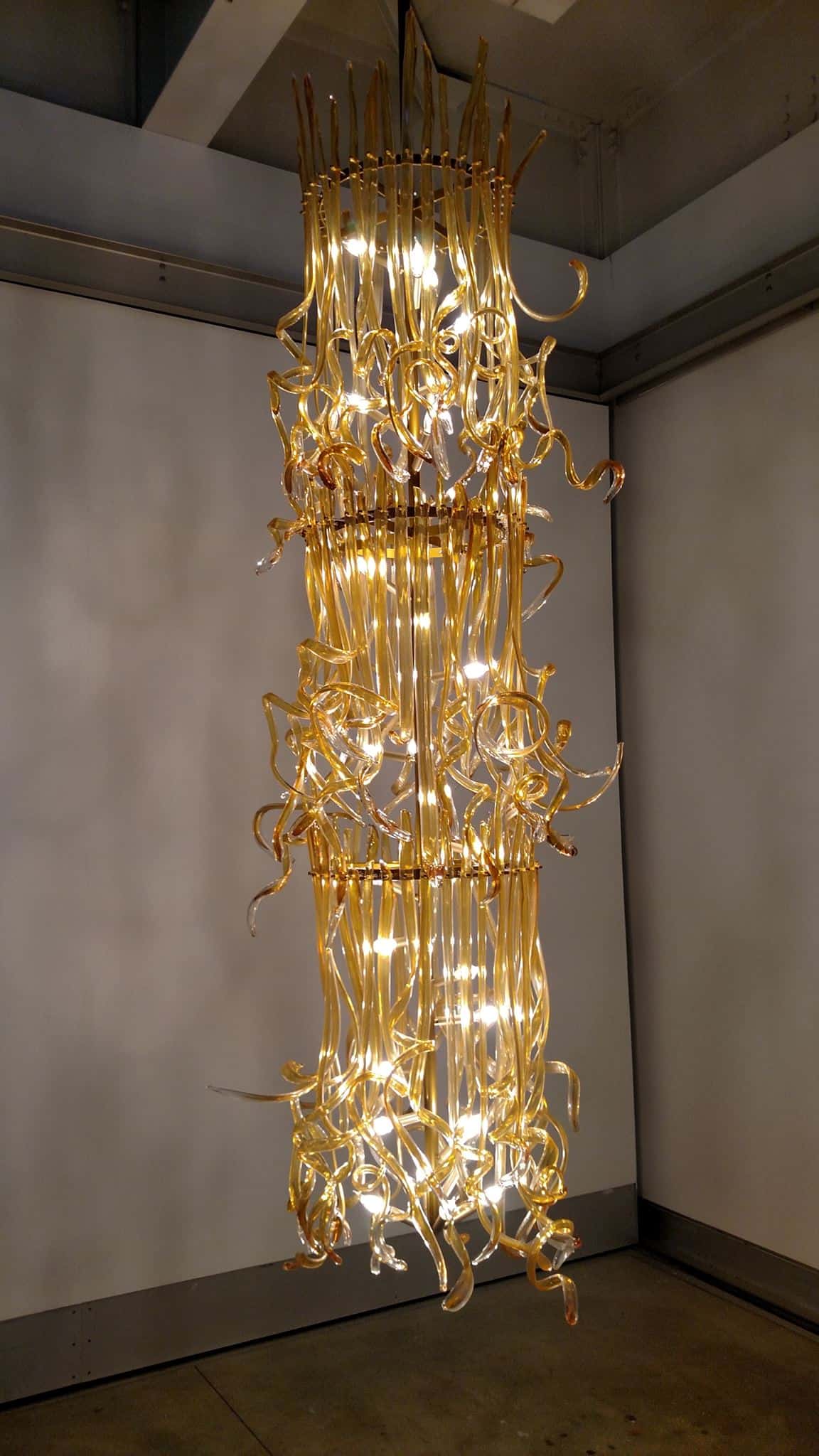 In October, April opened her first solo museum exhibition at the
Saginaw Art Museum
! This was a huge accomplishment for her and it has had a great reception! The show is divided up into three main parts. The first includes a retrospective of the glasswork April has created throughout her career since she started glassblowing, up to the present day. The second is the instructional portion
of the exhibit, which explains the tools of the trade and shows some of the studio processes. The final portion are the pieces that April made specifically for this exhibition, including The Staircase,Tangled II, and Totem. There's still some time to see this amazing exhibition through January 12th! Jim Tottis put together a fabulous essay about April's work, which can be read in
this blog pos
t.
Hospital – Muskegon, MI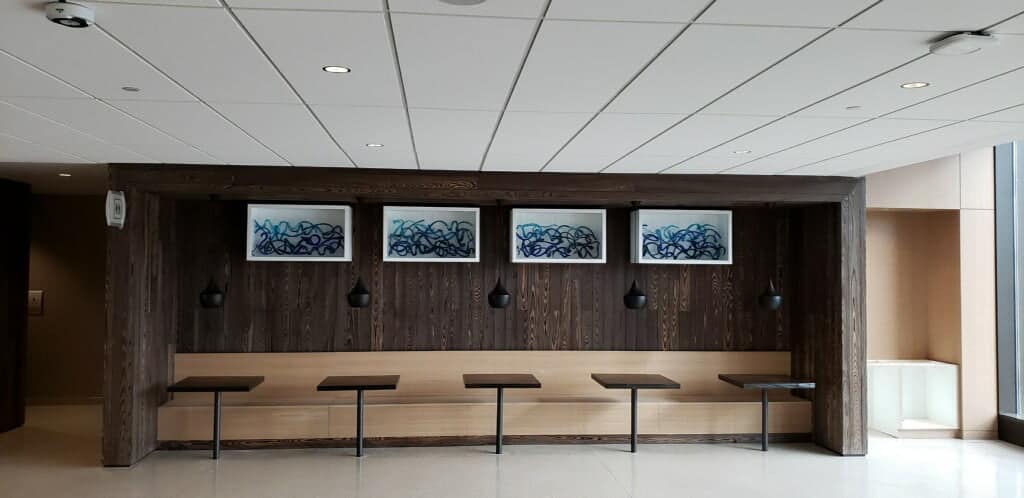 Holiday Show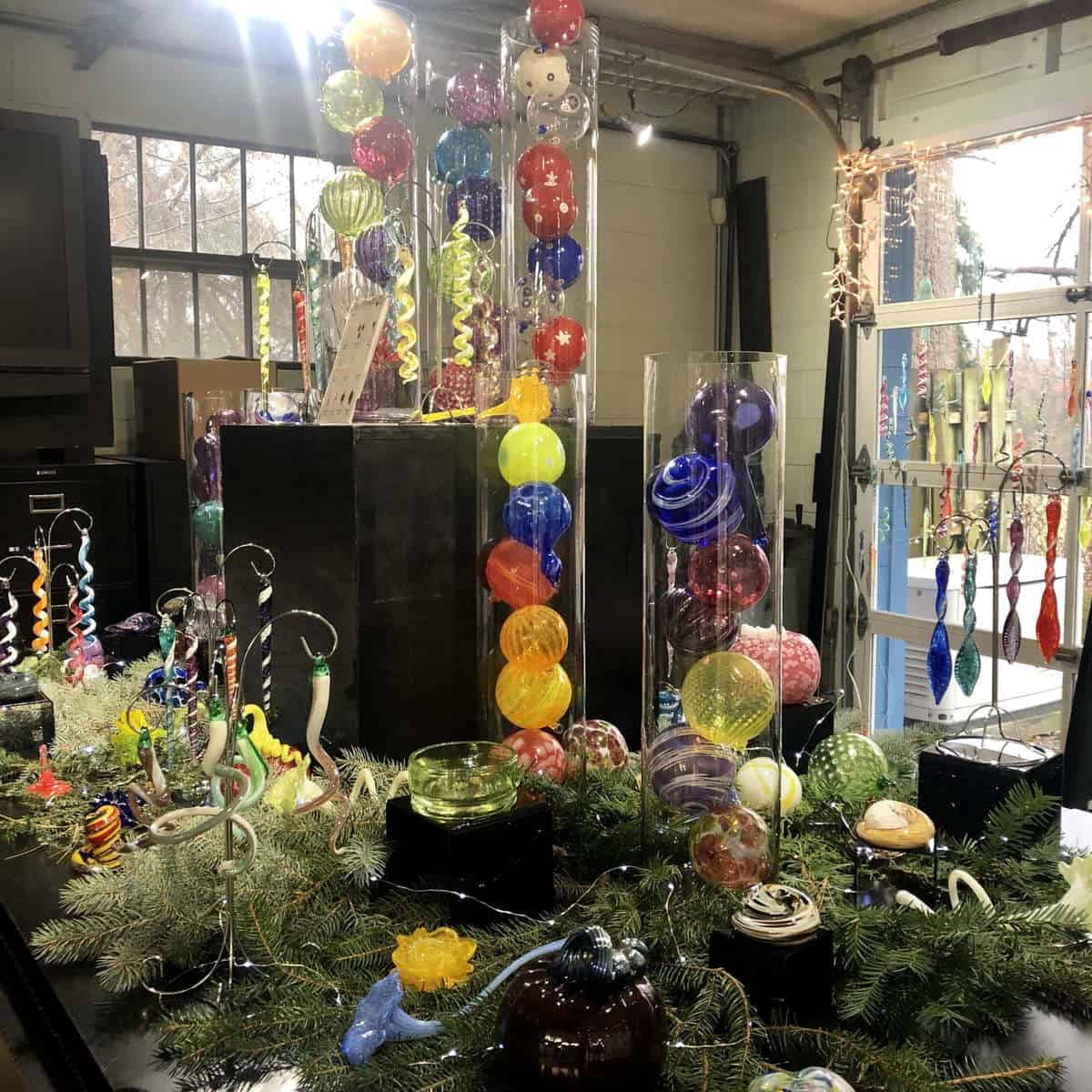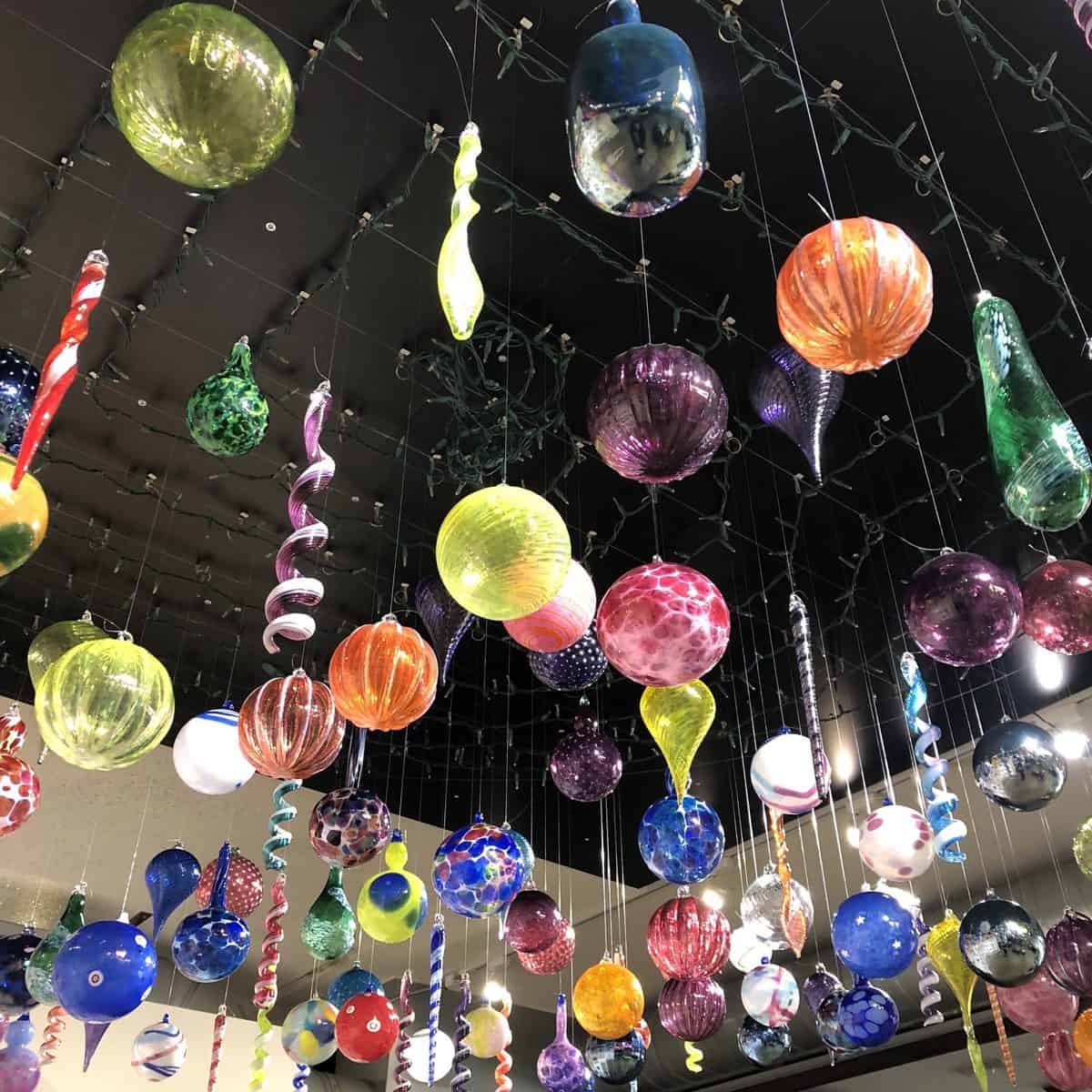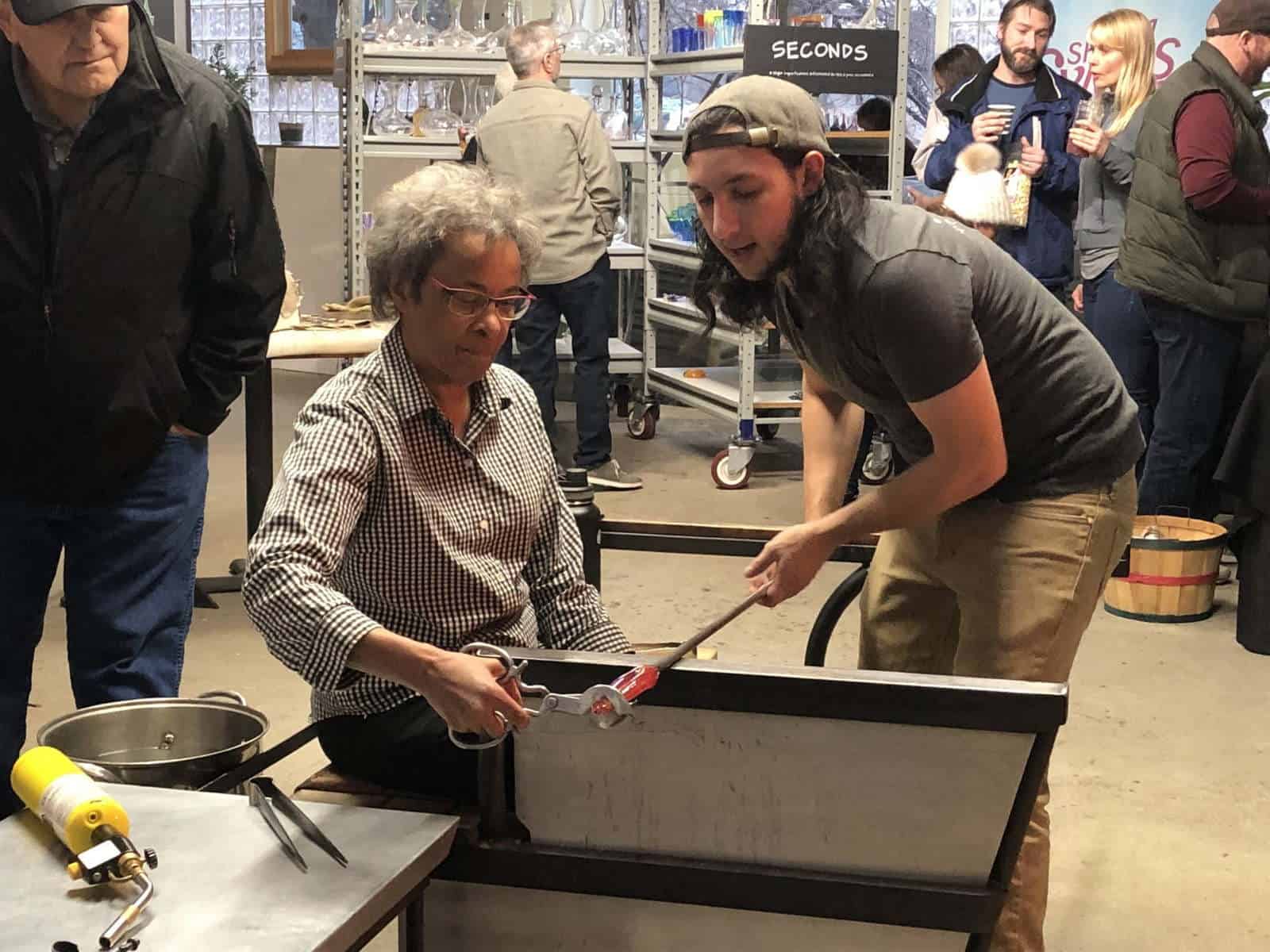 The first weekend of December, we opened our doors for our annual Holiday Show. Much like our Spring show, we partnered with the Michigan Humane Society and held hourly glassblowing workshops over the course of three days. Visitors enjoyed watching the demos and starting their holiday shopping in a studio decked out for the holidays with beautiful handblown glass ornaments. This show was a lot of fun and we truly appreciate all of you who shop locally and support the unique work of artists!
DSO Pop-Up Shop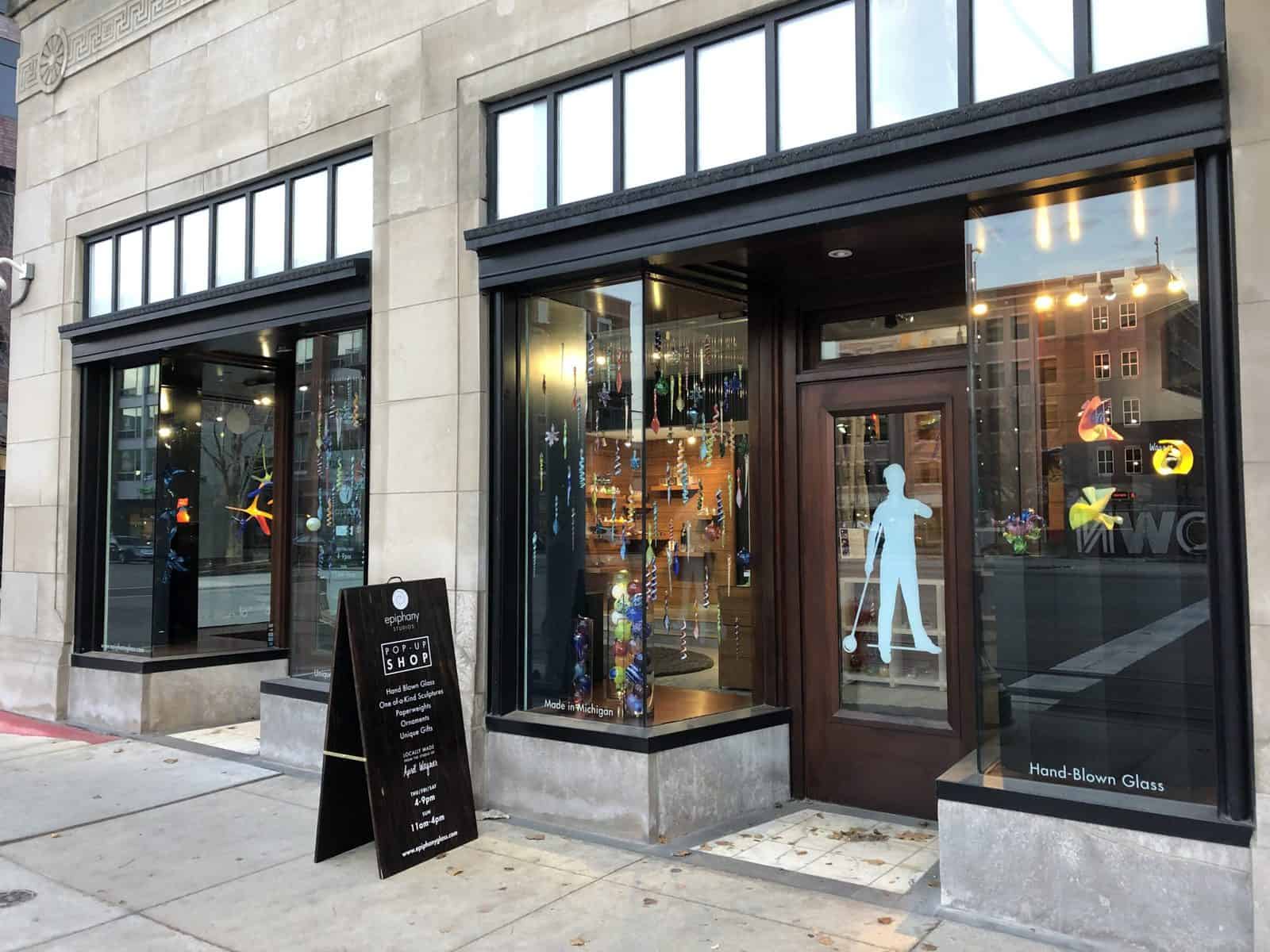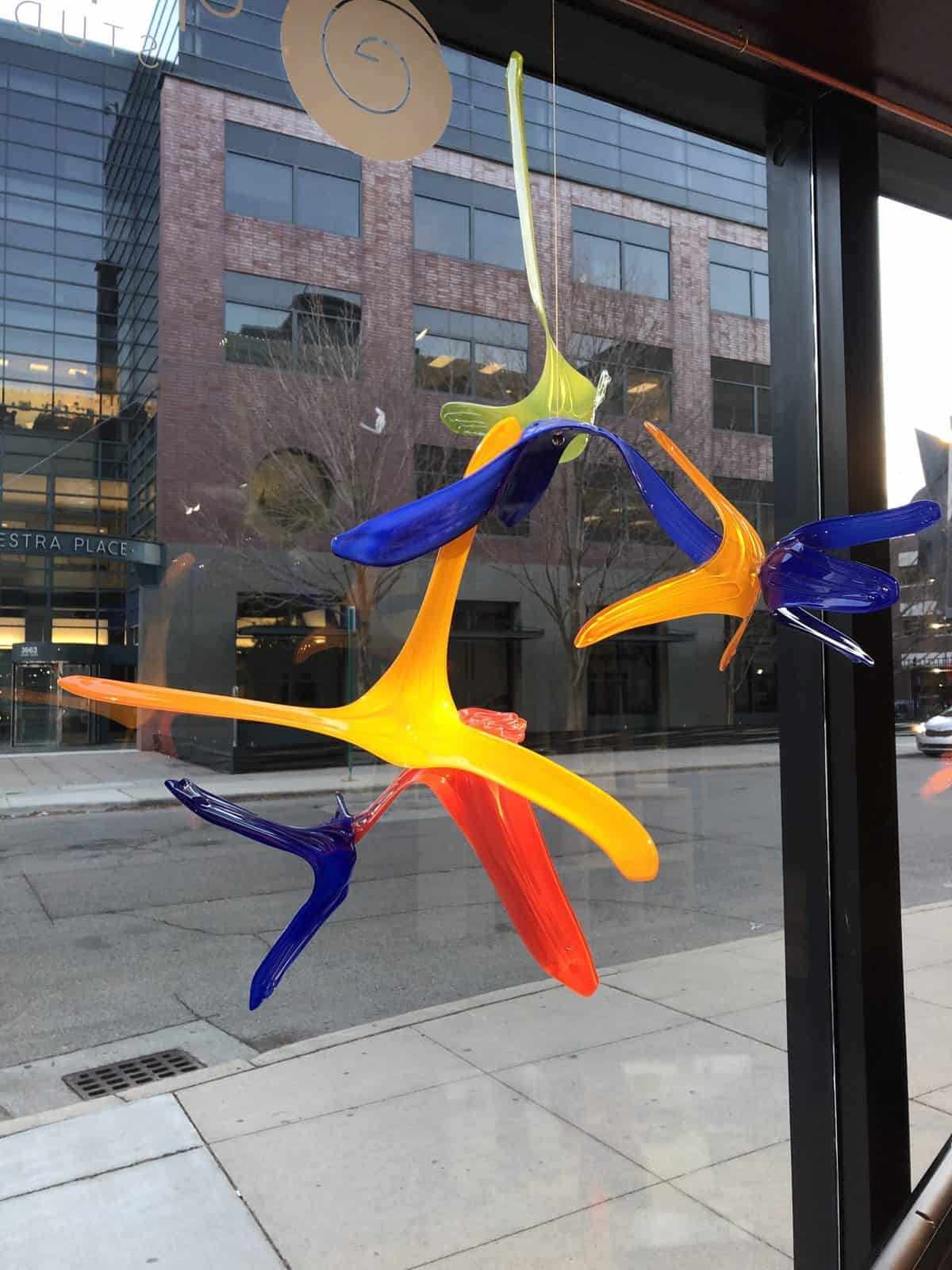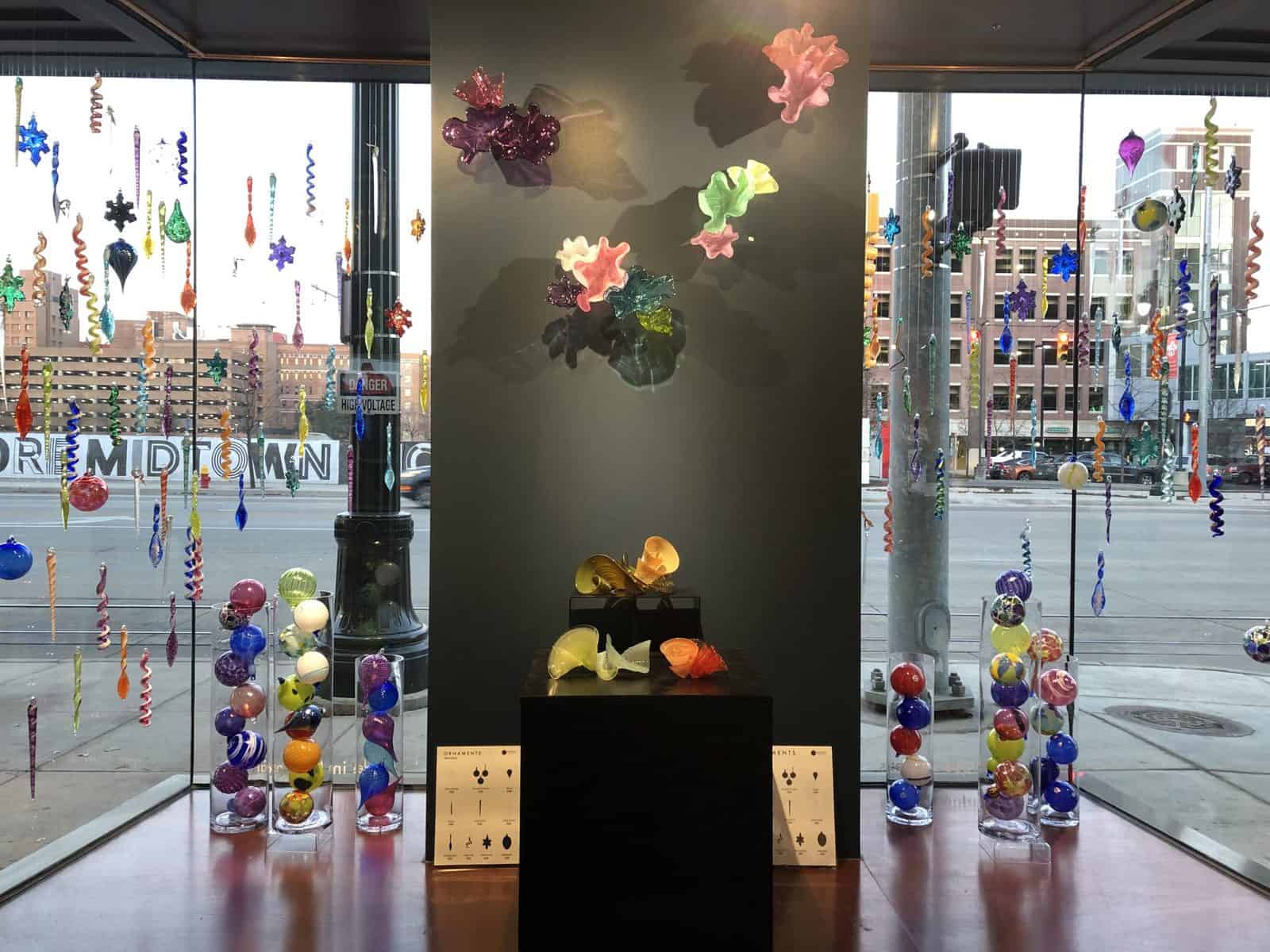 The week after our Holiday Show, we opened our Pop-Up Shop in the Shapero Lounge of the
DSO
! We are so excited to be to be at this beautiful storefront in the heart of Midtown surrounded by other great local businesses. The shop is filled with all types of beautiful handblown glass including unique sculptures and a selection of popular items such as paperweights, ring holders, decanters and pet products. We will be in this location until the beginning of February. Find more information in
this blog post
.
Entrepreneurial Fellowships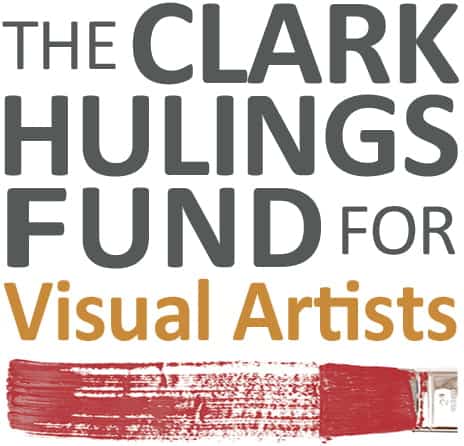 This past year, April was accepted into two very exciting business programs. In the fall and winter, she took part in the
Goldman Sachs 10,000 Small Businesses
program, in which she took classes and received mentorship on how to expand and grow the studio. She was also accepted into the
Clark Hurlings Art-Business Accelerator Fellowship
, which will be starting in the new year. These are wonderful opportunities that we are proud to be apart of and excited to see the growth that comes from them!
Grants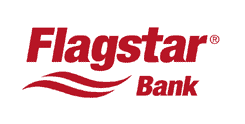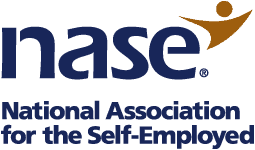 Throughout the year we were lucky enough to receive some amazing grants! Earlier this year we were awarded the '
Pontiac's Big Idea Grant
' from Flagstar Bank. We were recently awarded the National Association of the Self Employed Small Business Grant. These awards are helping us to expand and grow epiphany. This process has already begun and will continue over the next few years! Keep an eye out for our next blog post, which will share some of our plans for 2019 made possible from these grants and others!
Growth of the Team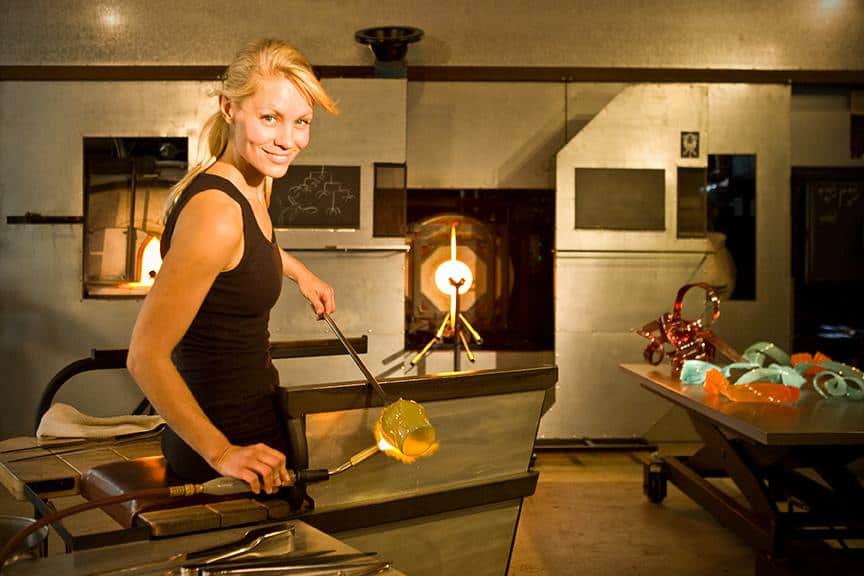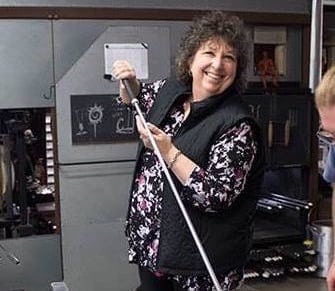 epiphany studios wouldn't be where it is today without a great team and we're so excited to have expanded this year! At the beginning of the year, Natalie joined the epiphany as Assistant Studio Manager and helps with social media, content creation and other day-to-day tasks around the studio. In the Spring, Jared came on as a studio artist after graduating from CCS. Shannon has been a great help to epiphany for many years, but officially joined us this winter and has been helping with studio tasks, installations, events and anything else that needs help! This winter we also got an amazing new intern, Yazmin, who is currently studying glassblowing at CCS. We have a wonderful group of people with varied backgrounds working together to help the studio succeed and grow. Everyone plays an important role and contributes their various skills and talents to create unique, dynamic artwork and make epiphany a thriving studio!
Feral Cat Colony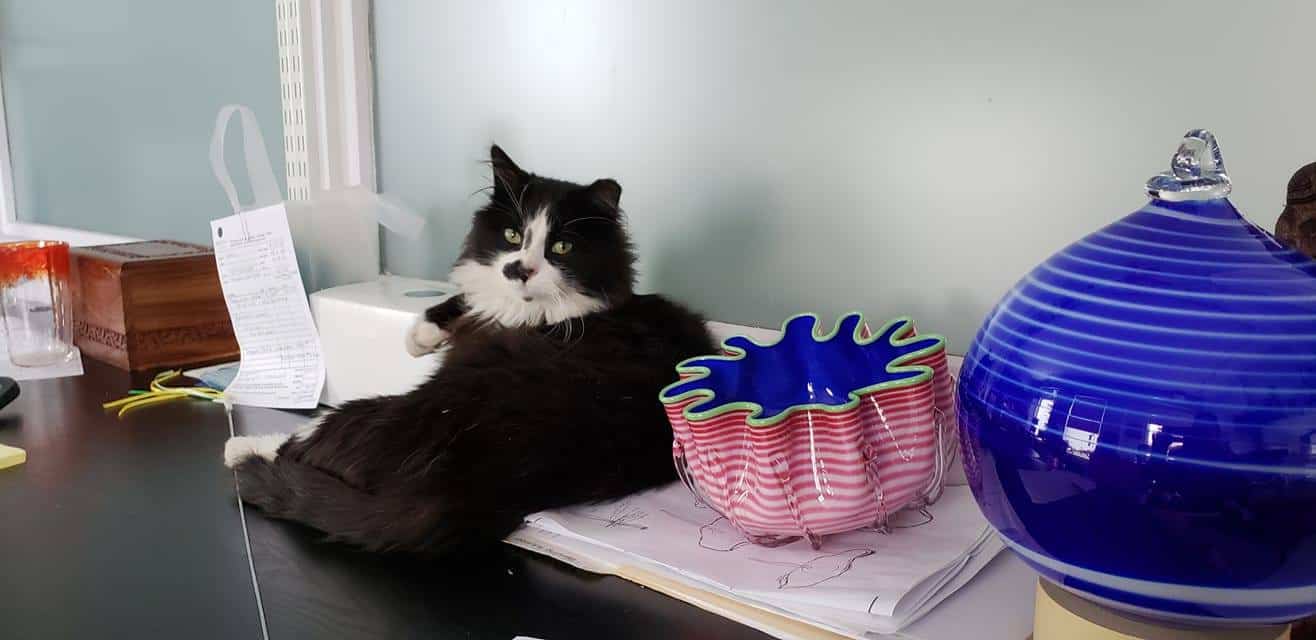 Cat Jack White
As you know, we're animal lovers at epiphany! And if you follow us on social media, you're sure to have seen pictures of our feral kitty colony throughout the year. One kitty in particular has warmed up to us and we've dubbed him Cat Jack White. We love having adorable furry friends to care for and spoil! If you love animals too, you'll definitely want to follow us on social media to see more of Cat Jack White and his family!
As you can see, we've had a lot of exciting moments this year and we're looking forward to what 2019 will bring our way! We want to thank you so much for all of your support throughout the years! We hope you have a great New Year and will keep following us to see what happens at epiphany in 2019!