This year's Holiday Show was quite possibly our most successful one, ever! We're so thrilled at the amount of people who showed up to shop and support the studio. The success of this event is crucial to our overall success during the holiday season, and this year our fans, supporters, and new shoppers knocked it out of the park. So before we delve any further, I want to offer a heartfelt thanks to everyone who visited the studio during this fun annual event. We couldn't do what we do without you!
We also need to thank the volunteers who made sure that the event ran smoothly from start to finish. We have a strong core group of friends and family who offer their time each and every year, and we're so grateful for their efforts. We must also thank the Michigan Humane Society for sending their own volunteers to assist with the event. Not only were they incredibly sweet and helpful, but it gave our guests an opportunity to learn more about the Humane Society's mission, and how they can get involved in animal rescue in Metro Detroit.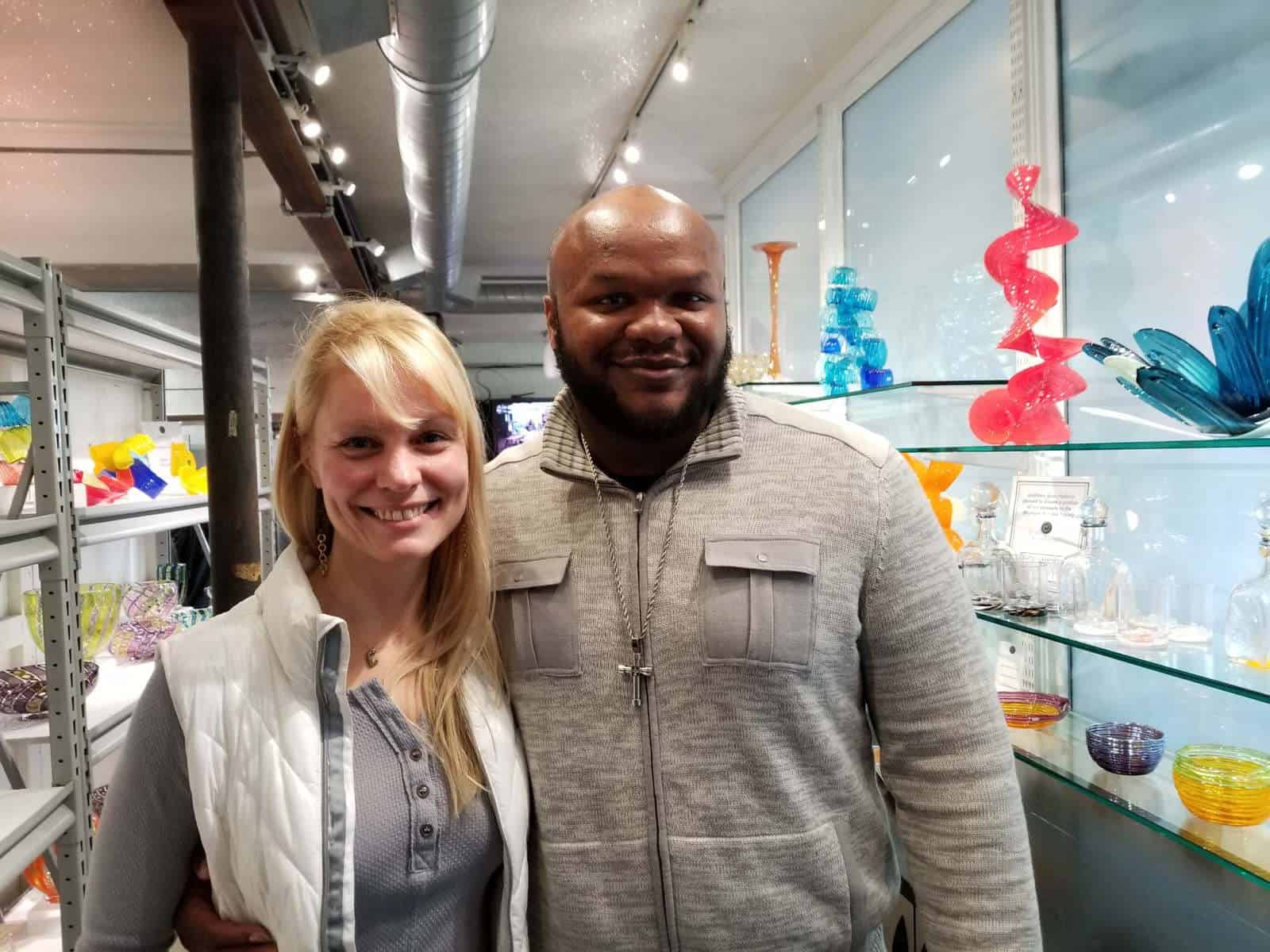 Myron, pictured here with artist April Wagner, is an investigator with the MHS. He works with a team that is on the front lines of animal rescue in Detroit. April volunteered with this group earlier this year, and got to see first hand the lengths that the MHS will go to when it comes to extracting dogs and cats from dangerous situations. Myron stopped by the studio on Sunday, along with other MHS employees and volunteers. We really can't stress enough how lucky we are to have such a close relationship with this important organization.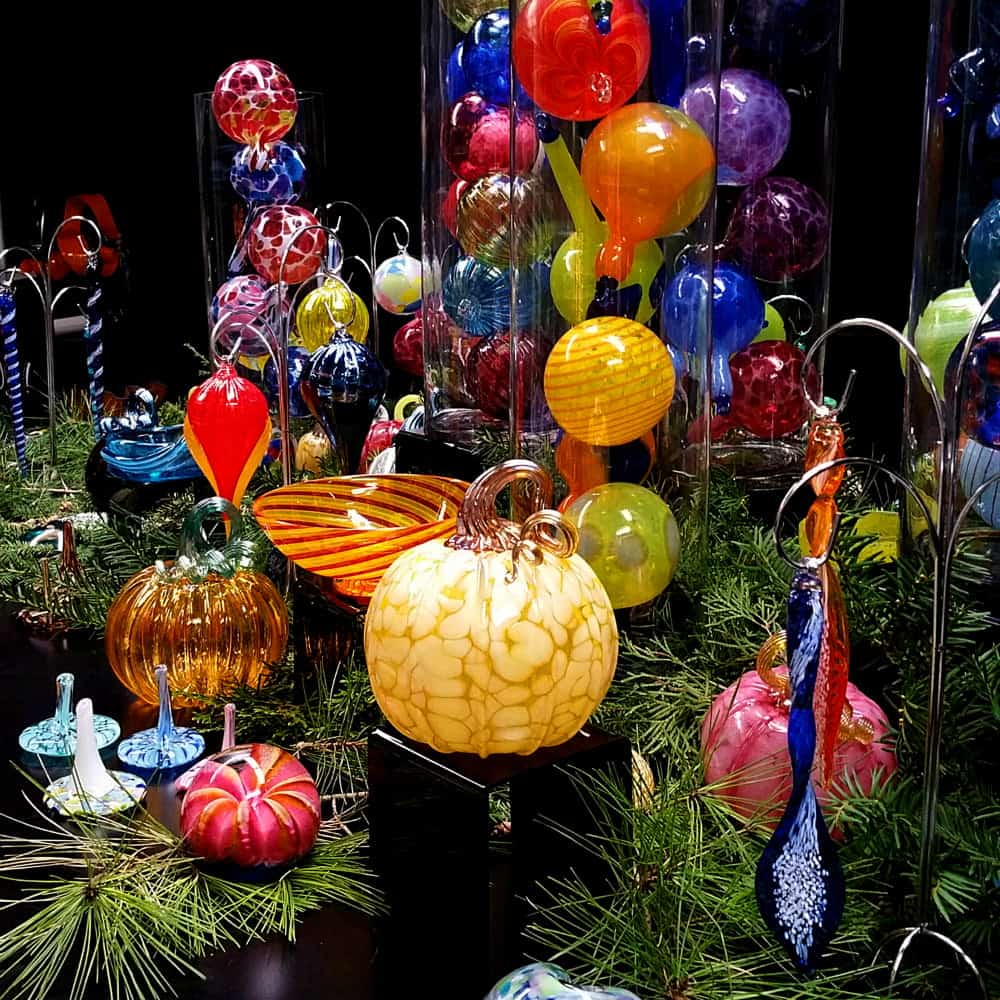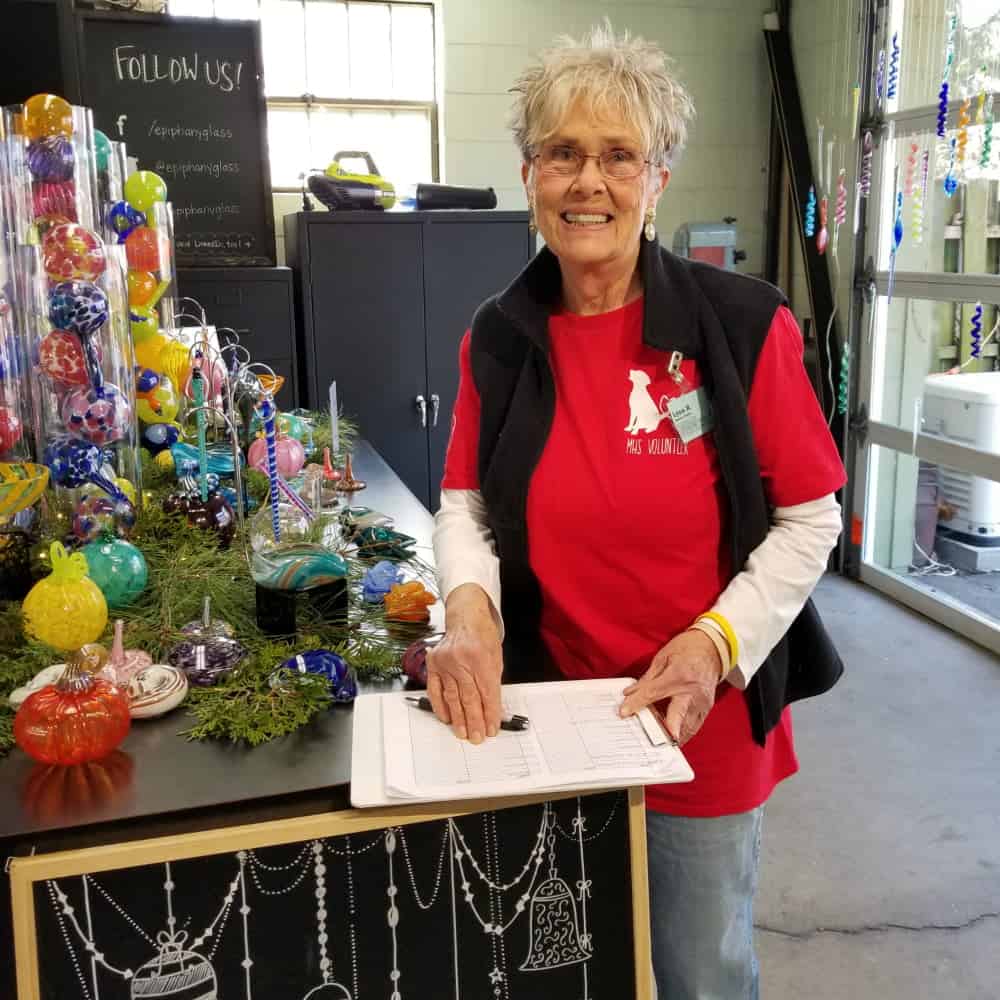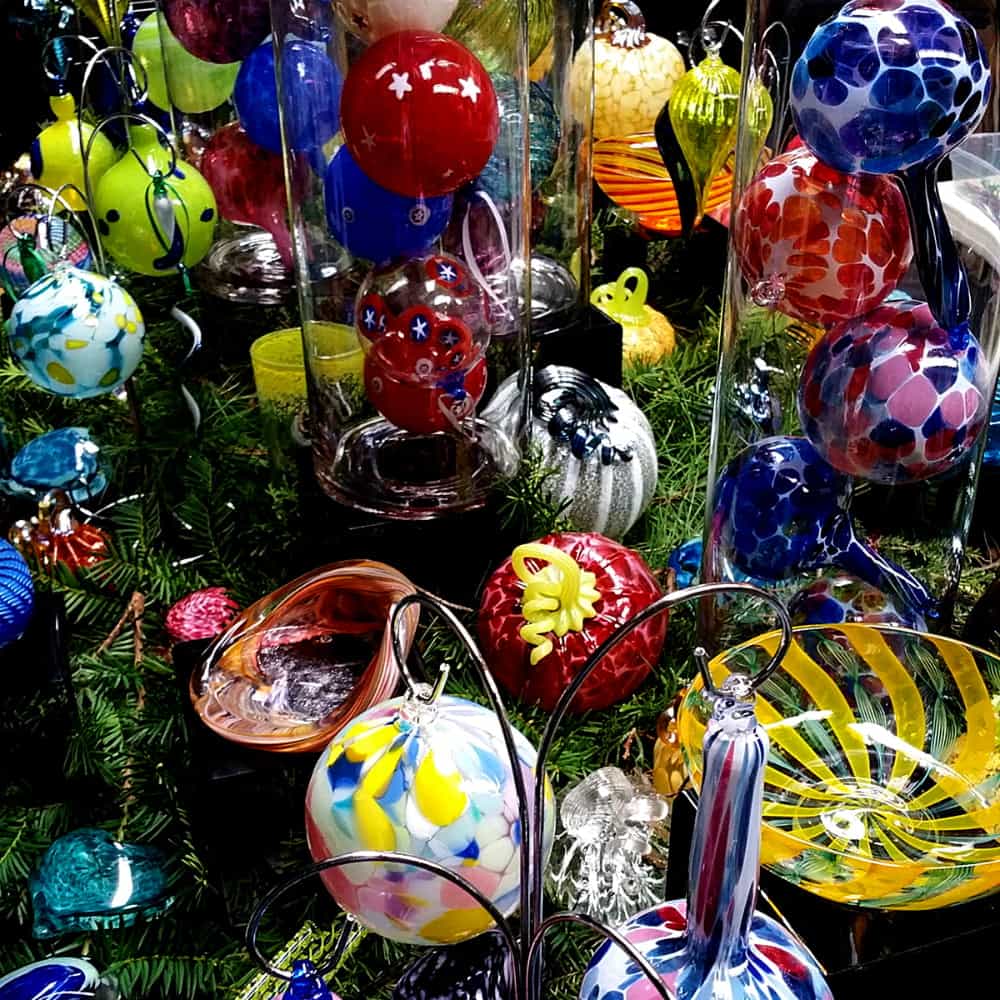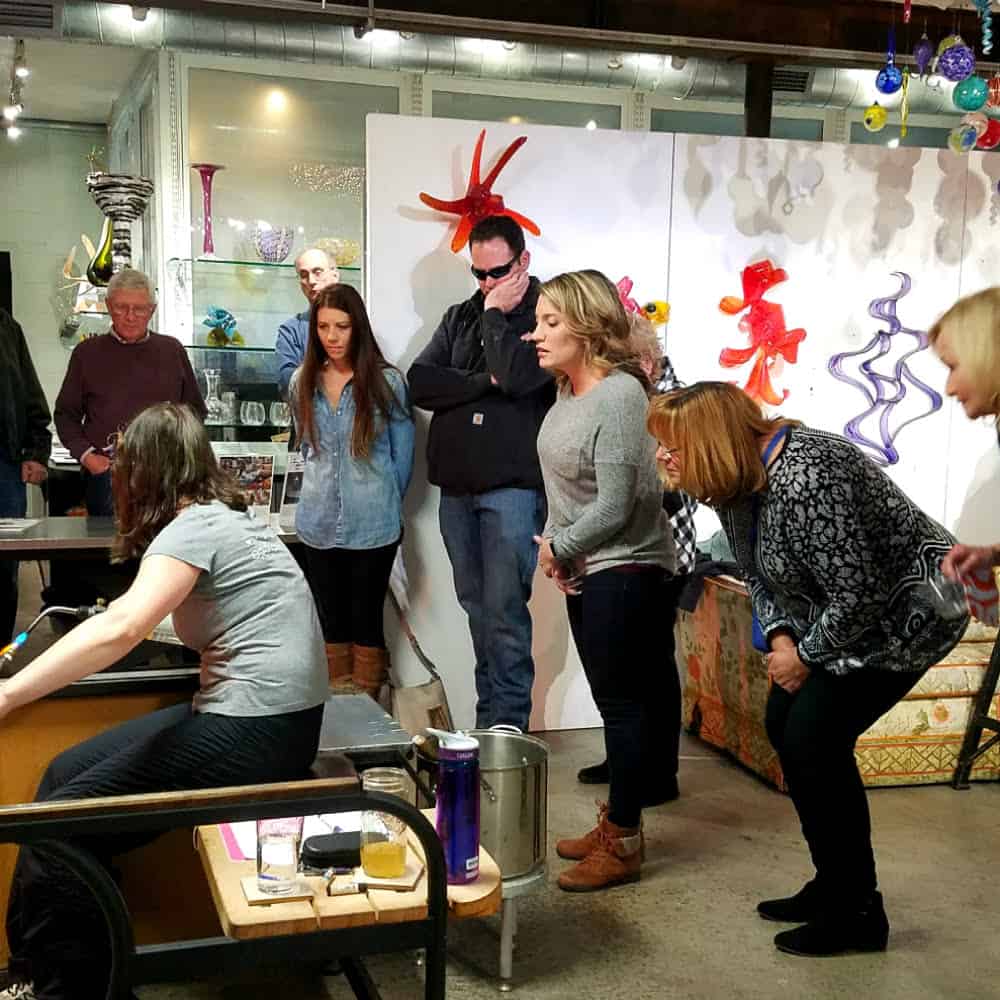 The studio was packed full of brand new ornaments and sculptures, delicious local catering, holiday decorations, and groups making icicle ornaments with studio artists Rebecca and Chris. We were excited to have patrons of all ages trying their hand at glass art, many for the very first time. While some newcomers were nervous about their untapped glassblowing potential, everyone walked away with a smile, and a beautiful icicle ornament to adorn their tree. We choose which items to use in our workshops very carefully, to ensure that no previous skill or knowledge is required. Rebecca and Chris worked their butts off all weekend helping our guests create their ideal ornaments, and their skill and patience when it comes to instruction is truly impressive. They made sure that everyone had fun, and had an ornament to take home that they could be proud of.
We also had some new additions to the studio this year. First, Detroit based health and wellness brand
Great Lakes Organic
set up a booth in the studio, and it was a great success! This local company run by entrepreneur Rita Brown sells homemade essential oils, candles, bath salts, and the like. They've recently starting using some of April's custom-made glass containers for their candles and other products, and we really enjoyed sharing the Holiday Show with them. Their products are top notch, so do be sure to visit their website if you're in the market for some healing goodness!
Also new on the scene this year is our own Rebecca Silverman's personal brand of hand-blown glass –
RNG Originals
. Rebecca has been working for April and helping to build out the epiphany brand for years, and we're extremely proud to see her branching out on her own and developing her own brand. Her goblets and glasses are beautifully made, impressionistic in style, and sold like hot cakes at the show. She's been cultivating her own unique style for some time, and we love watching her talents evolve.
If you weren't able to make it out to the show, there are still plenty of ways to get your holiday shopping done with epiphany! First, we're offering free shipping from our Web Store for all domestic orders of $50 or more. This offer will end on 12/31. We're also opening up our studio in Pontiac every Saturday until Christmas. Shopping hours are from 10am – 4pm, and no appointment is needed! If you're in the Detroit area, you can shop with us at our Pop-Up store in the Guardian Building. That store will be open Thursdays, Fridays, and Saturdays from 10am – 4pm through January. We'll also have extended hours at the store during the week before Christmas. If you have any questions, please give our studio a call at 248-745-3786.